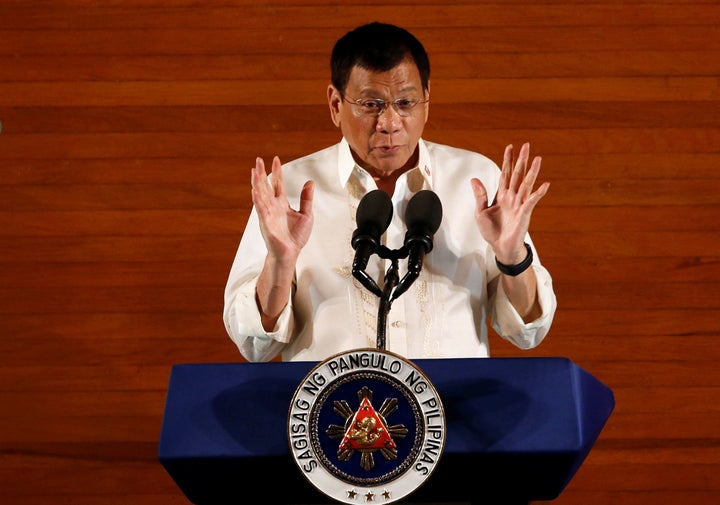 MANILA (Reuters) - Philippine President Rodrigo Duterte vowed big reforms to tackle chronic economic flaws on Monday and defended his pursuit of a deadly anti-narcotics war, saying drugs were drowning his country and human rights were no excuse to shield criminals.
Just a month into his presidency, Duterte used his inaugural State of the Nation Address to warn the public to steer clear of drug use, the scale of which was "staggering and scary" and promised no relenting in his crackdown.
Nicknamed "the punisher" and "Duterte Harry" for his brutal fight against crime, Duterte hit back at activists incensed by a surge in the killing of suspected drug traffickers, saying human rights should protect dignity, not let criminals destroy the country.
"There will be no let up in this campaign. Double your efforts. Triple them if need be," Duterte said in a message in support of the police in his speech to a joint legislative session.
"We will not stop until the last drug lord, the last financier and the last pusher have surrendered or put behind bars. Or below the ground if they so wish."
Duterte did not mention the number of suspected drugs dealers killed during his efforts but police have logged 240 deaths related to the trade since he took office, although other estimates are higher.
He said 120,000 people had surrendered to police in the past month, and 70,000 were drug pushers.
"The sheer number and problem will drown us," he said.
Duterte was swept to power in May on a wave of public anti-establishment frustration over crime and poverty, winning 16 million votes and an approval rating of 91 percent, one of the highest recorded in the Philippines.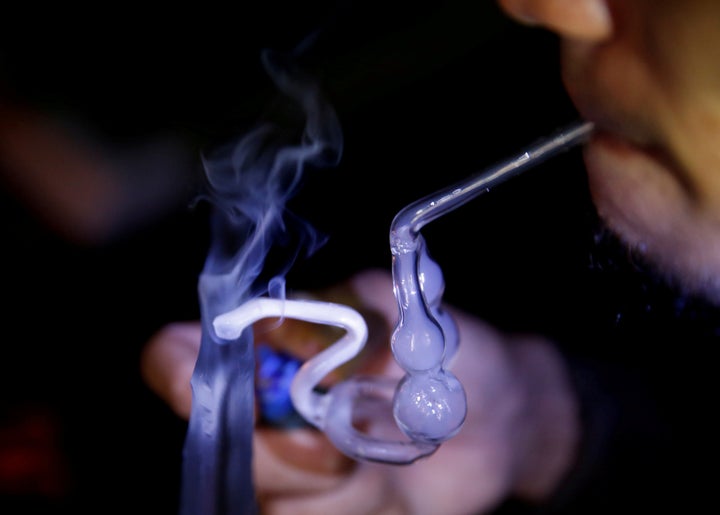 PROMISES ON PROBLEMS
His address was widely anticipated and the buildup dominated by promises by his aides of a rousing speech that would stir patriotism.
But, as has become typical of the Duterte's unconventional style, after 30 minutes reading from a teleprompter, he started to ignore it and veered far off script, attracting both applause and laughter.
A speech expected to last approximately 40 minutes went on for one hour and 32 minutes.
The budget for his address, normally a top event on the social calendar of the country's political and showbiz elite, was scaled back dramatically and Duterte told guests to dress down, reflecting his disdain for opulence and lavish spending.
He pledged to fix a host of economic problems that have been a blight for Filipinos and foreign investors alike, vowing a major overhaul of notoriously creaky infrastructure, with new roads, bridges and trains, and a speeding up of business applications.
He promised to introduce new technology to improve the country's snail-paced internet and free public wi-fi, universal healthcare and the pursuit of an end to separatist conflicts, including a unilateral ceasefire with Maoist rebels.
He said the current policies that have spurred one of Asia's fastest rates of economic growth would be continued and strengthened and he ordered the military to help tackle illegal logging and mining.
But he was noticeably brief in his remarks about a festering dispute with China over the South China Sea.
He welcomed a landmark July 12 arbitration ruling that invalidated China's vast claims and said international law should be observed and solutions found for "peaceful resolution and management" of conflicts.
(Additional reporting by Neil Jerome Morales, Enrico Dela Cruz and Julian Elona; Editing by Robert Birsel)
Related
Before You Go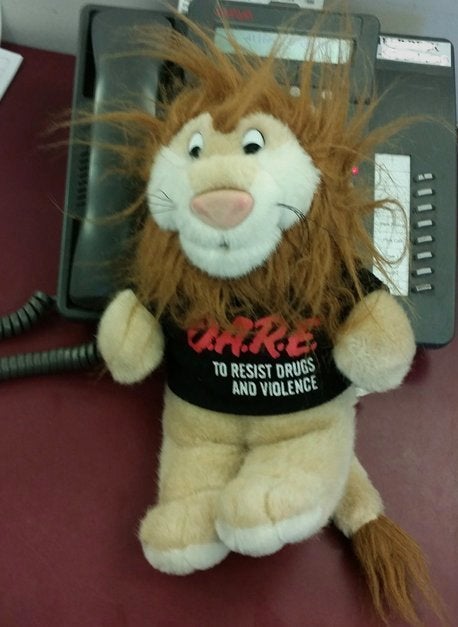 Drugs Hidden In The Darndest Places
Popular in the Community