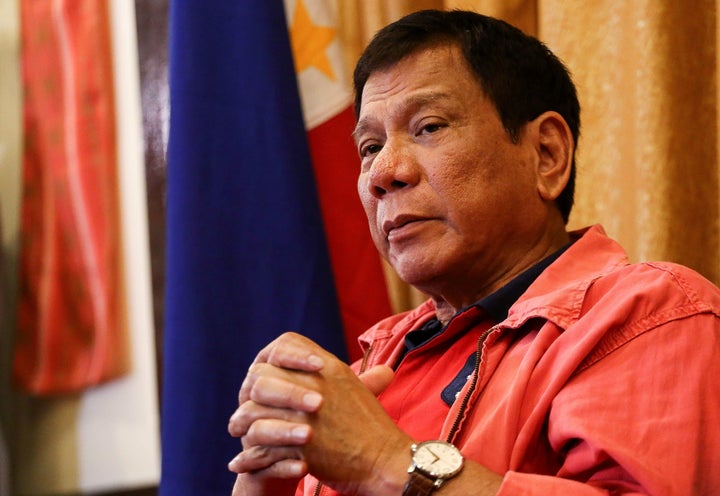 The Philippines swore in Rodrigo Duterte as its new president on Thursday, handing leadership of a country with over 100 million people to a man nicknamed "The Punisher" and accused of horrific rights abuses.
Duterte gained international notoriety during his election campaign for his controversial remarks and pledges to violently crack down on crime. Some of his headline-grabbing statements included vowing to bring back the death penalty, saying he wanted to participate in a gang rape, and calling Pope Francis a "son of a whore."
In the month or so since his election, Duterte doubled down on that rhetoric -- suggesting corrupt journalists should be killed and catcalling a female reporter during a press conference. Human rights groups have long criticized Duterte both for his violent rhetoric, such as his campaign threat to kill 100,000 criminals if he becomes president, and his backing of death squads during his 22-year mayorship in the city of Davao.
But while Duterte's sexist remarks and alleged rights abuses have garnered the largest share of attention abroad, he is more than simply a cartoon villain who sprang to life and seized control of Philippine politics.
Many citizens see the populist Duterte as the only person able to quickly fix the Philippines' serious political and societal problems, garnering him support from a large portion of the electorate who are dissatisfied with establishment politicians. For this reason, as well as his boorish persona, Duterte has routinely drawn comparisons to Republican presidential candidate Donald Trump.
Although similarities between Duterte and Trump certainly exist, the new president of the Philippines has had his own unique rise to power.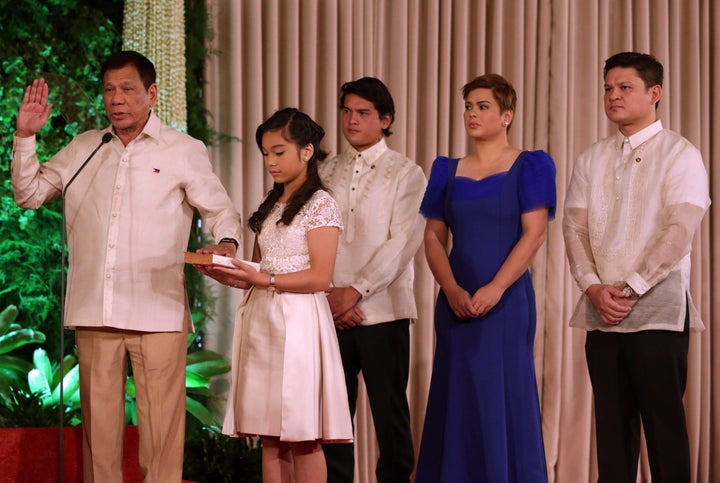 Duterte Comes From A Political Dynasty
Much of Duterte's public image revolves around his position as an outsider who can shake up the country's politics. He's embraced the persona of a man of the people, wearing casual polo shirts to meetings with officials and speaking off the cuff during rallies. At Duterte's inaugural dinner, the menu offered finger food, including cheese sandwiches and plantain fritters.
But this image of a maverick outsider, analysts say, obscures Duterte's actual origins as the scion of an important political family. The Dutertes have in fact held control over a portion of the country's politics for decades.
"He's not a kind of poor boy from nowhere," John Sidel, a professor at the London School of Economics and an expert on the Philippines, told The WorldPost. "He's not a self-made man -- by the time he emerged in the 1980s, he had an extended family network."
The Duterte family moved to Davao from the Philippines' region of Cebu, Sidel explains. There they rose to prominence, with Duterte's father becoming the governor of the unified province of Davao.
Political dynasties are incredibly prominent in Filipino politics -- Reuters reports that two-thirds of the outgoing congress in the country come from political families. While Duterte may be an outsider to the capital of Manila's politics, his familial connections are part of what explains his rise.
Duterte's geographically mixed background, with links both to Cebu and Davao's region of Mindanao, were important for his run for president. Analysts point to regional identity as a major factor for how people vote in the Philippines, and Duterte's claim to two regions benefitted his candidacy.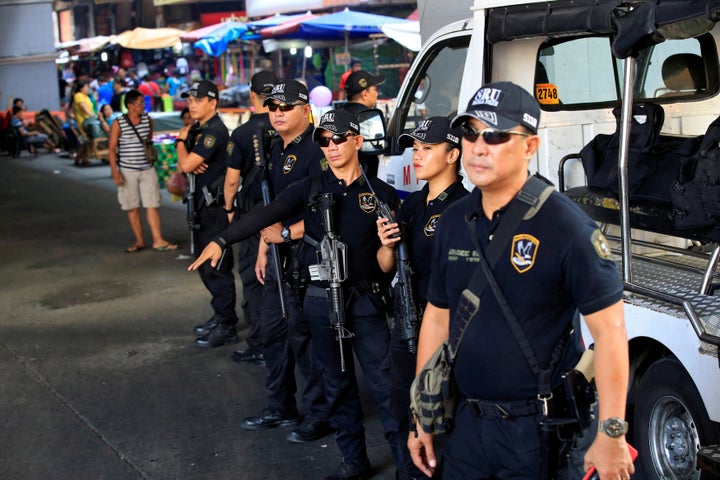 Fears Of Crime In The Philippines
Part of why Duterte's brutal policies -- such as vowing to wipe out illegal activity in six months and encouraging citizens with guns to kill drug dealers -- have resonated in the Philippines is because reported crime has skyrocketed in the country. There were more than 675,000 reported crimes in the Philippines in 2015, up from a little over 319,000 in 2010, according to Reuters.
While crime has gone up, Duterte has staked his reputation as mayor in Davao city on ridding the streets of criminals through any means necessary. Davao has seen its crime rate stabilize and economy grow under Duterte, but extrajudicial killings have become a norm. Rights groups allege that this involved support for death squads that killed around 1,400 people during his reign as mayor, including petty criminals and street children.
"Rodrigo Duterte, as mayor, praised these killings, encouraged the killers and over a period of time would go on the air at a local radio station and would read the names of criminals, who in many cases wound up dead," Human Rights Watch Deputy Asia Director Phelim Kine told The WorldPost in May.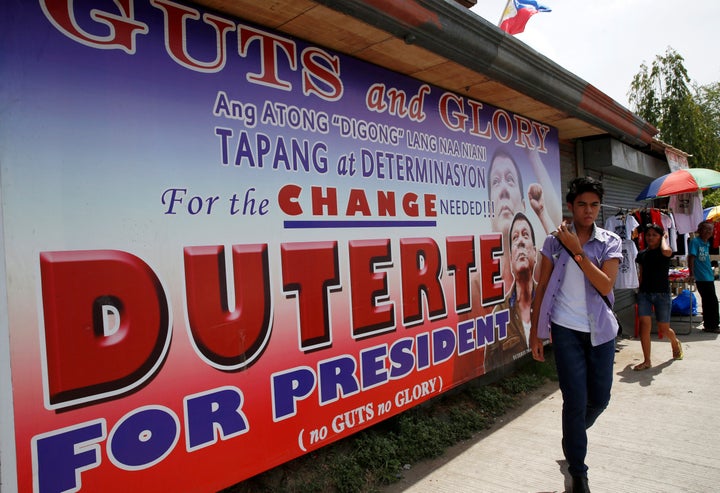 As mayor, Duterte also created a climate of fear in which opposition members were scared to dissent, analysts say, giving him free rein to pursue his policies.
Even as rights groups object to Duterte's alleged rights abuses, other cities have tried to copy his approach. Struggling to deal with the boom in crime, the Philippines has given its support to Duterte's methods.
Related
Before You Go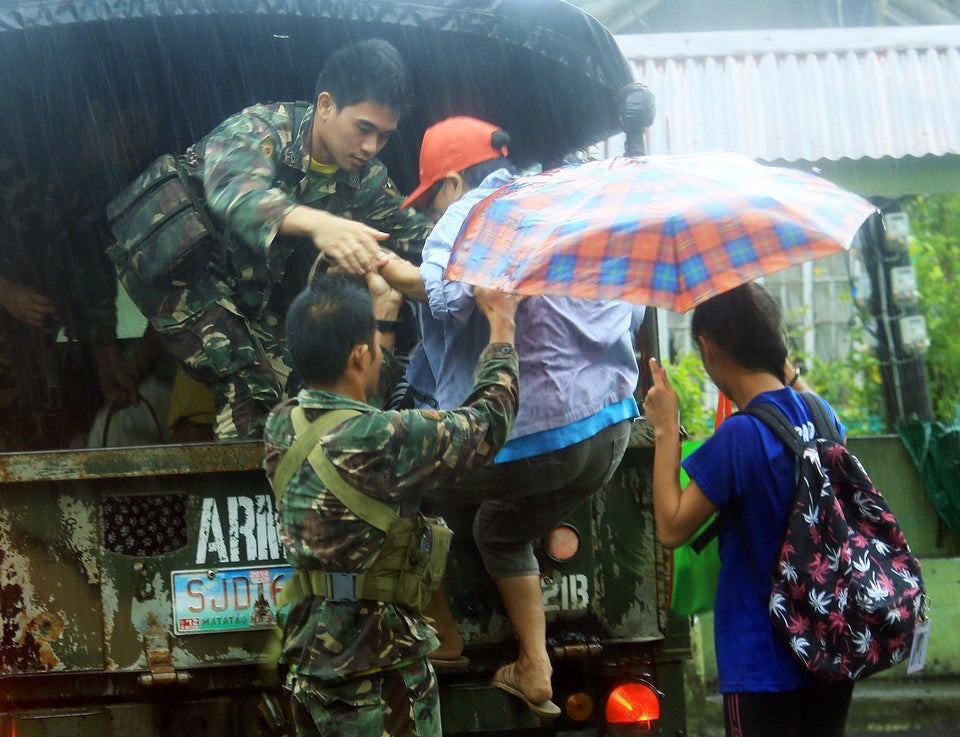 Typhoon Melor Strikes The Philippines
Popular in the Community