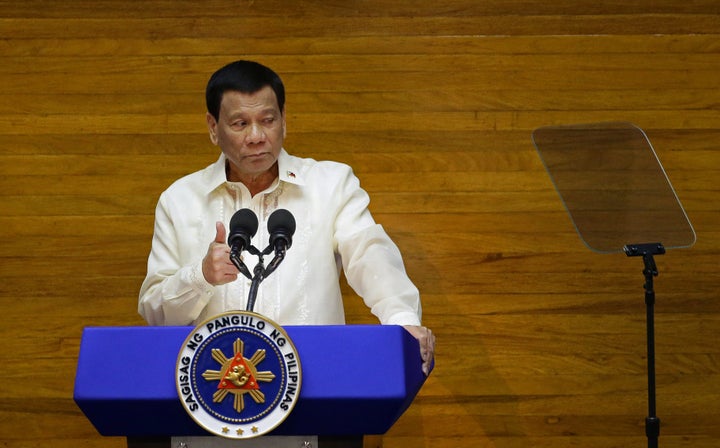 Philippines President Rodrigo Duterte has made yet another flippant remark about rape; this time suggesting that the alarming rate of sexual assault in his hometown was due to the high number of attractive women who live there.
Davao City, where Duterte grew up and later served as mayor and congressman, earned the ignominious title in the second quarter of 2018 as the city with the highest number of reported rape cases in the Philippines.
Duterte referred to this troubling statistic during an event in Mandaue City on Thursday.
Local news outlet GMA News said Duterte "seemed to make the remark in jest."
He joked last year about taking personal responsibility for soldiers who rape up to three women. In 2016, Duterte, then a presidential hopeful, spoke in jest about the 1989 rape and murder of an Australian missionary in Davao City, saying that as the city's mayor, he should've been "first" in line.
"I was angry she was raped, yes that was one thing. But she was so beautiful, I think the mayor should have been first. What a waste," he said.
In June, Duterte came under fire for kissing a woman on the lips at random during an event in Seoul.
Popular in the Community