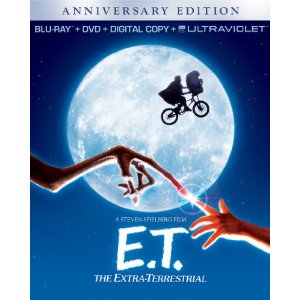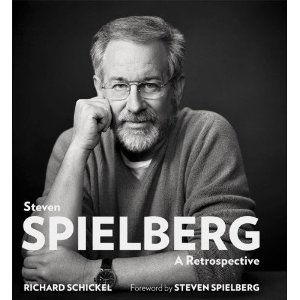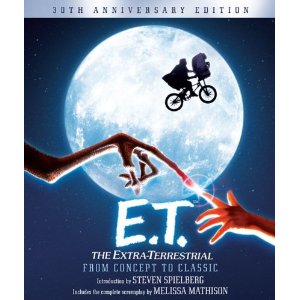 E.T. THE EXTRA-TERRESTRIAL ANNIVERSARY EDITION ($34.98 BluRay combo; Universal)
STEVEN SPIELBERG: A RETROSPECTIVE ($35; Sterling)
E.T.: FROM CONCEPT TO CLASSIC ($24.99; Newmarket) -- Steven Spielberg had suffered the first ignominious flop of his career with 1941. Then he was spurned after asking to direct a James Bond film. He responded with Raiders of the Lost Ark, regaining his magic touch. And when the director of Jaws, Close Encounters of the Third Kind and Raiders decided what world-beating smash to create next, he focused instead on a modestly budgeted little film about a boy who befriends an alien. The result -- to everyone's astonishment -- was the biggest hit of his career, a family classic that endures today as one of the most perfectly realized gems imaginable. Of the many facets that make this so, just think about the two key child actors. Drew Barrymore had the family tree, but she still gives an adorable turn, while Henry Thomas is deadly serious as only an adolescent can be. This sparkling edition is the original film print beautifully restored, a chat with Spielberg (some day I'll record the audio commentary he never has for this film) and some on-set footage to go along with bonus features we've seen before. Coming out just as Lincoln is set to be another Oscar contender, it's proof that this was the film he should have won Best Director for so many years ago. Richard Schickel has a new book about Spielberg but it's mainly an excuse for a coffee table offering, filled with loads of striking photos from his many movies. Schickel's main point is that Spielberg is unappreciated because his work is more versatile than any other great director in history (sci-fi, period drama, war movies, action adventure and so on). Well, Howard Hawks and Michael Curtiz immediately spring to mind as other examples. Still, the modest quotes from Spielberg that are included provide some new tidbits for fans. More satisfying is the reissue of a book about the making of E.T. that includes the entire script and detailed information on the production, technical challenges and life on the set for the kids. If you're a fan, this is a quick, but content-rich book.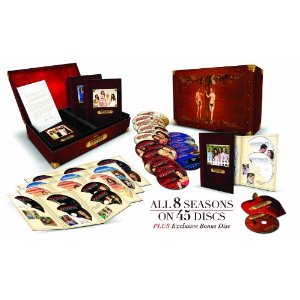 DESPERATE HOUSEWIVES: THE COMPLETE COLLECTION ($149.99 DVD; ABC Studios) -- If for some reason you're a big fan of the show but haven't purchased any of the previous seasons, this is a low-priced collection of all eight seasons. The Marc Cherry blockbuster was a genuine original for primetime, building on the likes of Peyton Place and others but offering a light satirical touch thanks to the narration and the gleeful absurdity of some of the storylines. Exceptionally well cast, from the leads down to boy toys like Jesse Metcalfe, Desperate Housewives knew exactly how silly and sexy it wanted to be. It got lost in its own success, but that can't disguise the fact that it brought an original voice to TV. Beyond the price, this boxed set has little to offer, thanks to poor packaging. It's in a handsome, sturdy rectangular box that will take up a lot of space on your shelf. The individual seasons don't have the name of the series on the spine (they just say "The Complete First Season" and so on), so if you want to take them out to store the box it's simply not that appealing an option when they're lined up on the shelf and you have to guess which show they are. A bonus disc is cleverly contained in an apple-shaped holder but that holder is flimsy cardboard, an unfortunate hint of things to come. Worst of all, the individual seasons are flimsy, fold-out affairs with discs held in awkward cardboard slots. Without exception, the cardboard "holders" are coming apart on my set with just a dab of glue holding the thin paper in place while discs slide out the other side or get glue on them. I keep pressing the cardboard slots down and they keep coming loose again. Unlike the show, it looks like it was designed to last about an hour. Desperate Housewives deserved better.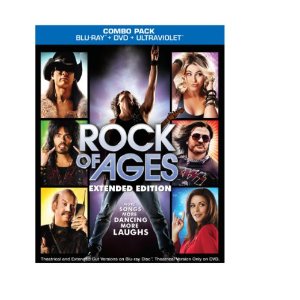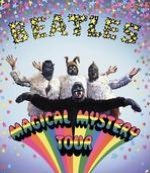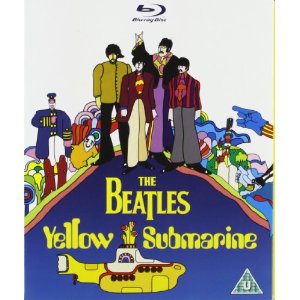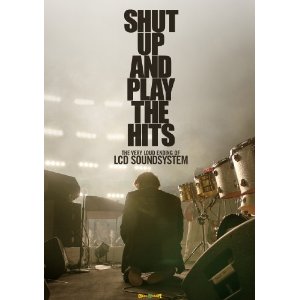 ROCK OF AGES ($35.99 BluRay combo; Warner Bros.)
MAGICAL MYSTERY TOUR ($29.98 BluRay; Capitol/Apple)
YELLOW SUBMARINE ($34.98 BluRay; Capitol/Apple)
SHUT UP AND PLAY THE HITS ($34.99 DVD; Oscilloscope) -- Rock Of Ages is the deeply silly excuse of a Broadway musical that shoehorns tons of 1980s pop and metal hits into its score. The film version naturally cast famous actors, but having Tom Cruise, Catherine Zeta-Jones, Russell Brand and the like somehow spoils the fun, as if it meant the film was taking itself too seriously. The Beatles certainly didn't take themselves too seriously with Magical Mystery Tour, the single most self-indulgent act of their entire career. By a mile. It's an almost unwatchable TV special that engendered derision from all quarters and kept the accompanying album from being fully appreciated for many years. Here it's presented in all its slap-dash lack of glory, along with mild commentary by Paul McCartney and especially welcome footage that gives you a chance to see a number of songs performed for the film on set. The extras are far more compelling than the film itself. Yellow Submarine was of course a happy accident, with the Beatles discovering their music would be used in an animated film, offering up scraps of new songs for a project they had nothing to do with and being astonished when the end result was very Beatlesque in spirit and quite innovative and influential in its own right. The film is best enjoyed in bits and pieces and the extras tell its story well. LCD Soundsystem said goodbye at Madison Square Garden and this exemplary document captures the finale, from the film Shut Up And Play The Hits presenting interviews and music to a complete presentation of their last waltz.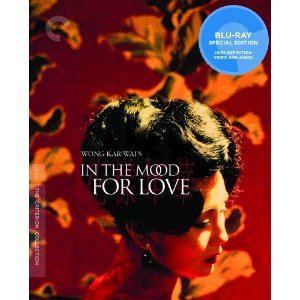 IN THE MOOD FOR LOVE ($39.95 BluRay; Criterion) -- Immediately hailed as a classic on its release, this masterpiece by director Wong Kar-wai has only risen in stature since it came out in 2000. Deeply romantic, visually stunning, technically flawless and gorgeously acted, it's the story of a businessman and a woman who are drawn to each other as they realize their spouses are having an affair. That doesn't begin to hint at the dreamlike, overwhelming absorption in the moment that this film creates with its use of slow-motion, pop songs that echo and re-echo in your brain and two sexily compelling actors -- Tony leung and Maggie Cheung -- at the peak of their desirability. This sterling Criterion release presents the film beautifully, along with copious extras like a making-of by Wong Kar-wai, press conferences, interviews and even the original short story that inspired it. An essential film.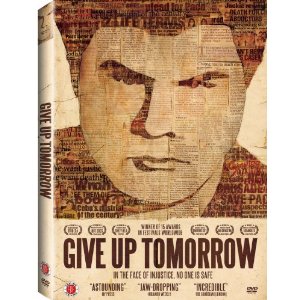 GIVE UP TOMORROW ($24.95 DVD; First Run Features) -- If I suffered a miscarriage of justice, the first call I made might not be to a lawyer. I might just call a filmmaker instead. This passionate documentary uncovers a terrible misdeed without ever downplaying the pain of the families that have suffered on all sides, whether it's the families of two young women who were murdered or the family of an innocent young man who was pulled into the crime despite a mountain of evidence he was hundreds of miles away and surrounded by numerous compelling witnesses. This aired on PBS and is now out on DVD but after a decade, justice has still been denied. This nightmarish tale offers no solace to the people involved, but will chill you with what can happen.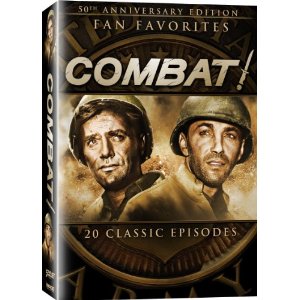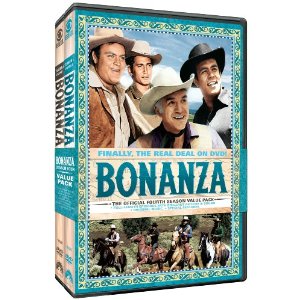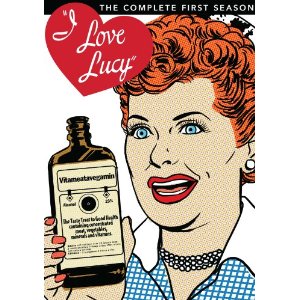 COMBAT! 50TH ANNIVERSARY FAN FAVORITES ($24.98 DVD; Image)
BONANZA SEASON FOUR ($58.98 DVD; Paramount)
I LOVE LUCY SEASONS 1-4 ($19.99 each DVD set; Paramount) -- Combat! is a sober, understated adult drama about soldiers fighting in Europe during WW II. It's an under-appreciated link in the growth of the TV drama that led to the likes of Hill Street Blues and The Wire. It's not as explicitly violent as later works about war and of course it can't capture the sweep of battle in a TV show. But the devastating emotional impact of war on soldiers is a constant in this grim, terse show. This set includes 20 of the best episodes. Unfortunately, they're the edited versions for syndication missing some minutes each but the prints are good and this is the best we're likely to get for a long time, if ever. Talent like Robert Duvall and Robert Altman pop in every once in a while. Bonanza was much tamer fare; problems were always solved on the Ponderosa by the end of the hour. But in an era when westerns were king, this was one of the most popular. The best of this repackaging of TV shows has to be I Love Lucy, the stellar sitcom that was a ground breaker in so many ways. These aren't remasters but they were done well in 2005 or so and still look great. You get all the extras plus 30 or so episodes in slimmer cases with colorful packaging. If you haven't started collecting the show, this is the version to begin with. All they need know is a definitive greatest hits package with the 20 best episodes of all and I Love Lucy will have been done right.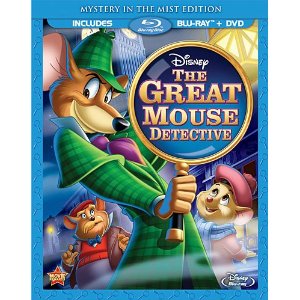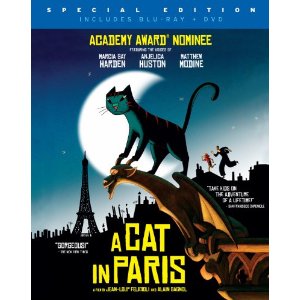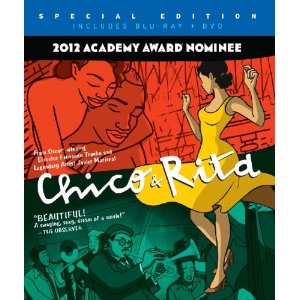 THE GREAT MOUSE DETECTIVE ($29.99 BluRay; Disney)
A CAT IN PARIS ($34.95 BluRay; New Video)
CHICO & RITA ($39.95 BluRay; New Video) -- Disney languished for many years when it came to animation and director Ron Clement is a key reason they pulled out of that slump. He helmed Aladdin and before that The Little Mermaid, the musical that announced to the world that Disney was back. But aficionados knew the turnaround had begun when Clement made his directorial debut with The Great Mouse Detective in 1986. This retelling of Sherlock Holmes had snap and style while building on the classic strengths of the Disney brand. It's a pity they never made a sequel. Surely this and Tarzan cried out for new adventures? Vincent Price does some of the best voice work of his career as the villain Ratigan. Disney and Pixar happily are not the only ones pushing the envelope in animation as two Oscar-nominated films can attest. A Cat In Paris is a slight affair at just over 60 minutes and the nifty touches are better appreciated by adults. But this noir-ish look at cat burglars and a little girl has its charm. Those who know Ralph Bakshi was headed in the right direction will enjoy Chico & Rita, a tale of passion and jazz in pre-revolutionary Cuba. Happily, the deluxe set comes with a full soundtrack or you'd have to run out and start buying albums by Chano Pozo, Tito Puente, Charlie Parker and others.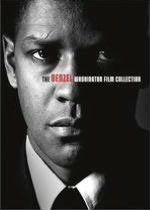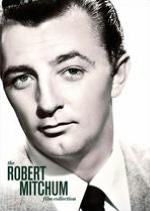 THE DENZEL WASHINGTON FILM COLLECTION ($49.99 DVD; MGM/Fox)
THE ROBERT MITCHUM FILM COLLECTION ($49.99 DVD; MGM/Fox) -- These two stars have a lot in common. They're both often the best part of a movie, thanks to their innate talent and charm. Both are tough guys who don't suffer fools gladly and never play fools because it just wouldn't work. You wouldn't buy it for a second and would spend the entire film waiting for them to reveal their true smarts. Not that they always triumph: both are great in the hardboiled tradition of heroes who get sucker punched by the system, laugh it off and go on their way. Washington will be gunning for an Oscar thanks to his acclaimed, complex portrayal of an airline pilot in Flight, a role Mitchum would have savored. Here he has eight films, none of them among his best. Still, Unstoppable (the fun, train out of control movie), Out of Time, The Mighty Quinn and Courage Under Fire all show why Washington has remained on top for so long. Mitchum fares better with ten movies, a number of which are solid and one of which (Night of the Hunter) is a stone cold classic. He's also got the WW II spectacle The Longest Day, the sweet (!) romance Heaven Knows. Mr. Allison, not one but two movies directed by Dick Powell and the b movie gem about moonshine Thunder Road. They never met, but I'm pretty sure Washington and Mitchum would have recognized a kindred spirit.
Most titles listed here will be available in multiple formats and in multiple combinations, including DVD, Blu-ray, digital download, video on demand, streaming and the like. The format listed is the format provided for review, not all the formats available. It is often the most expensive version with the most extras. Do check individual titles for availability in all their various guises and price points.
Thanks for reading. Michael Giltz is the co-host of Showbiz Sandbox, a weekly pop culture podcast that reveals the industry take on entertainment news of the day and features top journalists and opinion makers as guests. It's available for free on iTunes. Visit Michael Giltz at his website and his daily blog. Download his podcast of celebrity interviews and his radio show, also called Popsurfing and also available for free on iTunes. Link to him on Netflix and gain access to thousands of ratings and reviews.
Note: Michael Giltz is provided with free copies of DVDs and Blu-Rays with the understanding that he would be considering them for review. Generally, he does not guarantee to review and he receives far more titles than he can cover.
REAL LIFE. REAL NEWS. REAL VOICES.
Help us tell more of the stories that matter from voices that too often remain unheard.