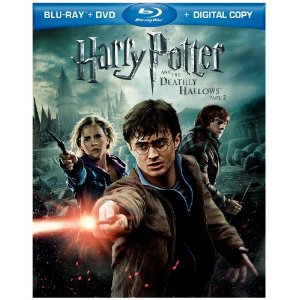 HARRY POTTER AND THE DEATHLY HALLOWS PART 2 ($35.99 BluRay combo pack; Warner Bros.) -- So the Harry Potter film series deserves to win the Most Improved award at its graduation ceremony. Carefully faithful to the books in the ways that mattered (obviously, no film could include everything), the HP movies were never great, but they were consistent as far as fans were concerned and didn't shy away from getting darker and darker. Little kids who can easily enjoy the first film (and the first book) won't always be ready for the darker later editions. The last few movies did a much better job with production design and costumes, turning what was a sort of glossy theme park/artificial world into a genuine and convincing universe. The supporting actors were always the cream of the crop but the trio at the center have worked hard. Emma Watson has always seemed the most naturally gifted and Rupert Grint the most aware he's lucky to be along for the ride. Daniel Radcliffe has stretched himself very smartly and worked hard at his craft and is unquestionably a much stronger actor. Kudos for taking full advantage of his opportunities and you can see the results on Broadway for a few more weeks where Radcliffe is quite charming in How To Succeed In Business Without Really Trying. Maybe sale prices aren't a fair comparison, but I do believe the bargain price of $20 on sale for this combo pack should be the price point for all such movies: you get a BluRay, a DVD, a digital copy and an online cloud-based copy you can stream onto any device, all for $20. That's terrific flexibility. Now if only it included access to the Pottermore website. I went through the process of signing up for Flixster and UltraViolet to check the service out. It does allow you to download a physical copy onto your computer, though it's unclear to me if this means the physical copy is my own or they can restrict viewing whenever they want. (As far as I can tell, I can't move it onto iTunes, for example so I can make it part of my regular digital library like I would prefer.) The streaming worked easily and I was able to start watching the film on both my iPhone and my iPad at the same time (a freedom I bet they curtail soon enough.) Of course, you need wifi to stream, so it's useless in the many cases you'd want it, like a plane or car or train unless you download a physical copy onto the device, which is easily done with a new update of your Flixster app. Plus, I'd be very very wary of the cost of streaming movies whenever I wanted to watch them; beware of usage caps by your internet provider -- streaming a movie you own could be more expensive than you expect!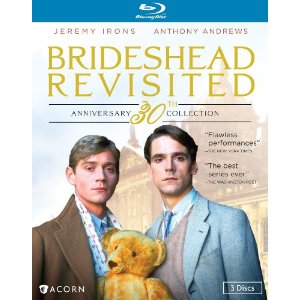 BRIDESHEAD REVISITED 30TH ANNIVERSARY ($69.99 BluRay and $59.99 DVD; Acorn) -- Hallelujah! One of the best miniseries of all time has finally been restored. The notably so-so picture quality of earlier releases has been seriously upgraded while the sound is obviously still not a strong suit given the source material but still definitely better. The work itself is a masterpiece and to my mind more affecting than the book by Evelyn Waugh. You have to overlook Jeremy Irons needing to age from very young to very old, but once you just accept him in the first two episodes and he becomes an adult, it's not an issue. This look at a faded way of life is almost unbearably sad by the end; has any TV series ever so effectively dwelled on loss the way Brideshead Revisited does?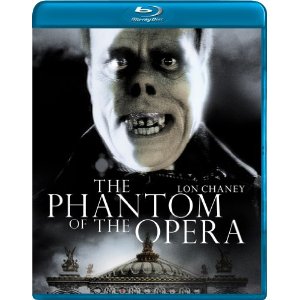 THE PHANTOM OF THE OPERA BLURAY ($39.98; Image) -- It's creakier than Frankenstein (a movie that can still make you shiver), but this Phantom is a landmark horror film and features Lon Chaney and his remarkable makeup job as the disfigured Erik, haunting the Paris Opera. Watching it, you would never ever think, "Gee, wouldn't it be great if they broke into song?" Image offers three satisfying versions: the 1929 reissue (which is shorter than the original and has somehow become the definitive version to watch), presented at 24 frames per second so it lasts 78 minutes. It boasts a new score by the great Alloy Orchestra. There's also a 1929 restored version at 20 frames per second that lasts 92 minutes with an orchestral score by Gabriel Thibaudeau. Finally, there's the original 1925 version that's in standard definition with a piano score by Frederick Hodges. One could spent months debating the various tweaks and changes in all three and the lost prints out there somwhere. But Image presents the best version very nicely and given the source material, it looks good, This is where the Universal horror series began.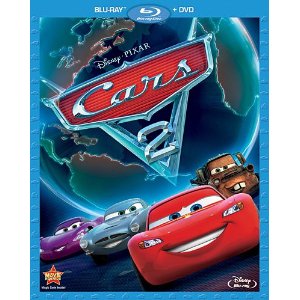 CARS 2 ($39.99 BluRay combo; Disney) -- For me, this might be the most disappointing movie of the year. Pixar had an unbroken streak of critical and commercial smash hits from its very first movie Toy Story right up to today. Each and every film was a critical success and a hit at the box office, a run of eleven films that no studio or actor or director or producer had ever matched. The lone quibble one might make about this claim is the original Cars, which came out in 2006 and was rightly considered the least artistically successful film they'd made. Still, it was definitely a commercial hit, costing $70 million to make, grossing $460 million worldwide and proved an unexpected monster in selling toys and games. Now comes the sequel and not only did they not get it right, they got it worse. Whatever modest smalltown charm the first Cars had is completely lost in this silly, busy, overly complicated spy story in which our heroes go racing around the world to defeat an evil bad guy. The race scenes are incomprehensible most of the time and have no drama as far as characters you want to root for. The plot is just...lame. The streak is over. Let the new streak begin with Pixar's Brave, due out in June.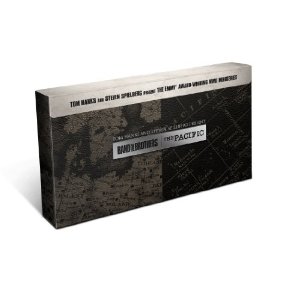 BAND OF BROTHERS/THE PACIFIC GIFTSET ($159.98; HBO/Playtone/DreamWorks) -- Most of the people who would love a boxed set of the World war II miniseries events overseen by Tom Hanks and Steven Spielberg probably already own one or both of them. But if they don't, this handsome boxed set is a nice keepsake with a photo album vibe. I hate boxed sets that aren't shaped to fit on a shelf alongside other DVDs -- you'll have to keep this one on your coffee table or use up a ton of space on a shelf. Plus it has the dreaded cardboard sleeves; the discs are pretty easy to get out and the sleeves are glossy so less likely to scratch, but it's still a bad decision. It's beautiful but it would be much nicer to have this in a compact set a la the tin metal box for Band Of Brothers. You get some new documentary extras, but the draw is the two miniseries. The Pacific has really grown on me and they both have a soberness (as opposed to self-importance) that will age well. Is it too much to ask Hanks and Spielberg to tackle WWII again? One should be the air wars, another could show the war through our spies and then yet another one about the homefront? Just a thought.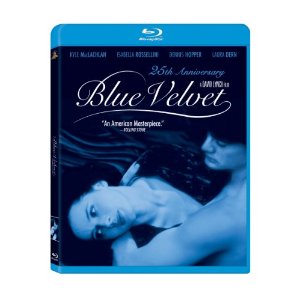 BLUE VELVET 25TH ANNIVERSARY ($24.99; MGM/FOX) -- Is this David Lynch's masterpiece? You could argue for the TV series Twin Peaks or Mulholland Drive or Eraserhead, but I think it's Blue Velvet, his weirdly wonderful slice of dark Americana in which Kyle MacLachlan plays a young man drawn into a nightmarish world of sex and violence. The tone wavers between satirical and spooky, the images are arresting (especially on BluRay where the opening moments -- a red red rose, a fire truck headed down a street - are just mesmerizing) and the humor rich. Roger Ebert did not like it, as you're reminded when you see the extra containing the review of it on Siskel & Ebert. You get a good full documentary and 50 minutes of "lost" footage. David Lynch says, "It's like 'Amazing Grace.' The footage was lost. And now it's found." The most interesting bit shows MacLachlan spying on the date rape of a girl at a party: he's observing and fascinated and you're not quite sure what he'll do, if anything. It adds a whole new level to his voyeuristic tendencies. A great, weird, disturbing film.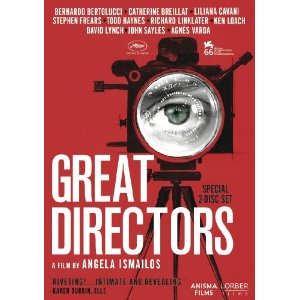 GREAT DIRECTORS ($29.95; Lorber Films) -- If you're a fan of David Lynch, you'll be happy to see he's included in this modest little documentary that chats with ten world class directors like Bernardo Bertolucci and Stephen Frears to John Sayles and Richard Linklater. At 87 minutes and with no particular focus, it can't help but being interesting to film buffs. Still, you do feel an opportunity was missed somehow. A second disc with more of the interviews is welcome but only confirms this.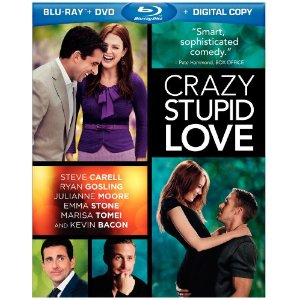 CRAZY STUPID LOVE ($35.99 BluRay combo; Warner Bros.) -- An all-star cast in a forgettable romantic comedy. I want him to succeed in everything he does, but Ryan Gosling does not do mainstream very well. Or at least his taste is suspect when it comes to crowd-pleasers. Emma Stone, however, remains charming in just about everything.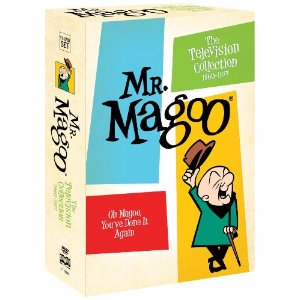 MR. MAGOO: THE TELEVISION COLLECTION 1960-1977 ($79.97; Shout) -- The near-sighted Mr. Magoo is a curious character. I'm not sure I've ever seen any of his theatrical shorts; Magoo was a crank and meant as a jab at the McCarthy era of all things. But Magoo lost his mean streak, bumbled along and won two Oscars. He got dumped but was rescued by television, which seized on The Mr. Magoo Show from 1960 to 1961. Of course, Magoo stumbling around and almost getting into accidents but somehow avoiding them is a one-note premise like Tom & Jerry and even kids soon tired. But Magoo came back with Famous Adventures in which Magoo played Robin Hood and the like, always wrecking havoc because of his eyesight. He had a patriotic special in 1970 and another short-lived revival in 1977. None of it lasted long, but Magoo somehow did. His most famous TV work -- Mr. Magoo's Christmas Carol -- is unfortunately not included here. Also, the voice of his Asian houseboy Charlie is apparently the less offensive re-dubbed version. Why not give fans the original version with a disclaimer and --as a bonus -- the option to switch the audio if they want their children to watch it without being exposed to offensive stereotypes? Erasing prejudice from the past is no answer. Still, the set is presented with Shout's usual care and looks smart. Even Magoo wouldn't grumble.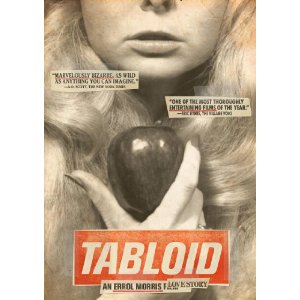 TABLOID ($24.98; Sundance Selects/MPI) -- The latest film from director Errol Morris has an oddball story that veers off in unexpected directions, but he can't turn this trifle into a compelling feature length film. It might have been better as a half hour episode on his TV show First Person. To describe the story is to spoil whatever modest pleasure there is to be had from the film, but it involves a former beauty queen who became a tabloid sensation in the 1970s when she went to London to kidnap her Mormon boyfriend while he was on his mission year and then forced him to marry her and have sex. (She says he wanted to be with her, but the rest of his life undercuts that claim since he'll have nothing to do with her or the movie.) Then there's the cloning of a pet dog.... The woman at the center is intriguing and the story that once dominated headlines for a while is fun. But without the voice of the man she abducted (obviously Morris reached out to him and he declined), we feel like we're not learning anything more than people knew some 40 years ago. The story is incomplete. And it all feels rather thin for a film. Morris's gift for finding layers and layers is lacking here. Sometimes, like beauty, tabloid stories are only skin deep.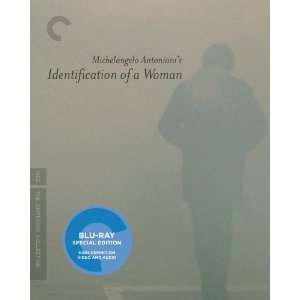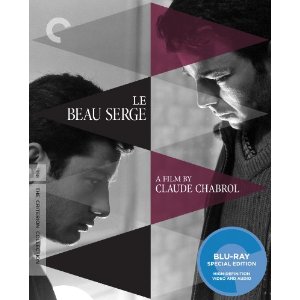 IDENTIFICATION OF A WOMAN ($29.95 BluRay; Criterion)
LE BEAU SERGE ($39.95 BluRay; Criterion) -- I'm not a big fan of Michelangelo Antonioni or Claude Chabrol, but it's always good to have Criterion release their films and remind me of the importance of their work in world cinema. Even if you're not besotted with them, you need to be edcuated on the movies they made. Still, even Antonioni buffs don't get terribly enthused by Identification, a 1982 film about a director whose wife dumps him. He becomes intrigued by two women while trying to cast the female lead of his next film. It's all rather vague though the gorgeous cover image is taken from the movie's one bravura set piece in a fog. Is it telling that the film has no extras to speak of beyond a fine booklet including an essay and Antonioni interview from the time of the film's release? In comparison, Chabrol's film is his debut and it's bursting with enthusiasm as he tackles the tale of an ailing young man who returns to his hometown and can't connect with anyone, even his best friend. This BluRay is filled with extras, including an audio commentary by a Chabrol biographer, a documentary about the making of the film, excerpts from a TV special where Chabrol visited his hometown and much more. The film and the extras make me like Chabrol more, while Antonioni's reaffirmed my dour attitude.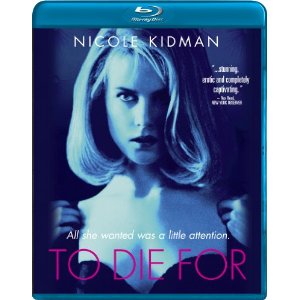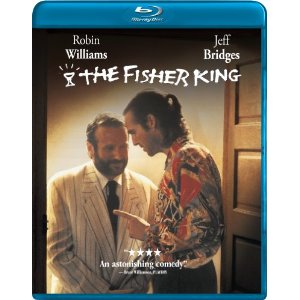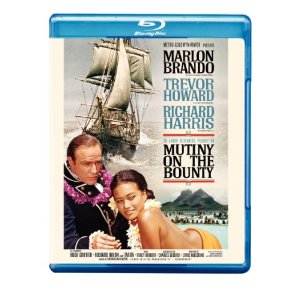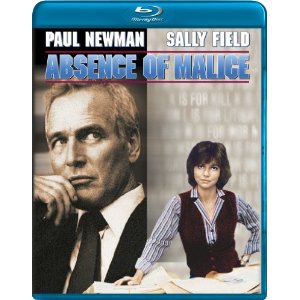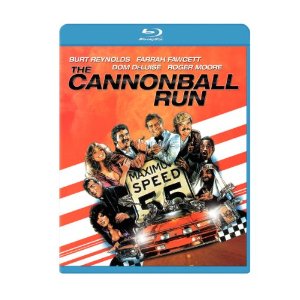 TO DIE FOR ($17.97 BluRay; Image/Columbia)
THE FISHER KING ($17.97; Image/TriStar)
MUTINY ON THE BOUNTY ($19.98; Warner Bros.)
ABSENCE OF MALICE ($17.97; Image/Columbia)
THE CANNONBALL RUN ($14.98; HBO) -- What a strange grab bag of BluRay releases! To Die For is the movie that proved to me Nicole Kidman was the real deal. It clearly won over critic David Thomson -- he's been so besotted with her ever since she might want to consider a restraining order. The Fisher King is about a homeless nut and it's not a Terry Gilliam film I've ever cared for -- Robin Williams is at his most cloying. But it happens to be a favorite of a good friend of mine who himself became homeless and mentally ill due to refusing medication; he's lost in the prison system or the world somewhere and so this movie breaks my heart. I can't quite watch it but I keep a copy on hand and think of him whenever I see it on the shelf. Mutiny On The Bounty is the Brando version of the true tale of betrayal (or incompetence). It has its moments, but Gable was more fun. Absence Of Malice is a relic from the days when newspapers had investigative journalists and people expected the media to tell the truth. Ah, the good ole days! Paul Newman is in peak form. Finally, Cannonball is astonishingly rated PG when I remembered it being so adult and raunchy as a kid. Apparently a little cleavage goes a long way for teenage boys. It makes Gumball Rally seem brilliant in comparison and no, even the outtakes aren't funny anymore.
Thanks for reading. Michael Giltz is the cohost of Showbiz Sandbox, a weekly pop culture podcast that reveals the industry take on entertainment news of the day and features top journalists and opinion makers as guests. It's available for free on iTunes. Visit Michael Giltz at his website and his daily blog. Download his podcast of celebrity interviews and his radio show, also called Popsurfing and also available for free on iTunes. Link to him on Netflix and gain access to thousands of ratings and reviews.
Note: Michael Giltz was provided with free copies of the DVds and BluRays with the understanding that he would be considering them for review. Generally, he does not guarantee to review and he receives far more titles than he can cover.
Calling all HuffPost superfans!
Sign up for membership to become a founding member and help shape HuffPost's next chapter