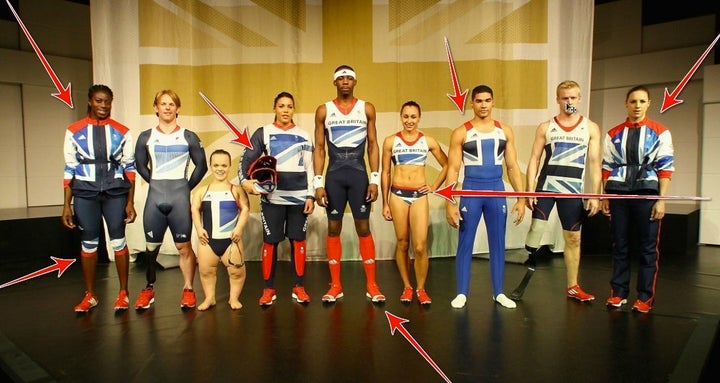 Dwain Chambers, the controversial sprinter who once broke the rules by taking the same drug that prosecutors claimed helped Barry Bonds slam homers, has struck a mighty blow for fairness.
The British Olympic Association, which has carried on a long, vindictive battle to enforce a lifetime Olympic ban against Chambers and the cyclist David Millar, has finally been rebuffed for breaking the rules.
This week, the Court of Arbitration for Sports declared the lifetime bans "non-compliant." And who was arguing Chamber's case? None other than the World Anti-Doping Agency.
Why in the world would the agency charged with testing and fighting doping internationally defend a former client of Victor Conte? Because rules are rules, and without an equal playing field international sports would be thrown back to a colonial age.
Chambers and Millar did their time and by law are entitled to compete throughout the world, including in the Olympics.
Chambers has not gotten a fair break for a long time. He received a two-year ban in 2003 but when he later mounted a comeback officials didn't play fair. In 2009, I wrote a Yahoo Sports story that exposed how track promoters and officials in the U.S. and Europe had banded together in shutting out Chambers from the most lucrative meets. Chambers was ranked among the top five sprinters in the world, yet was relegated to minor meets. The cabal violated the spirit of the IAAF rules on limited punishment and second chances.
But at least two of the promoters I interviewed knew this was an ugly precedent. "Chambers has been singled out," Gerhard Janetzky, director of the Berlin Golden meet told me. "He's not receiving the same fair treatment if you don't invite him -- defacto it's a ban."
Prejudice is prejudice, a ban is a ban, and Chamber's victory this week at the Paris based Court of Arbitration for Sport, is a victory for everyone who admires the Olympic ideal.
Dwain Chambers is back on the bus.
Anyone who has lived and made mistakes can admire the journey of Dwain Chambers. This is about second chances. Chambers tossed away a promising career and cheated his competitors by taking steroids nine years ago. He could have hung up his cleats. But he came clean, and was man enough to face his blunders head on. Dwain has been a powerful force of good the past few years. He's actively campaigned for helping young athletes avoid the temptations of drugs. He's inspired younger British teammates with his work ethic.
Nothing, not even the weight of the British Empire, was going to stop this man of African Caribbean descent from running.
When British Olympic officials waged a nasty public campaign against his eligibility the sprinter didn't back down one inch. I've met Chambers and watched him train and compete. He's built more like a linebacker than a remarkably fleet sprinter. He laughs easily. He's smart, intensely competitive and acutely aware that his battle is about far more than running one straightaway fast.
Dwain Chambers is 34-years-old, well past the prime of an elite sprinter. I'll be in London this summer, and hope to see him in the 100 meters final.
It would be a beautiful thing to watch.
REAL LIFE. REAL NEWS. REAL VOICES.
Help us tell more of the stories that matter from voices that too often remain unheard.