Dwayne "The Rock" Johnson has been many things -- football player, pro wrestler, blockbuster movie actor, puppy rescuer -- but in his mind, the best job he's ever had, hands down, is being a dad.
Johnson's daughter, Simone, is 14 years old, and from the moment he first held her, Johnson says he was smitten. As he tells "Oprah's Master Class" in this weekend's upcoming interview, Johnson vowed from that day forward to give her the things he lacked in his own turbulent childhood.
"When I held her when she was born, I held her in these two hands and I said to her, 'I will always, always take care of you. For the rest of your life, you are safe,'" Johnson recalls.
Even when the family experienced difficult times -- Johnson and Simone's mother, his college sweetheart Dany Garcia, split in 2007 -- the father-daughter bond was unshakable, and Johnson soon understood what would be the most important thing he could provide for Simone as the years went on.
"Throughout the ups and downs, I've realized that the most important thing that I could do with my daughter is lead our life with love," Johnson says. "Not success. Not fame. Not anything else. But, 'I'm always here for you. I love you.'"
One day, Johnson looked at his teenager and asked her a question.
"I said, 'Do me a favor. I want you to tell me, what is the thing that you love most about our relationship?'" Johnson says.
Though Simone initially tried to brush off her dad's inquiry, Johnson pressed. Recalling her answer still makes him emotional today.
"She said, 'Well, that I trust you,'" he says, tearing up. "For a 13-year-old girl to say that to her dad... She said, 'I trust you, and we have a very special bond.'"
Like Simone's birth, it was a moment her father will never forget.
"That moved me," Johnson says as he wipes his eyes and chuckles. "I couldn't ask for anything else. I love that girl."
Johnson's full interview airs this weekend on "Oprah's Master Class," on Sunday, Nov. 15, at 8 p.m. ET on OWN.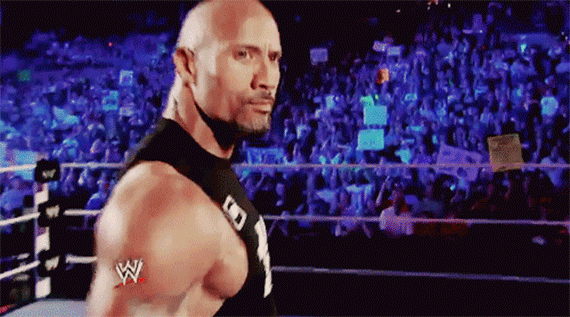 Dwayne Johnson Best Moments
Related
Popular in the Community