Dwayne "The Rock" Johnson recently shared some inspiring words to encourage others battling with depression.
"I found that, with depression, one of the most important things you could realize is that you're not alone," Johnson said on the OWN network's "Oprah's Master Class" series. "You're not the first to go through it; you're not going to be the last to go through it … I wish I had someone at that time who could just pull me aside and [say], 'Hey, it's gonna be OK. It'll be OK.'"
"Hold on to that fundamental quality of faith," the 43-year-old movie star said. "Have faith that on the other side of your pain is something good."
According to OWN, Johnson struggled with depression in his early 20s as his football career began to flounder.
After graduating from the University of Miami, where he played for the football team, Johnson was passed over by the NFL. He was cut from the Calgary Stampeders, a Canadian Football League team, after just two months on the practice roster.
Then 23 and living with his parents in a small apartment, Johnson said he hit a real low point.
"You just feel like you're alone. You feel like it's only you. You're in your bubble."
It was only after deciding to quit football for good that Johnson said he began building a new life for himself as a professional wrestler.
With the help of his dad, a pro wrestler himself, Johnson would go on to become the WWE superstar known as "The Rock."
"It wound up being one of the greatest chapters in my life," he said.
In a series of intimate monologues released by OWN, Johnson has revealed much about his personal life.
Johnson's full "Oprah's Master Class" interview aired Sunday on OWN.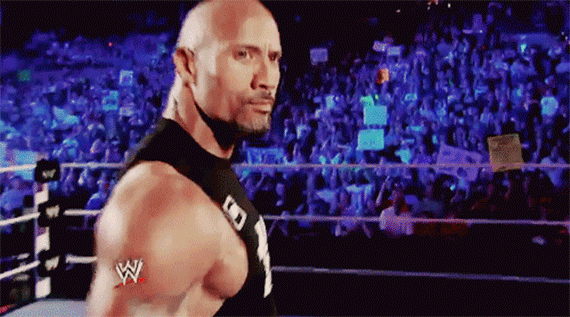 Dwayne Johnson Best Moments
Related
Popular in the Community