Could the People's Champion end up in the People's House? Dwayne "The Rock" Johnson said Tuesday that a run for the presidency is now a very real possibility.
"I'm seriously considering it, yes," he told talk show host Ellen DeGeneres.
It's not clear what party Johnson, a registered independent, would run under or if he would choose one at all in the event he runs.
But he already has one early endorsement: "Jumanji" co-star Kevin Hart.
"If he were to put himself in that position, he would get my support whole-heartedly," Hart said. "I know where his heart is. I really know him. So I know if he puts himself in that position, it's for the better of the people. I can only applaud him and support him for doing that."
Last week, the pair were decidedly less serious about the issue. Johnson called interest in his possible candidacy "flattering" but cracked that Hart would work to undermine him.
"100%. I will take you down," Hart joked as the two appeared Friday on "The Graham Norton Show." "I don't want it to happen because it will make you that much better than me, and I just don't want it. I would sabotage it in a heartbeat."
At least one other "Jumanji" star thinks Johnson would be a good president.
The former "Doctor Who" star also called Johnson "genuinely one of the most generous, kind, professional human beings that I've ever encountered."
Support HuffPost
The Stakes Have Never Been Higher
Before You Go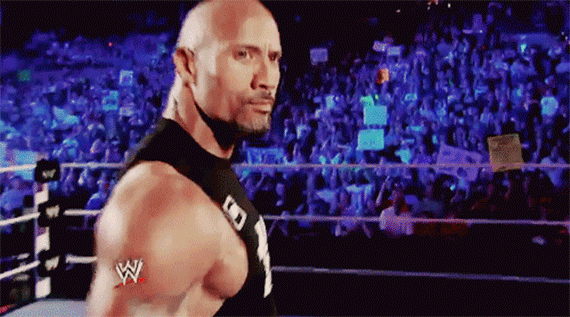 Dwayne Johnson Best Moments
Popular in the Community