After years of leading design conversations on the west coast, Dwell is teaming up with New York magazine to do the same for Brooklyn and Manhattan.
From Friday, Sept. 27 through Saturday, Oct. 4, the two design-intensive books are hosting their second annual series of panel discussions and home tours in New York, Dwell's new hometown.
Tagged City Modern, it's an ambitious week of architecture-driven events.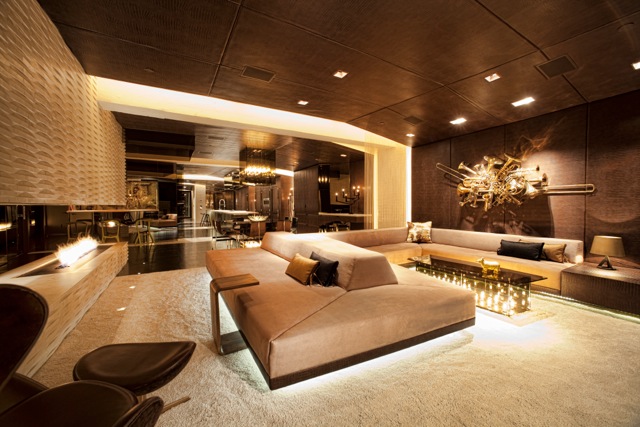 "If you want to be informed about what's going on in New York City, you'll want to be there," says Wendy Goodman, design editor at New York. "You'll see the creative designers and thinkers - the ones who are making it better and more interesting."
"The sheer power of the collaboration sets us apart," says Amanda Dameron, editor-in-chief at Dwell. "New York magazine hasn't partnered with anyone since 1972, when it teamed up with MS magazine."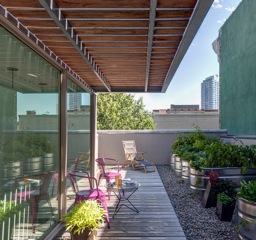 The entire weeklong affair is an egalitarian one aimed at stimulating thought and talk about design and architecture, based on what readers say they want.
"I pay close attention to the feedback that comes to me at Dwell, from the letters to the editor to all the social media channels," Dameron says.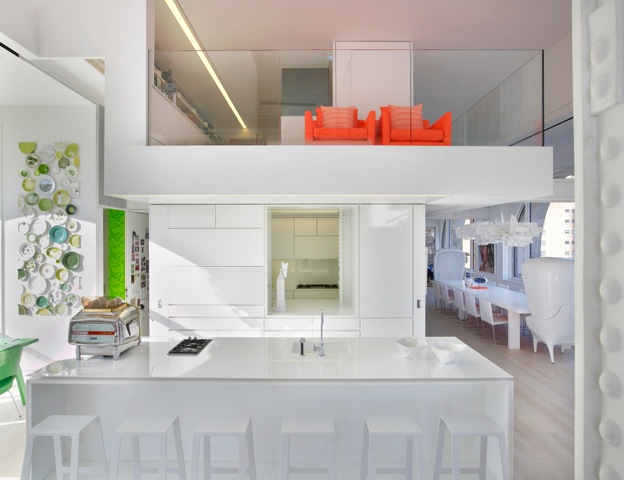 Topics like intellectual property, workspace evolution and authentic design strike a nerve with Dwell's readers, as well as with New York's. To talk about them once or in only one venue - print, digital or face-to-face - would be to do their sophisticated audiences a disservice, Dameron reasons. So City Modern will offer a number of perspectives.
"Dwell and New York have such great energy and passion for the project," she says. "And we've got positive, smart voices at the table."
Indeed. This year, the magazines will host six panel discussions - and tours of five homes in Manhattan and five Brooklyn. "They're both equally fun," Goodman says. "You get to actually visit the spaces and see how varied and creative New Yorkers are."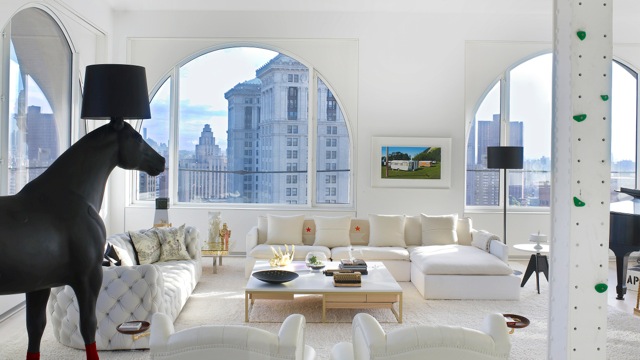 City Modern kicks off with a "Meet the Architects" event on Friday, Sept. 27 at Design within Reach in Soho, where ticket holders can get a sneak peek of homes on the tour, and meet the designers themselves. Its lineup includes David Hotson Architect, Architecture in Formation, Leone Design Studio, Asfour Guzy Architects, Resolution: 4 Architecture, James Cleary Architecture, Skylab Architects, Christian Hubert Studio, Bergen Street Studio and Ben Hansen Architect.
Home tours will follow on Saturday and Sunday. Chosen for their proximity to each other, they're easy to get around. And they vary in type, from bachelor pad to family-friendly to uber-chic.
"There's something for everyone in both boroughs, but some are more over-the-top than others," says Dwell's director of communications, Alexandra Polier. "One has a swimming pool on the second floor that you can see through from the first floor. It's in a six-story mansion on Lafayette Street, but then there's a Brooklyn Studio for a modern artist too."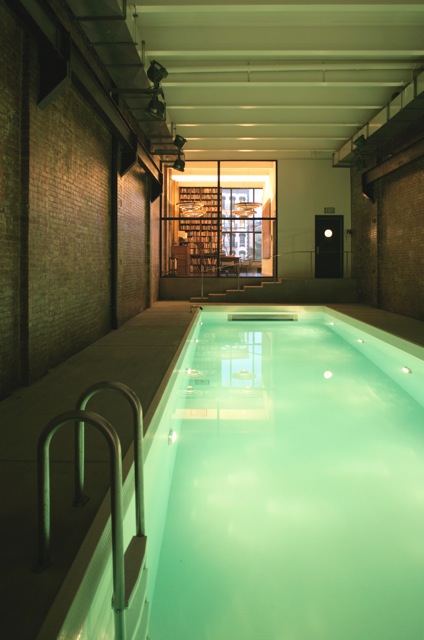 Panel discussions will be held throughout the week. On Tuesday, Oct. 1, the Museum of Modern Art's Paola Antonelli (rated by Art Review one of the one hundred most powerful people in the world of art) will lead a discussion on "What Design Can Do for New York." Joining her will be Pentagram's Michael Beirut, architect Deborah Berke and architecture critic Justin Davidson.
On Oct. 2, architect David Rockwell will talk collaboration with fashion designer Isabel Toledo and Tony-award-winning choreographer Jerry Mitchell. On Oct. 3, designer Jonathan Adler and his sister, copyright attorney Amy Adler, will talk about knocks-offs at the Eventi Hotel, while young designers talk about their apprenticeship with Thos. Moser and display their projects made alongside master craftsman Adam Rogers.
The week wraps up on Friday, Oct. 4 with High Line architect Neil Denari, and a visit to the opening of the City Modern Made: in New York retail shop at Atelier Courbet.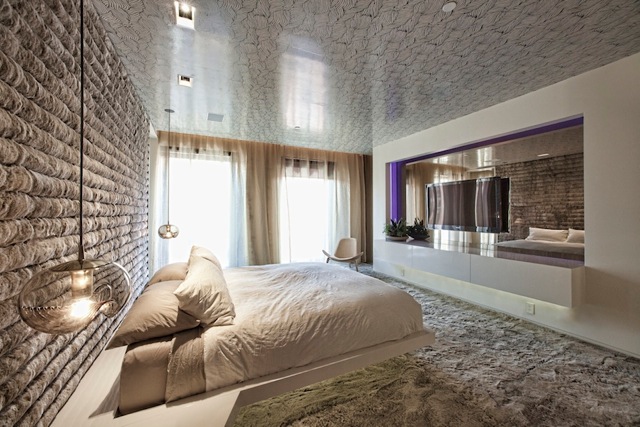 The series of events has been designed for universal appeal, New York's Goodman says. "We want to raise awareness about the power of design and how it affects every single citizen," she says. "It's not just for a certain class, but for residences, offices and subways too."
"When we talk about things that affect all these people, it resonates," Dwell's Dameron says.
And that's what good design - and good magazines - are meant to do.
J. Michael Welton writes about architecture, art and design for a number of national and international publications. He also edits and publishes an online design magazine at www.architectsandartisans.com, where portions of this article originally appeared.
REAL LIFE. REAL NEWS. REAL VOICES.
Help us tell more of the stories that matter from voices that too often remain unheard.