Happy first day of summer!
The hottest season is here -- And what's a better way to celebrate than taking a look at these sizzling new items to debut at Dwell On Design?
The home decor exhibition, created by our friends at Dwell Magazine, will take place on Friday June 22 in California, but we're bringing you an exclusive sneak-peek at these fabulous products.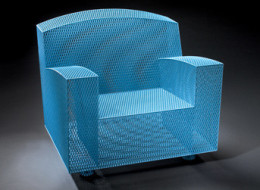 From a modern interpretation of a traditional club chair to a modular portable home, these innovative goods will definitely have you feeling that summer loving.
Click through out slideshow to get inspired! And if you're feeling enamored with one item, remember, you can always buy online!