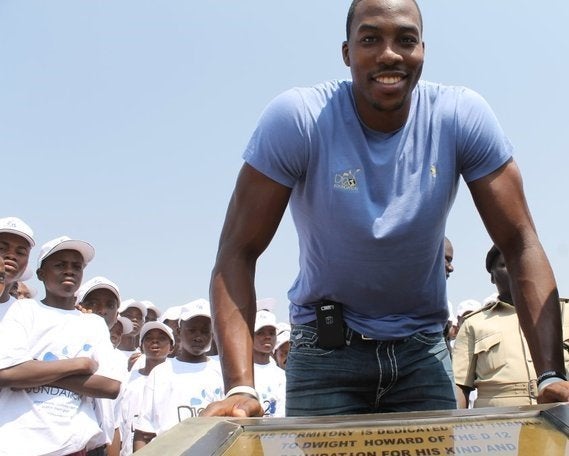 Through the years, the Atlanta Hawks center's D12 Foundation has made advancements in its efforts to empower the schoolgirls of Tanzania by providing the nation with educational resources. In July, the NBA star's foundation hosted a back-to-school event where 463 girls, ages 12-18, were provided with locally-made school supplies, gym shirts and hygiene kits.
After visiting on behalf of the NBA Cares Foundation, Howard says he was later inspired to return to the East African country in 2012 to personally fund the construction of dormitory housing for girls entering secondary school.
"One of the things that I was told was that it's very hard for women to go to school, and when they do there's a danger of them being raped or kidnapped and all sorts of things happening with them getting to school," he said during an interview with The Huffington Post. "That didn't sit too well with me. And so I just want to do my part to help these women with the opportunity to go to school and learn."
More than 62 million girls worldwide lack education possibly due to various factors which might include, inadequate resources, school fees, high pregnancy rates and the risk of possibly falling victim to predators during their commutes, according to the United States Agency for International Development. Since 2003, nearly 50,000 pregnant girls in Tanzania have been denied education due to a law that permits schools to refuse to admit or readmit students with "undesirable physical health."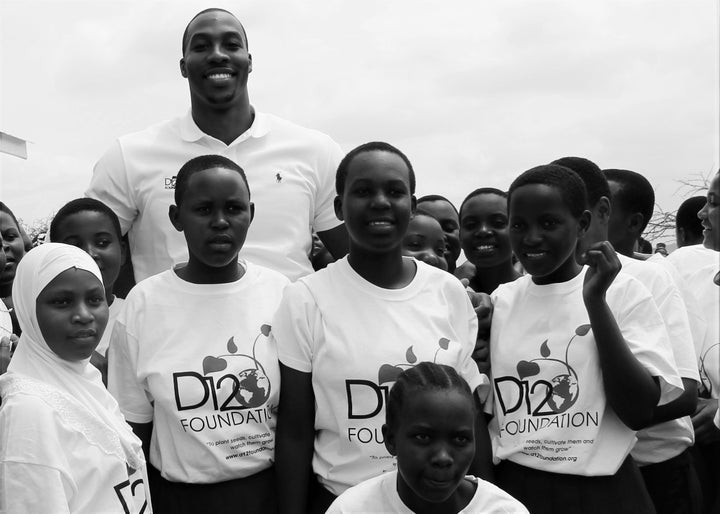 Given clarity of the vast challenges these young women face, Howard says his foundation met with Tanzanian government officials to discuss the school system's biggest needs prior to allocating resources.
"I want to show them that they mean something," he said. "A lot of times I think these women get taken for granted and that's why they drop out of school and they don't get education. So my job is to try to help them understand that they're an important part of our world."  
He went on to describe his overall purpose for cultivating today's youth as something that will transcend his NBA career.
"This is something that I was put on this earth for, to give back. And I think the best thing you can do with your time is to give," he said. "For me, just to see these kids grow and go in the right direction it fills my heart with joy.
"A basketball career for me is great, but there's a time where that basketball career will be over. These kid's lives can change forever. And that's something that will continue to go on even after I'm done playing basketball. So I'm doing anything I can for the community and anything I can for the world ― makes me feel a lot better."
For more info on Dwight Howard's D12 Foundation click here.
REAL LIFE. REAL NEWS. REAL VOICES.
Help us tell more of the stories that matter from voices that too often remain unheard.
BEFORE YOU GO
PHOTO GALLERY
Stunning Photos Of Life In Nigeria