It appears Howard's hunger for McDonald's has not been satiated. He visited a Dallas McDonald's on Friday as All-Star Weekend began. McDonald's asked Howard how he dunks his McNuggets, and the Magic center said that he prefers to "dribble and dip it."
He's not the only star athlete to make a McDonald's stop this year. Chad Ochocinco manned the Golden Arches and tweeted about it afterwards in January.
Scroll down to see pictures from the visit, including a shot of Howard serving an order of McNuggets.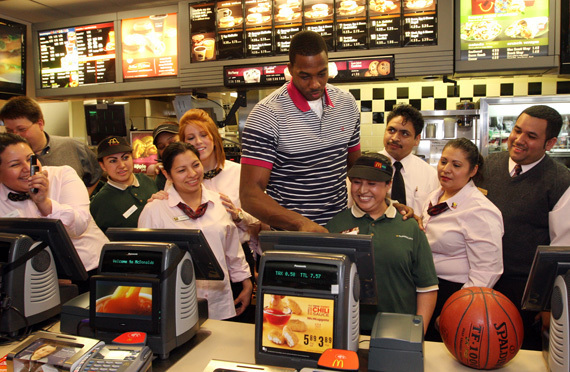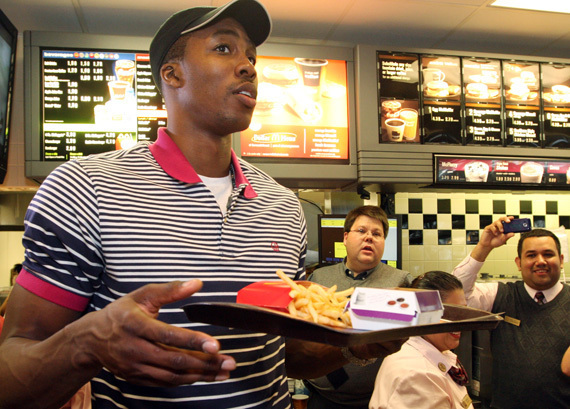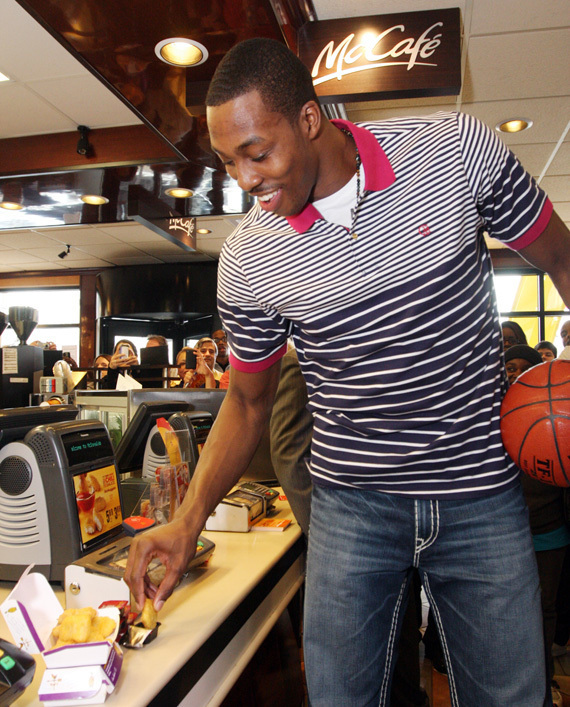 Related
Popular in the Community