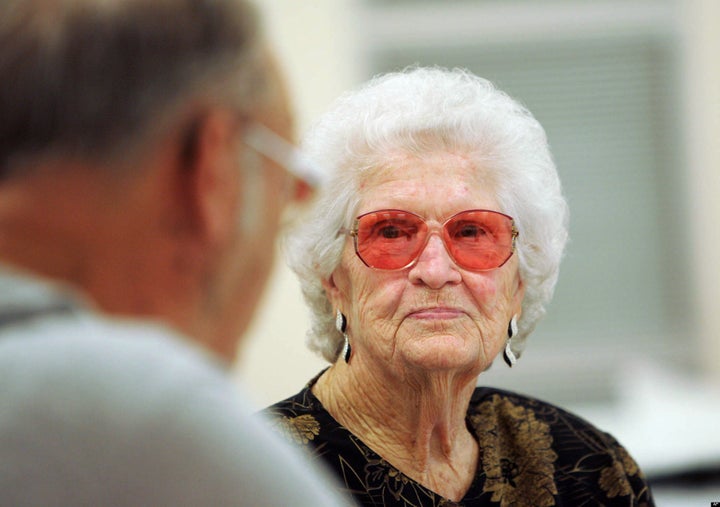 After working in executive management for over ten years with a steadily increasing salary, Rick Stephens, 51, was laid off from his job in June 2008. Two years of steady unemployment later, he has sold his car, moved in with his 75-year-old father and blown through all his retirement savings to stay afloat.
"I pay my bills with what is left of the savings I accumulated by being frugal all my life, but I'm going through that pretty fast," he said. "I have tapped my IRA, and the result of that is I will be heavily taxed on it next April. I honestly believe that there will be no recovery from this. If there is a recovery, it will be too late for me, as I will have exhausted my savings and my retirement that I had socked away by not living the high life."
Stephens' predicament is an increasingly common one. Aside from stagnant wages, soaring unemployment and plummeting home values, the major tragedy of this recession is the havoc it has wreaked on the retirement incomes of millions of Americans who have planned and saved their entire lives, only to watch that money drain out of their accounts much sooner than they anticipated.
Retirement statistics are grim. The percentage of American workers who said they have less than $10,000 in savings grew to 43 percent in 2010, according to a recent survey by the Employee Benefit Research Institute. Nearly a quarter of the workforce said they have postponed their planned retirement in the past year and a CareerBuilder.com survey reports that 61 percent of workers say they are now living paycheck to paycheck, as compared to 43 percent in 2007.
With rapidly dwindling savings and fewer opportunities for jobs than their younger counterparts, many older Americans are facing a very uncertain economic future.
"This is the undiscussed explosive bomb in all this, is all the pension benefits, all the 401(k) money that's been drained out by workers trying to stay afloat until they find a job," Rep. Jim McDermott (D-Wash.) told HuffPost. "There are a lot of people who, when this is over, are going to have nothing. They will have lost their house, they will have used all their pension money."
Many Americans seem to be losing hope. Only 16 percent of respondents to the EBRI survey expressed confidence in their ability to retire comfortably, the second lowest point in the 20-year history of the survey.
Marguerite DiGaetano, 58, says she is confident that after two years of solid unemployment, despite having worked her whole life, she will never be able to retire.
"I think the person who invents the cubicle where you can discreetly hang your walker where it doesn't trip anybody, that person will be very popular with the baby boomers," she said. "Who's gonna be able to retire at 65? That's only seven years away. Not me. I'll be working until I die."
Arthur Delaney contributed to this report
Related
Popular in the Community