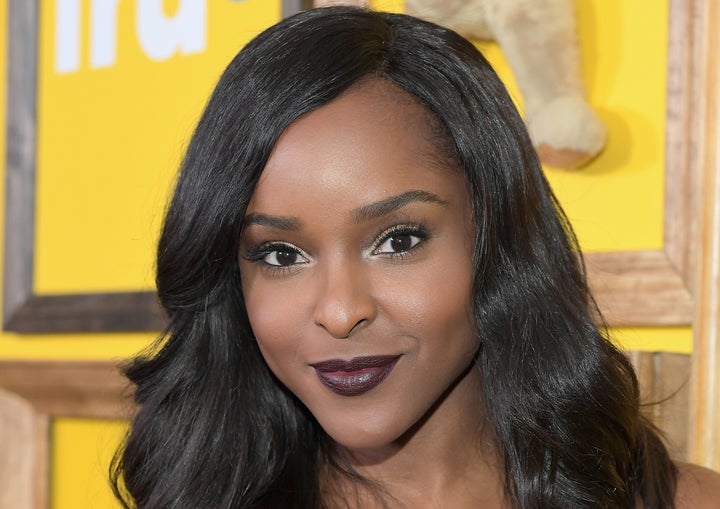 Netflix's hit "Dear White People" is one of those special shows where during any given scene, someone watching is likely going, "oh s**t, that's me." For black women who've watched 'DWP,' one of those moments came during an intimate moment with two of the show's leading characters, Coco and Troy.
As the two engage in some morning foreplay, Coco (Antoinette Robertson), who struggles with insecurities as she feels constantly overlooked by men, scurries under the sheets to hide from Troy (Brandon Bell) after he accidentally takes off her wig.
But whether you've ever rocked a lace-front or not, the vulnerability and self-consciousness expressed in the scene are all-too-familiar for many black women who've experienced bearing their natural crown for the first time. 
Robertson spoke with HuffPost about the black hair complex and explained why wearing a weave doesn't equate to a lack of wokeness. 
"You saw [the wig] become not something she did for herself, but something she did for his attention because she thought the women who were the objects of his desire looked like that," Robertson said of her character. 
In the scene, it's clear that Coco, who regularly wears a weave in the show and is intent on maintaining Troy's attention, doesn't think she'll still appeal to him without some form of hair extensions. Everything about the scene represents a complicated and understated tension within the black community that extends well-beyond the set of "DWP."
Coco's inability to see that she's stunning without a wig or weave speaks to an insecurity that's unique to black women: our fear that our natural hair is a reduction of our beauty. This fear is endlessly perpetuated by a variation of media outlets and, sometimes, ourselves.
"When you grow up in a world where you're given images of beauty and you don't look like that, what does that do to someone's self esteem?" Robertson said. "What does that do to black girls who are now subsequently black women in a world that places so much emphasis on a Euro-centric idea of beauty?"
Indeed, a 2014 article from The Salad Bowl points out that a quick Google search for "hottest women" yields endless pages almost exclusively filled with white women. (Of course, a Google search this year yields nearly identical results.) Furthermore, a Men's Health magazine ranking of the "100 Hottest Women of 2015" includes only six black women (Janelle Monae was the darkest skinned woman on the list to boot). 
But outside of the European beauty standards constantly enforced by news media, Robertson believes music videos could do better too. Although she commended Kendrick Lamar's noteworthy attempt at celebrating natural hair in his March video for "Humble" and said she's noticed people "starting to veer towards authenticity," she knows the industry still has its issues. 
"How often do you see a black girl with natural kinky hair running around and just being bold and beautiful?" Robertson asked of today's music videos.
In 2009, rapper Wale released a controversial music video for his song, "Pretty Girls" in which there was a palpable absence of women who wouldn't pass the paper bag test. While Wale later professed a love for darker-skinned women, the statement didn't detract from the fact that they were excluded from the video.
While the rejection of darker-skinned women's beauty is troubling in its own right, Robertson said what bothers her most is the root of it. 
"All this stuff comes from slavery," she said. "The divisive tactics of putting people who are lighter-skinned with a softer curl in the house and putting people who are darker-skinned with kinkier hair out in the fields created something in our community that is still there. Whether people notice it or not, it is there."
And as today's women reap the consequences of these centuries-old practices, Robertson said the longer we wait to shed light on the beauty of black women as they are, the harder it will be for today's young girls to love themselves in the future.
"It's a lot easier to empower little girls than it is to heal broken women," she said. "You have to grow into the understanding that you're beautiful regardless of how your hair looks. But more so with the understanding that this is how you were naturally made."
"I understand why [black women and girls] wouldn't wear their natural hair, I get it," she continued. "You are in a world where people are [asking] you: 'Why you want to wear you hair nappy?'"
But Robertson said the limited notions of beauty ideals don't necessarily affect all black women and that wearing weave isn't always done out of a need to succumb to European beauty standards. 
"I make a choice to wear my hair straight sometimes," she said. "I [also] make a choice to wear my hair kinky and big and in an afro because I think variety is the spice of life and women should have a choice."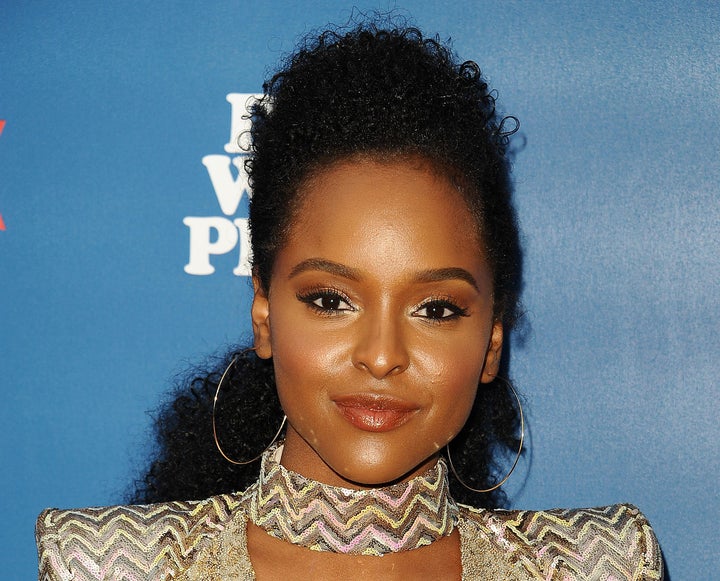 "So many stipulations are placed on black women for blackness," Robertson said. "Why can't I be woke and wear weave if I want to?"
"A weave is a protective style, let's be very clear," she asserts. "I'm not going to run a hot comb or a flat iron [over my hair] every time it needs to be straight ― are you kidding me? What if my edges are burned up and they look crazy and I want them to grow out? Like, can I have a weave?"
While Robertson likes to sport the pressed look every now and again, she said she's often rocking a fro and prefers it be Chaka Khan-like.
In the meantime, she hopes black girls can learn to love themselves as they are. 
"You don't need to pull your hair into a tight little bulb and make sure your edges are slicked, slicked down," she said. "You don't need to desire those things anymore. You are perfectly made the way that you are."
REAL LIFE. REAL NEWS. REAL VOICES.
Help us tell more of the stories that matter from voices that too often remain unheard.
BEFORE YOU GO
PHOTO GALLERY
Black Hair Icons Over The Years