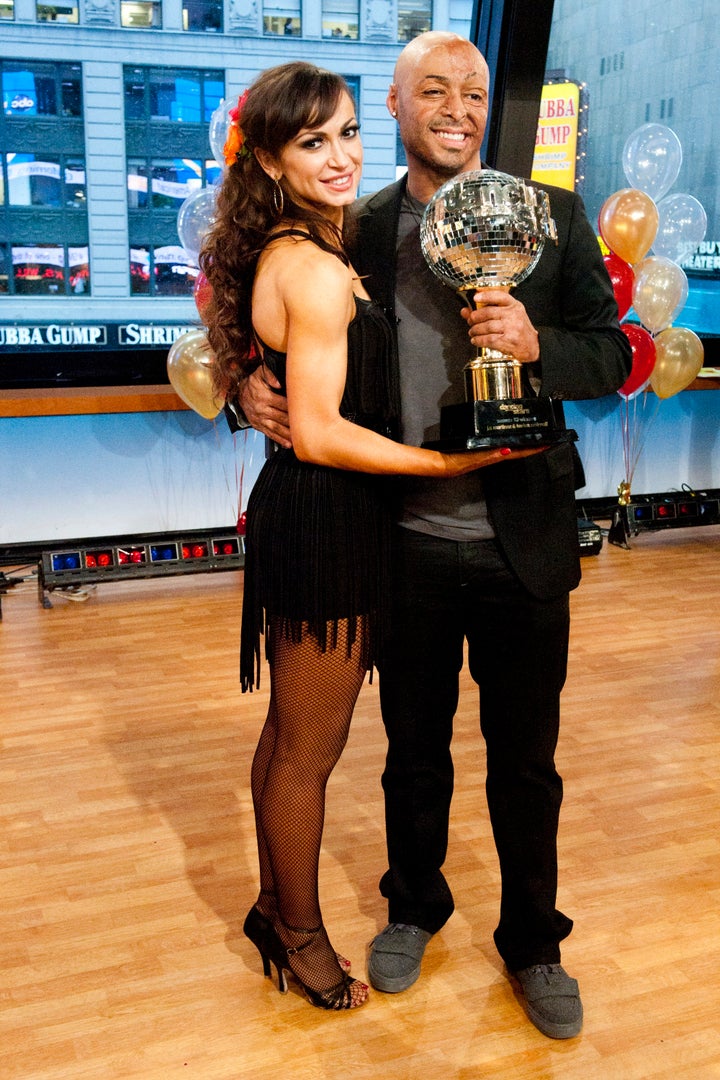 As Iraq War veteran J.R. Martinez hoisted the "Dancing With The Stars" Mirror Ball on Tuesday, countless injured warriors and burn victims walked away with the inspiration to carry on.
"I think J.R. has made an incredibly bold statement to the world, and especially to wounded warriors, that no matter what happens, you can overcome it," military psychologist Tony Franklin told the Leaf Chronicle.
Martinez had every excuse to shy away from the spotlight and just give up hope.
The veteran told the Houston Chronicle that he would cry and yell, "Why are you doing this to me? I don't even know you!" when the hospital staff scrubbed dead skin off his body.
Despite the agony and his disfigurement, Martinez decided to show burn victims that they can proudly bear their scars.
"He would visit other soldiers, other patients. He wasn't afraid to talk about what happened," Maj. David Admire, an occupational therapist at Blanchfield Army Community Hospital told the Leaf Chronicle. "He wasn't afraid to show his face, which was huge."
Now that Martinez has taken to primetime television, he's been able to inspire victims beyond the military community.
One such victim, Andrea Gardner, told KMBC that Martinez played a heavy hand in helping her to move on from her accident.
Just a few months after snapping her senior picture, Gardner was involved in a car crash and was trapped inside the burning vehicle for 18 minutes.
"[I] looked in the mirror for the first time and I bawled and cried," Gardner told the news outlet. "I had no ears."
But after meeting Martinez and seeing how far he's come, the Shawnee, Kansas resident said she feels motivated to move forward.
Popular in the Community