Dwyane Wade recently addressed last month's uproar over Gabrielle Union's comments about how they divvy up their household expenses as a married couple.
During an appearance on Monday's episode of the weekly podcast "Club Shay Shay," Wade told host and former NFL player Shannon Sharpe that people misunderstood his wife when she told Bloomberg last month that the couple splits "everything 50/50."
"Everybody thinks 50/50, they think, 'Hey, if he's getting a sandwich, you gotta put 50% on that,'" Wade said before saying, "That's not how it works."
He explained that both he and Union separately provide financial help to their own family members but that when it comes to their household expenses, they both equally contribute.
The retired NBA star then described a tense exchange he once had with Union several years ago when they lived in Miami, in which he referenced their home at the time as "my house that I paid for."
"My wife looked at me, she was like, 'You will never say that to me again when it's something that we share,'" he recalled. "My wife is like, 'When we move to LA, I got half on it.' You will never say, 'my house' again.'"
Wade said that he purchased their current home with Union, who he referred to as a "boss and independent woman." He explained that while he could financially provide for their family with just his financial contributions, Union is often eager to contribute to any big purchases or vacations to enhance what they have.
"We decided that certain pieces of our life, we would share in it," he said.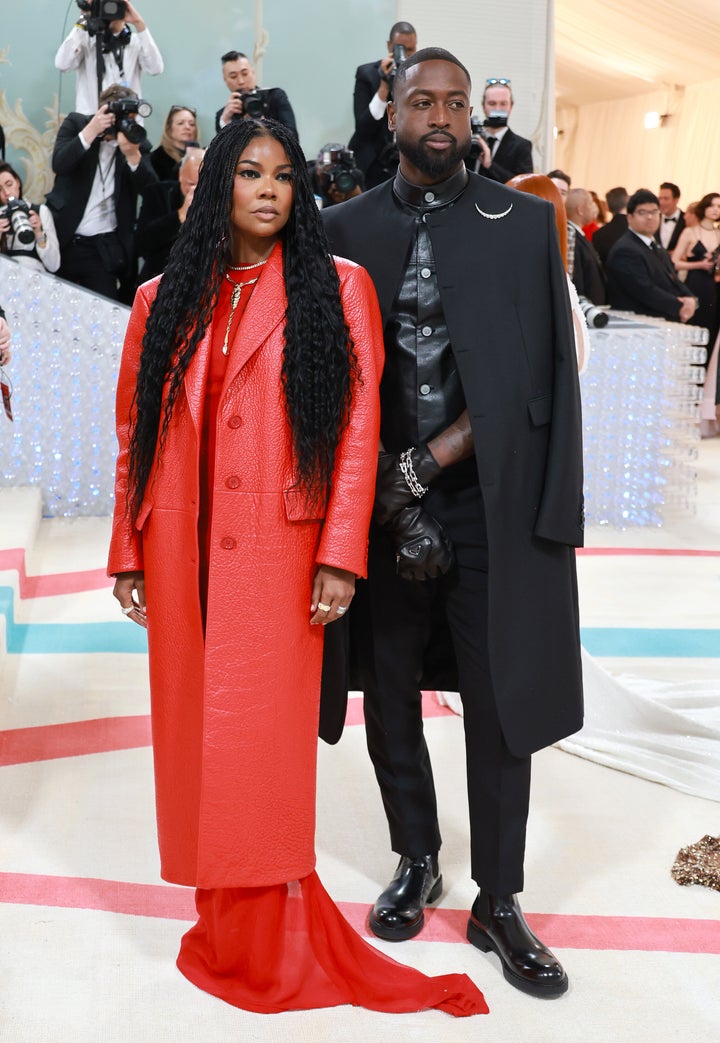 "It's weird to say I'm head of household because, in this household, we split everything 50/50," she said before, noting that she and Wade each financially support their family members.
But Union, an actor/producer/entrepreneur, has appeared unbothered by the criticism.
She posted a playful video on Instagram shortly after making headlines for her comments that showed her sharing a kiss with Wade.
"I love when he matches my energy," she captioned the post, "50/50 over here."
Support HuffPost
The Stakes Have Never Been Higher
Popular in the Community