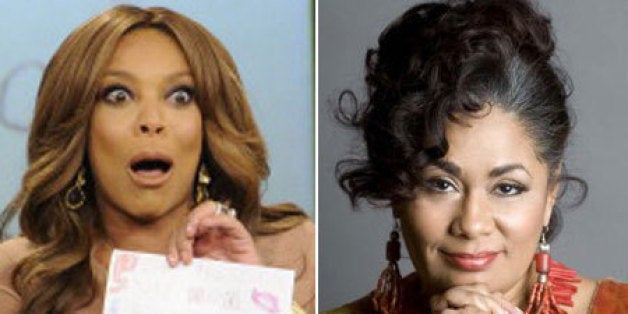 Wendy Williams remembers at least one thing differently from her old boss at a Washington, D.C. radio station.
Today, Williams is known as one of New York City's premiere media personalities. "The Wendy Williams Show," now in its fifth year on the air, is a top-rated and nationally syndicated program. Last year, "Wendy Williams" outpaced its competitors by recording a 47 percent ratings increase during the month of February.
"When I got back to D.C. after the job offer, I typed up my letter of resignation, giving WOL two weeks' notice. I gave it to my boss at the time, [station program director] Dyana Williams," Wendy wrote in her memoir. "That was the proper and professional way, I thought, to handle it. Dyana Williams told me, 'Don't bother with the two weeks' notice.'"
Wendy's account continued:
She basically told me to get the f**k out right then. She was very nasty and I was a little hurt. I had been a consummate professional my entire time in D.C. I never missed a shift and I represented the station well (as far as they knew). The way Dyana Williams handled that situation was very typical of the business, sad to say.
But in an interview with The Huffington Post this week, Dyana Williams (no relation to Wendy) said her recollection isn't the same.
"Just last week someone had said to me, 'Oh, Wendy Williams is talking about you again in Uptown magazine,'" Dyana told HuffPost, referring to a profile of Wendy in Uptown's April/May issue. "I was like, 'What?' It is not true, I did not fire her! I left the station before she did [...] And I looked forward to correcting that, because yes, she wrote about it in her autobiography and it came up recently in the Uptown cover story."
"I didn't fire Wendy," she continued. "In fact, I distinctly remember a meeting with her where I was giving her a critique and I said, 'You're talented, you have a bright future ahead of you. You just check your attitude.' That's what I said to her. I never said, 'You're fired' [...] I never fired anybody."
"When [Radio One founder Cathy] Hughes bought her very first FM station, just prior to me moving to D.C., she fired the program director for the AM station, which is where Wendy was, and I wound up having to be the boss of WOL," Dyana recalled to HuffPost. "So that's how I inherited Wendy."
Although their accounts differ of what really happened, Dyana went on to profess her admiration for Wendy's career trajectory.
"I'm telling you, the woman was talented then," Dyana told HuffPost. "I'm very proud of her despite the fact that she has a misinterpreted reality fact about me and her, and our history. So yeah, no, I did not fire Wendy Williams. I'm a huge Wendy Williams admirer."
A spokesman for Wendy Williams, when told of Dyana's remarks, said that Wendy had no further comment on the matter.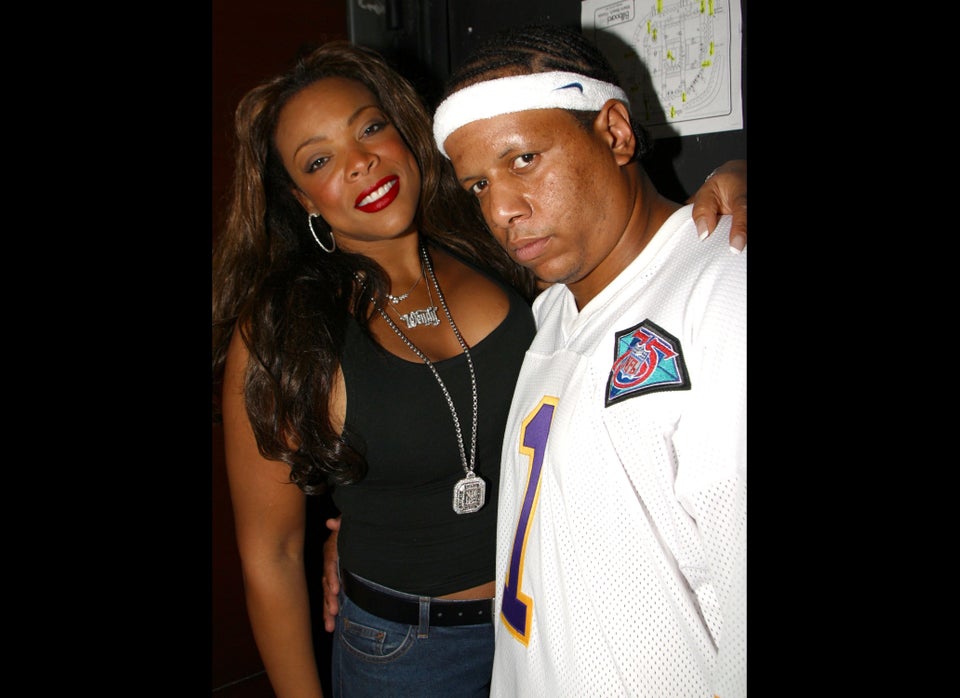 Wendy Williams' Wig Evolution