If you're on the hunt for a creative way to dye Easter eggs with items you have lying around your home, then you've got to try this decorating hack.
The oh-so-clever folks over at Mom.me show us in the video above how to decorate Easter eggs with nail polish. Using pastel-colored shades, you can create trippy designs that both kids and grown-ups will love. All you'll need is hard-boiled eggs, a few bottles of nail polish and plastic cups filled with water.
Start by pouring any combination of nail polishes into a cup and slowly stir together into a swirl. Dip one end of the egg in the water for a few seconds, then flip over and repeat on the opposite side. And voila: you've dyed Easter eggs with nail polish.
Before You Go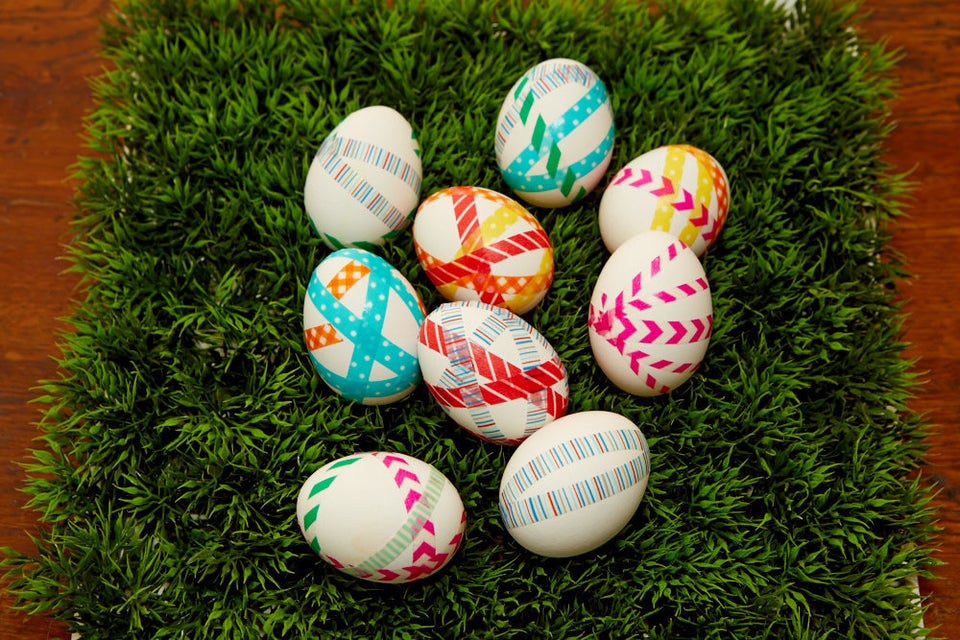 Egg Decorating Tips