This was not the case, however, at Dyett High School in Chicago's Bronzeville neighborhood on the South Side. There, only 12 students -- all seniors -- showed up for classes at the school, which is slated to complete its four-year "phaseout" process and close by the end of the 2014-2015 academic year.
Chicago Public Schools voted in 2012 to eventually close Dyett due to low academic performance. The school stopped accepting freshman students but allowed current students to continue there if they wished to do so. At the end of the 2014 term, 25 Dyett juniors transferred to other schools, leaving behind only the dozen who will graduate in 2015, according to NBC Chicago. Others may still transfer before the year's end.
In the meantime, Dyett's staff of three teachers and one principal continue to offer classes to the remaining students. Certain courses -- such as art, gym and music -- are taught online.
On Tuesday, Chicago Teachers Union President Karen Lewis, who may mount a challenge against the city's incumbent Mayor Rahm Emanuel, was on hand outside Dyett to greet the remaining students. Lewis told ABC Chicago the school "has been, unfortunately, sabotaged."
Before You Go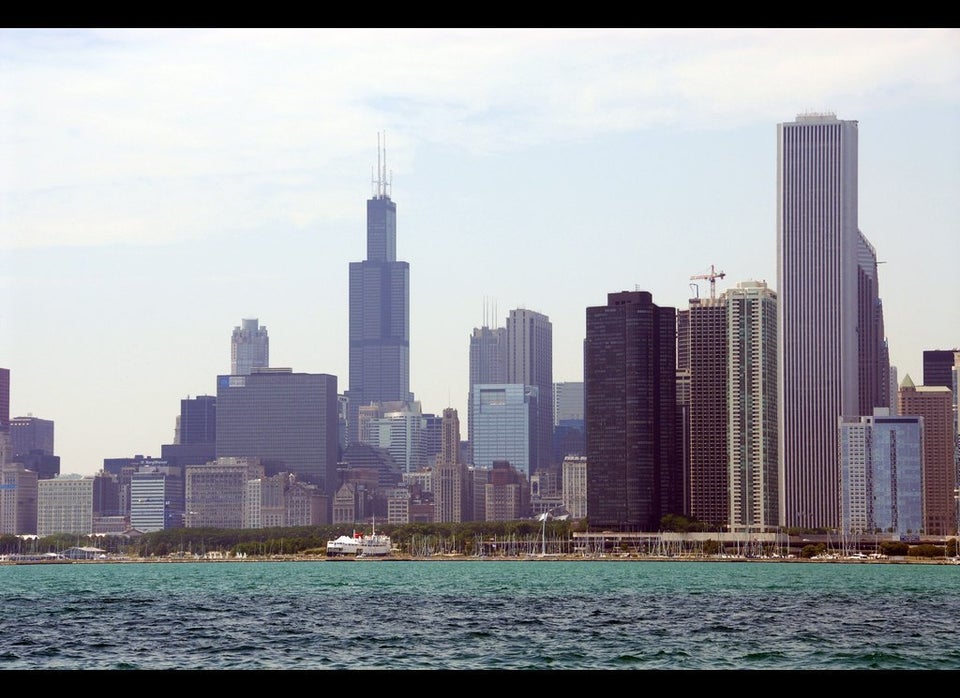 A History Of Chicago "Firsts"
Popular in the Community