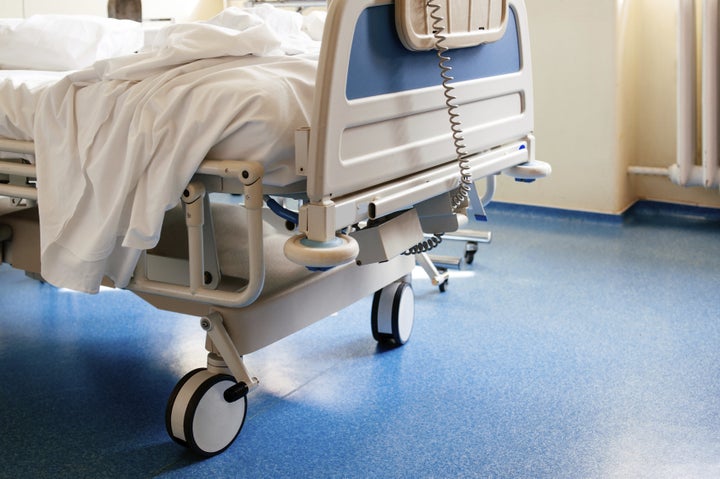 Research Study enrolling Patients with Early-Stage Alzheimer's. Help now.
But is dying at home really best for everyone?
From the patient's perspective, this makes sense. Who wouldn't want to die in their own bed instead of hooked up to machines in the intensive care unit?
But it would be a mistake to see this trend as entirely benevolent. Instead, social policies and financial concerns are pushing dying people to seek death at home without regard for the toll that takes on family caregivers.
Money is the reason why.
End-of-life care is a big-ticket item. Almost 30 percent of Medicare's annual budget is spent on individuals in the last 12 months of their lives. The place of death has a considerable impact on those costs. Dying at home is much cheaper than dying in a hospital or nursing home.
If someone wanted to trim Medicare costs, one of the easiest ways would be to push the benefits of dying "off-site" ― at home or in a hospice setting. And that's precisely what Medicare has done. The recent palliative care movement in the U.S. has been fueled largely by Medicare's support and funding. When Congress approved the Medicare hospice benefit in 1983, the number of hospice admissions immediately increased. Because the benefit emphasizes home care, many hospice services built around an inpatient model changed the way they operated so they could qualify for reimbursement. As of 2014, almost 60 percent of patients in hospice were receiving that care ― and dying ― in their own homes.
But patients weren't the only people affected by this shift. To qualify for Medicare-supported hospice, a doctor must certify that the patient has a terminal diagnosis that is expected to claim their life within six months, and that the patient is willing to receive only palliative care going forward. And patients who want to die in their own homes may need to secure a full-time primary caregiver in order for that to happen.
That last bears repeating: To die at home, the patient will need a full-time primary caregiver.
Family caregivers bear the brunt.
An earlier Stanford University study reported that 40 percent of family caregivers for Alzheimer's patients ― whose responsibility can last 10 to 15 years ― die from stress-related disorders before the person in their care does. Family caregivers provide about $500 billion in unpaid services, the Rand Corp. estimates, and spend on average 253 hours a month looking after the elderly. That's about a 60-hour-a-week job.
Now, with 10,000 Americans turning 65 every day, the burden of shepherding a loved one through death is landing on the shoulders of even more family caregivers.
Atlanta journalist Joy Johnston speaks from first-hand experience of taking care of her dying mother at home two years ago. Johnston said she had never so much as seen a pet die before she sat at her mother's bedside for more than a month in 2015.
"Dying at home may be awesome for the dying. It's hard to say, since none have bothered to fill out a customer satisfaction survey from the other side," she wrote on the Caregiver Space website. "For family caregivers, the home hospice experience is not always as rosy as it is portrayed. It can be a gut-wrenching, soul-draining nightmare that no amount of therapy will ever be able to rectify."
Her mother, 75 and diagnosed with metastasized colon cancer, was a widow living alone in New Mexico. She had outlived friends and family and had just one child, Johnston, who came to care for her mom and honor her wishes to die at home. Johnston was supported by a hospice service that sent over an aide every other day for an hour, weekdays only.
"They took my mother's vitals and ran down a checklist of questions," Johnston, 42, told HuffPost. "I knew it was a checklist because they read from it each time ― and the last question was always directed at me. They would always ask me how I was doing."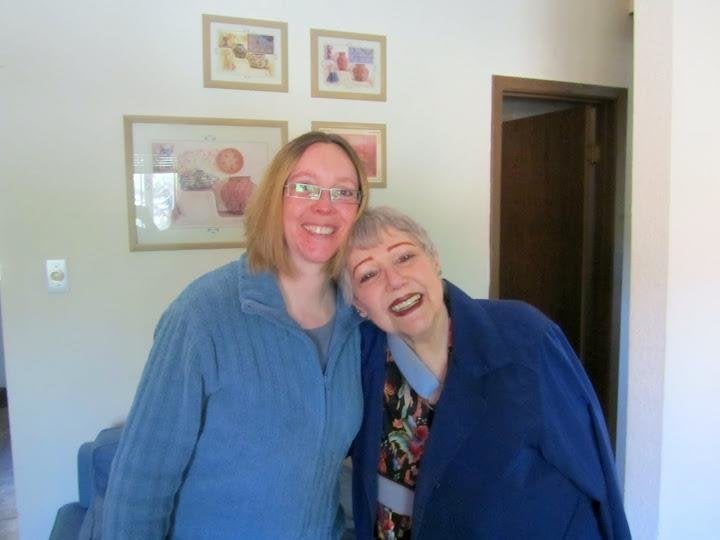 She was not doing well. Johnston was changing her mom's colostomy bag, bathing her mother's frail body, changing bedding and checking for bed sores, preparing food and feeding her mom, monitoring her pain levels and comforting her. Alone.
Over the course of a month, her mother grew progressively worse. "I [had] listened to her death rattle all night," Johnston said, describing her mother's last morning. "I sat with her, held her hand. ... She took a few ragged breaths and her mouth froze, half-open."
"I was there alone. I felt so alone. I called hospice. ... They had said to call them and they would come over. But they were having a goodbye party for a co-worker so nobody got there for more than an hour," Johnston said. She remembers standing by the window waiting for someone to come.
"It was terrible," she said. "All of it."
"Dying at home as some beautiful closure? ... It's just a fairy tale."
Loving mom isn't enough.
Of course not all see it that way. Despite the difficulties, many caregivers HuffPost spoke to said they intended to walk the last mile with their loved ones.
And from the perspective of someone who studies these things, J. Russell Hoverman said, "A good death is the end of a life but also closure for a family, an event made difficult by hospitalization, especially deaths in the ICU."
The Austin, Texas, oncologist noted that data indicate dying at home is more satisfying and comfortable for the patient ― as long as proper pain management is in place. But that is "not to discount the stress involved in home caregiving for the caregivers," he said.
Family members should not be left alone to handle the situation. High-quality hospice care "with perhaps supplemental sitters" is critical, Hoverman said.
The rising numbers of Americans struggling to care for their dying loved ones, he said, may be more "a reflection of the perverse incentives in our society and dispersion of families" than it is the best choice for anybody.
CORRECTION: This article previously misstated that a full-time primary caregiver was a prerequisite to qualify for the Medicare hospice benefit.
Related