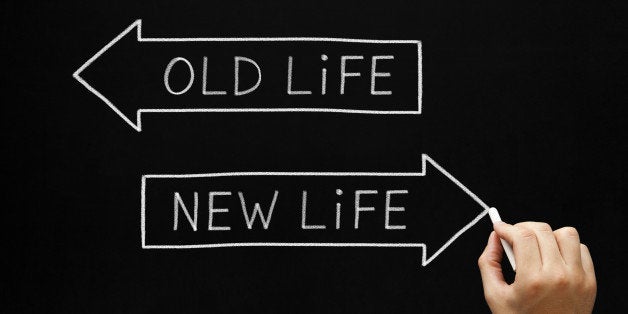 One of the great unspoken fears in the aging white community that is the shrinking part of Ferguson is the fear of death. Not simply physical death but the death that comes in stages as a way of seeing the world falls away. It is not unique to white people. It is certainly more pronounced in the elderly than in the young. Still, if Michael Brown's killing and the responses that followed are still fresh for many of the white and aging out people in the community, the raw and visceral presence is fear. In the early days after August 9th white people said things like, "This is not the Ferguson we live in," or "What do they (the protesters) want?" or "Why are people looting?" Some are still saying these things but have now added "The Justice Department report was biased," and "See there was no 'hands up don't shoot.'" The tone is sometimes angry and defiant, but what drives it is fear. These are the limits of white sight.
After going through the various moments that mark Holy Week, I get it. I think about some of the disciples. You think you are on the right path, you give up things to follow this path and then in a chaotic series of events your solid ground has convulsed and you are afraid, very afraid, that you too are going end up in a situation beyond your control. And you know you have failed. The disciples felt it. They had not yet made it to Resurrection time.
Context is always important. Here is mine: I work with a somewhat fluid congregation whose space, place and spirit exists in this uncomfortable Resurrection time. In one sense we are a dying white congregation with shrinking attendance, fewer people to serve on committees, nostalgic sentiments and the kind of sadness that comes when once active members are no longer around. In another sense, we are vital in our impact in the community sharing space, music, food and connections with people from Ferguson and beyond of various ages, races and socioeconomic levels. Some, and these include some of our longer term members have gone through the death and Resurrection enough that they trust that we are experiencing new life. I hope and pray that they become beacons. Others are afraid that we have lost our way, or that things are only going to get worse, or that in yet another area of their lives they are losing control. My prayers for them are harder. I can't pray for their comfort because it is usually the uncomfortable that brings conversion, so I pray that I keep working on my own stuff and trust that they are working on theirs and that all of us will learn more about living the Resurrection. I am not complaining, but I am saying that living the Resurrection is not easier if you are ordained. And I am saying that many white people in our community have a ways to go.
As priest of the parish I am many things to many people. For some I am an encourager and a facilitator. For others I am an expert and guide. For some I am more evidence that clergy, may be more than others are a disappointment or worse. In my own sense of things, I am a white man who shared their dreams, heard the same promises, had the same hopes for the church and can only look forward, with what I hope is the hope of the Resurrection.
In the world I inhabit as a teacher and consultant, there are various descriptions of these transitional times. My favorite one is "the Groan Zone." It describes the time when you can no longer operate with the old ways and you have not yet completely found the rhythms and patterns of the new. In the case of the Jesus story, he has awakened the new in his Resurrection. In the case of those of us who follow him, we need Pentecost to fully energize and animate our living the Resurrection. He did not get there without dying. I am afraid the same thing it true for me and other people in the congregation and the community, too. We look back or we look forward, but we really are too afraid to look clearly at the now. No longer at the Crucifixion and not yet at Pentecost. We are in the Groan Zone.
To live as a dying church in a Resurrection time means getting to freedom from fear and death the same way Jesus did. We have to live it. Like other things about living with the limits of white sight, the dying part is not the end but just the beginning. The end of a dying church is a found in living a Resurrection life. Shane Claiborne puts it this way:
"For even if the whole world believed in resurrection, little would change until we began to practice it. We can believe in CPR, but people will remain dead until someone breathes new life into them. And we can tell the world that there is life after death, but the world really seems to be wondering if there is life before death."
Some days I wish I knew an easier way to continue to move into and through this strange white twilight.
On more and more other days, I am grateful that there in new life before ultimate death, that there is Resurrection living.
Calling all HuffPost superfans!
Sign up for membership to become a founding member and help shape HuffPost's next chapter