A former forest ranger at the end of his life had one wish: to return to the outdoors.
Ed, a hospice patient at Evergreen Hospice in Kirkland, Washington, hadn't been outdoors in years because his terminal illness prevented him from traveling. After he told hospice chaplain Curt Huber that he wanted to go outside one last time, hospice staff connected with local firefighters to make sure it happened.
"When he was healthy, Ed had been a forest ranger, and at that time, he said, he had lived for the outdoors," a post on the hospice center's Facebook page reads.
According to the post, Ed got his wish in March, when a team of firefighters from the Snohomish County Fire District escorted him to the Meadowdale Beach Park, just north of Edmonds on the Puget Sound.
According to the hospice's Facebook page, Ed was elated by the sight and smell of the forest:
"Together, the group took Ed up and down the trails, bringing him the scents of the forest by touching the fragrant growth and bringing their hands close to Ed's face," the post reads.
An image of Ed's heartwarming journey to the forest was posted on Facebook June 9, and quickly spread online. It has been liked over 34,000 times.
Related
Before You Go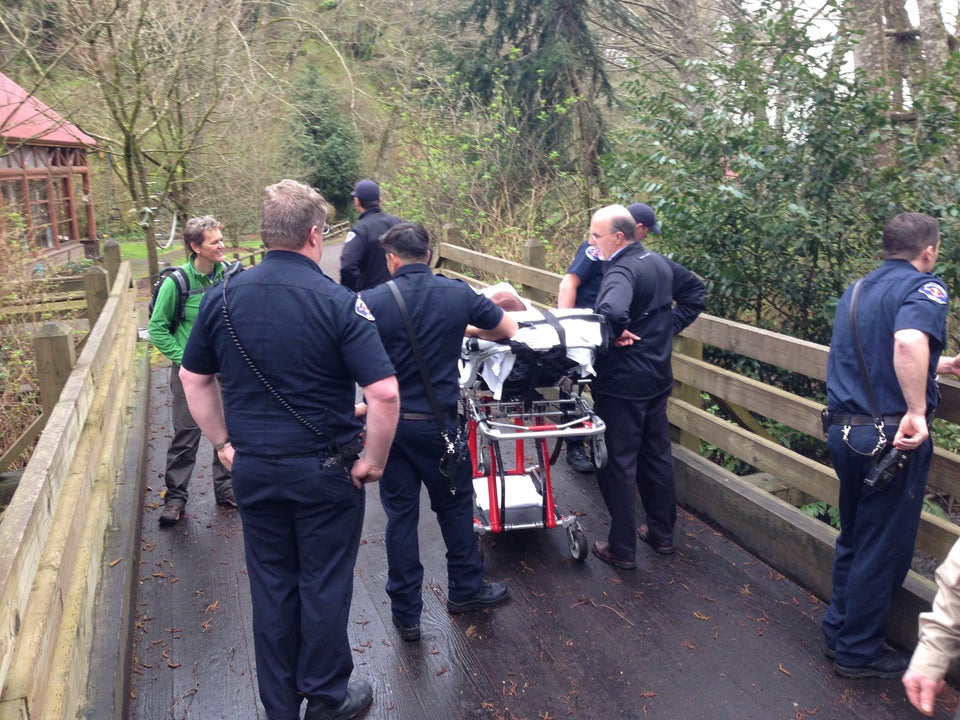 Man Taken One Last Time Into The Forest
Popular in the Community