This woman's final wish was fulfilled when she was given one last chance to see an old friend.
Sheila Marsh, 77, from Wigan, Lancashire in England, was a lifelong horse lover who had been battling cancer, and was hospitalized without much time to live, the Manchester Evening News reported. Before she died, she asked to see her beloved horse Bronwen, one last time. Bronwen was brought to the Wigan Royal Infirmary's parking lot, and Marsh was wheeled out to the pet in her hospital bed for the pair's final moment together. Marsh died just hours after the emotional goodbye.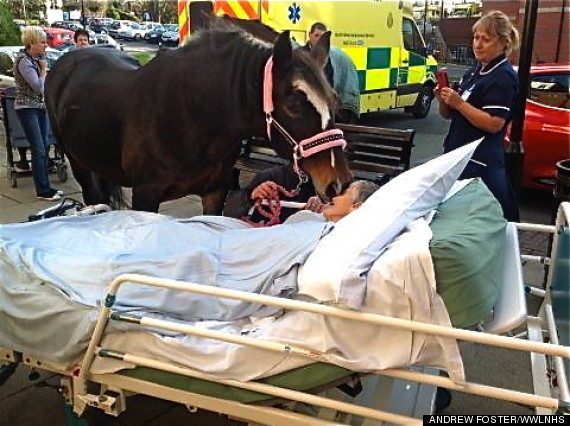 "She had a really special relationship with Bronwen," Marsh's daughter, Tina, told Wigan Today. "She had her for about 18 or 19 years from Bronwen being 7. It was so touching for us all, it meant a lot to us."
Though she was weak, Marsh mustered up the strength to speak to her treasured pet.
"It took a lot for mum to talk on her last day but clearly called Bronwen's name and asked for a kiss," Tina told Wigan Today.
The horse also acknowledged its owner, as the two shared a moving farewell.
"The horse bent down tenderly and kissed her on the cheek as they said their last goodbyes," nurse Gail Taylor told the Manchester Evening News.
The 77-year-old, an owner of many pets, had made her wish known to the hospital's staff after she saw her dogs for the last time the weekend before, BBC News reported. The staff organized the interaction with the help of the Wrightington, Wigan and Leigh NHS Foundation Trust. After seeing the deep connection Marsh had with her horse, the hospital staff said they were honored to have arranged such a meeting.
"I am really pleased to have been able to facilitate the visit from Mrs Marsh's horse," Pauline Law, director of nursing told the Evening News. "This was obviously extremely important to her and her family and we feel privileged to have been able to provide this support at this crucial stage of her care."
While the moment was a beautiful one for Marsh and those around her, her daughter says that the pet lover wasn't the only one who found comfort from seeing her animals for the last time.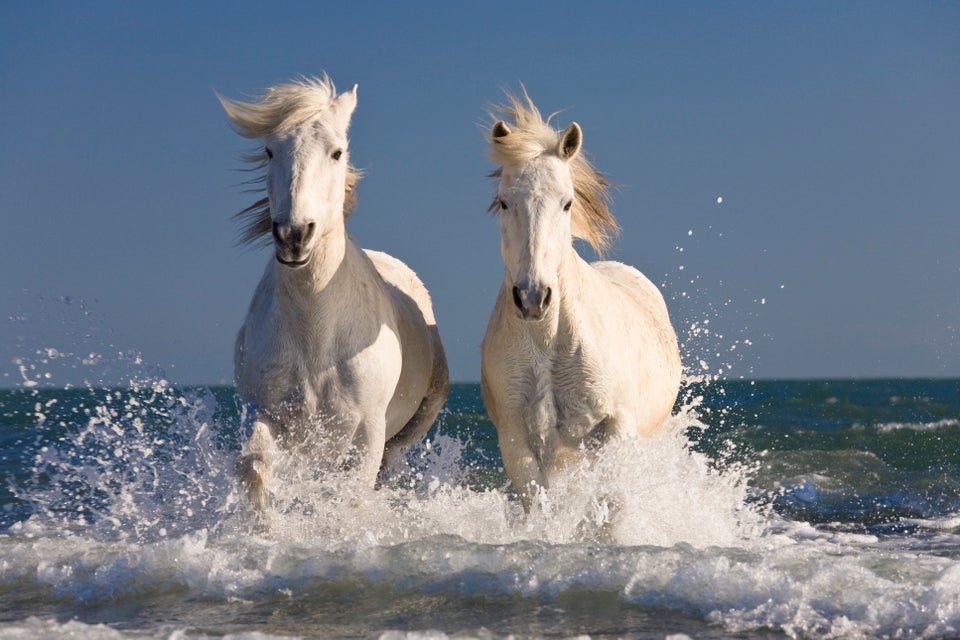 Horses: Aren't They Just Amazing?
Popular in the Community