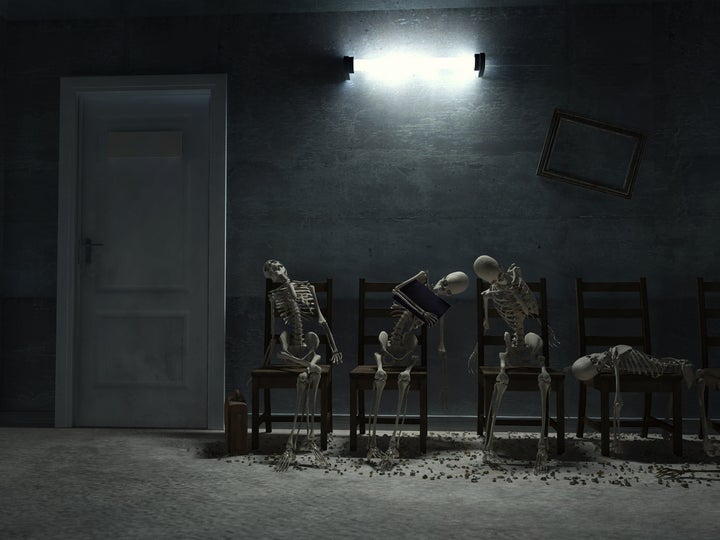 Do you know that feeling you get when you are sitting at your doctor's office waiting to be seen and it's 15 minutes past your scheduled appointment time and nobody has even checked in with you?
Do you know that feeling you get when you're experiencing tremendous dental pain but are told "Sorry, the next available appointment isn't until two weeks away"?
Do you know that feeling you get when you are on hold with your doctor's office waiting to get a prescription called into the pharmacy and it feels like somebody must have forgotten you were on hold?
Well, if you take that feeling and multiply it exponentially, you will get a tiny glimpse of what countless individuals and families experience every day when trying to access addiction treatment services in America. Extraordinarily long wait times, an utter lack of engagement while waiting, poor customer service and a complete lack of communication often meet people at the entry point of attempting to receive treatment services. While there are many good addiction treatment providers who understand the importance of a warm and welcoming environment, there are far too many who do not – and then some who even go on to blame the individual seeking care for "not wanting it bad enough" when they don't "stick out" the horrendous conditions in which they wait.
Our public behavioral health service systems are intended to serve the most vulnerable citizens of this country. The individuals and families seeking addiction treatment who are uninsured, under-insured or receiving Medicaid (i.e. welfare; medical assistance) insurance are typically those with the least amount of resources and the most complex of needs. While one would imagine that the treatment providers serving our most vulnerable citizens would deliver services in a manner that actively engages people into treatment, sadly this is often not the case. If you ask any individual or family who has attempted to access addiction treatment services in a public behavioral health system anywhere in this country, you are nearly guaranteed to hear some of the following experiences:
"I waited for three hours on a hard plastic chair before anybody came out to talk to me."
"I was experiencing terrible withdrawal symptoms but was unable to receive any medical treatment until after I was admitted which was 11 hours after I first arrived."
"Nobody even communicated with me or told me how long I'd (or my loved one) would have to wait."
"I waited all day without being seen and then was told to come back the next day because the intake staff were done for the day."
You know that feeling you get when you still haven't been seen by your doctor and it's 15 minutes past your appointment time? Well, yeah, multiply that exponentially and you'll get a glimpse of what many individuals and their families experience when attempting to access addiction treatment services. At a time of crisis and often a personal and family low point, we are expecting people to weather the type of service delivery that in no other healthcare or customer service venue would even the best of us be able to tolerate. Is it that we think people who struggle with addiction challenges don't deserve better? Is it that we think people who struggle with addiction challenges aren't important enough to be treated with human decency and respect? Is it that we don't care how many people are literally dying trying to get into treatment?
There are many strategies behavioral health system leaders and addiction treatment providers can employ to better engage people into treatment. Below are just some examples and available in the literature for all are plenty of others:
1) Provide peer support services in waiting rooms, allowing individuals and family members with lived experience of navigating the system and sustaining recovery to provide encouragement, information and hope
2) Provide the type of waiting room furniture that you would be comfortable with yourself or a loved one spending hours and hours sitting on
3) Splurge on being able to provide water, coffee and something to eat for people who often haven't eaten in days let alone the hours and hours they have been waiting
4) Ensure that regular communication is taking place and that staff are providing routine updates to individuals and families about wait times, next steps and what to expect in the process
5) Be prepared to serve people experiencing acute withdrawal symptoms and develop procedures that allow for the availability of medical care within a reasonable amount of time
6) Align federal, state and local funding and regulatory policies with a behavioral health system that can meet the demands of those it is there to serve
7) Do unto others as you would want done unto yourself
REAL LIFE. REAL NEWS. REAL VOICES.
Help us tell more of the stories that matter from voices that too often remain unheard.
BEFORE YOU GO