The death of a father and son who rolled down off a cliff in Israel this month reminded one journalist of the death of his father-in-law, and the death of his brother-in-law ten years later. They both fell off a cliff in Israel. This journalist describes his wife's reaction when she was told about her brother's death: "I saw her soul collapsing, I saw sadness spreading like a beast in all her capillaries." This is what he tells the family of the December fatalities: "Your life will never again be the same, but it is not true that you will never find a balm to your souls. You will know pain, but inside I know that you will also know comfort," (Hanoch Daum, Yediot Ahronot, 12.16.2016).
On Dec. 9, 2016, four girls and seven boys, classmates in the fifth grade, accompanied by their ten fathers and one mother, were taken on an annual field trip. They all were driven to the edge of a cliff above a stream (The Tseaelim Stream, in the Judea desert, near Masada).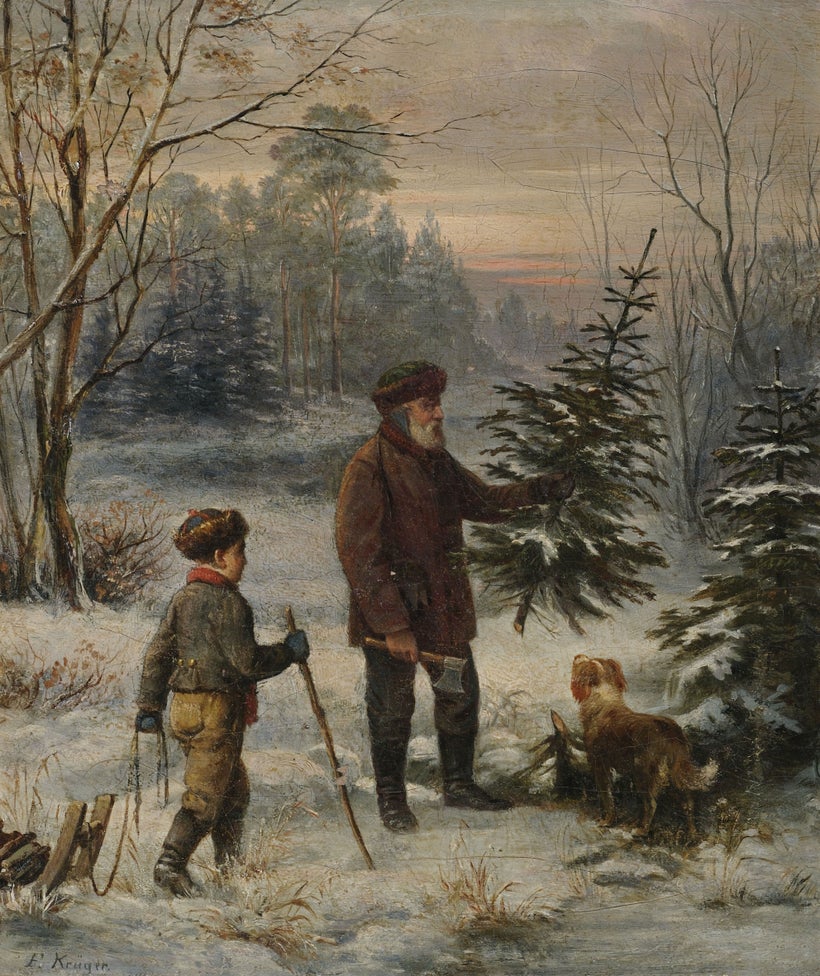 The plan was to descend from the cliff assisted by a ladder, pegs and rope. This is not considered a dangerous task. However, there are parents who admitted that it was scary for them to see the stream 300 feet below them.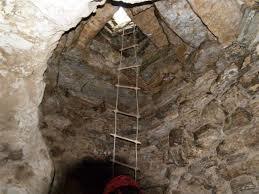 One of the fathers, Dr. Omri Nir, accompanied his son Illai. He was going down the ladder ahead of his son. At some points, parents heard Omri saying to Illai that he is a hero; Illai responded by saying that fear froze him. Suddenly, Illai lost his balance and fell. he slipped off the ladder, off of the pegs that are fixed to the climbing track.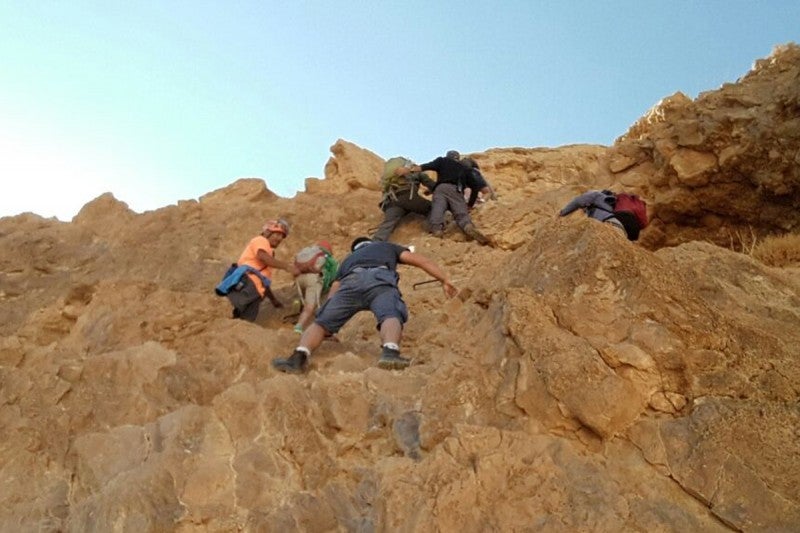 Illai's loving father immediately sprung to action, and wrapped himself around his son in order to cushion him, to protect him with his body from the fall and the bruising from the rocks. They kept rolling down the slope about 50-60 feet, which is like a free-fall from the fifth or the sixth floor. The father separated from his son, who remained in a safe place, and continued rolling down the cliff. When they stopped rolling, the son was alive and sobbing. His 50-year-old father died immediately at the end of the fall. The beautifully wrapped lunch by the mother, Shiri, was waiting in the car for Illai and Omri.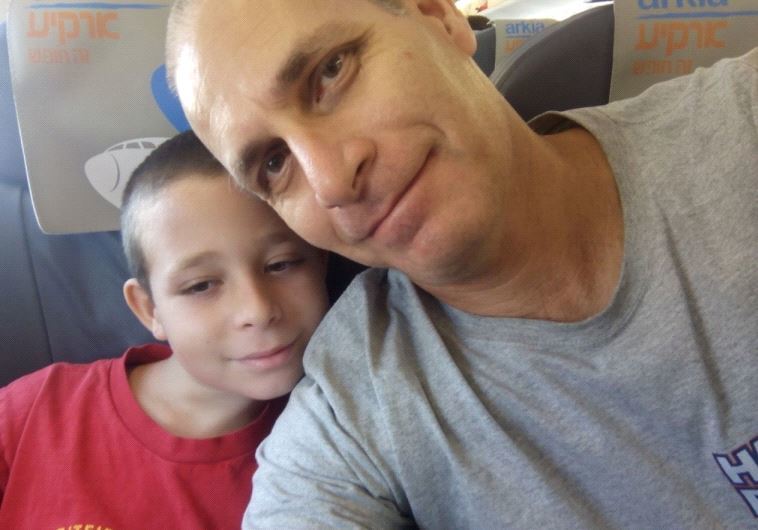 It was impossible to call for help; there was no cell phone reception.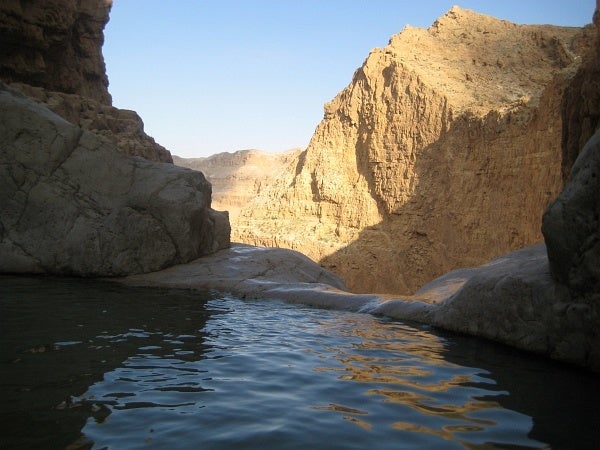 Israeli Bedouins, who were there and knew the area well, heard the cries and helped the parents to get to the top of a nearby hill, where they could call for help. The Bedouins helped in any way they could. At this point, a touching bond was created between the parents and the Bedouins, who later were recognized for their help.
Illai suffered head and organ injuries; he was taken to the hospital and died after two days. His organs were donated by his family.
The father, Dr. Omri Nir, was an academician who specialized in the Middle East, particularly Lebanon, and in terrorism. His wife, Dr. Shiri Nir, works for Harvard University, she reports and collects media stories on a daily basis about Israel and its culture. Shiri and Omri received also post-doctorate training at Harvard University. Illai is described as an intelligent, imaginative, musical, happy and sweet boy.
A parent may see his offspring dangerously "rolling down a slope", or going downhill. Nowadays, ordinarily this slope is metaphorical, not tangible. Nevertheless, it is just as dangerous. "Rolling down the slope" may be caused, for example, by physical or mental illness, injuries, unrequited love, use of foreign substances, anxiety, depression, hopelessness or joining a sect of extremists. The condition of the offspring may be the outcome of his bad choices, but he refuses to change course.
The parent may leave behind his wounded offspring, or do anything in his power to try to save him. He may want to "wrap himself around" his rolling-down-the-slope child, and protect him from the impact of the free fall and from the blows and the bruising by the "rocks". The parent is ready to do what it takes in order to save his child, to enfold and cushion him, to sacrifice his life, to protect him in every way possible, but to no avail. A man is not omnipotent. "…all the king's horses and all the king's men, Couldn't put Humpty together again." The decline may be quick and injurious, and the parent may keep trying one approach after another to stop the deterioration. The parent cannot help it. His love takes over his rational thinking, he wraps himself around the offspring and rolls down the steep slope with his offspring, who may not even notice him, and they both are crushed. Two, instead of one.
And often, the fall has nothing to do with anything that the offspring or his parents did. It was unforeseeable and unavoidable by them.
You may want to listen to Eric Clapton's and Will Jennings 2010 ballad "Tears in Heaven" (38,410,985 views) about Clapton's agony due to the death of his four-year-old son, Conor. Conor fell from the 53rd-floor of a building in New York and Clapton sung:
Calling all HuffPost superfans!
Sign up for membership to become a founding member and help shape HuffPost's next chapter
This post was published on the now-closed HuffPost Contributor platform. Contributors control their own work and posted freely to our site. If you need to flag this entry as abusive,
send us an email
.