Dylan Lipton-Lesser is eager to walk his new friend, a 9-month-old rescue dog named Frank.
Dylan, 2, and Frank, a Chihuahua-dachshund mix, met two weeks ago. They were introduced because they both have hydrocephalus, a condition where excessive fluid accumulates in the brain and sometimes causes the skull to expand, according to the National Institute of Neurological Disorders and Stroke.
Metz adopted Frank last August, thanks to the Richmond Animal League (RAL), the organization that had placed the puppy with a foster family after he suffered a seizure at 8 weeks old, putting him at risk for euthanasia, according to the Times-Dispatch.
"We really didn't hesitate [to adopt Frank] because we are fully aware of the condition," Metz told HuffPost. "We wanted the little guy to get a chance on life."
When Dylan's family found out about Frank through a friend, Lipton immediately reached out to Metz. On Feb. 8, the two boys met at the RAL.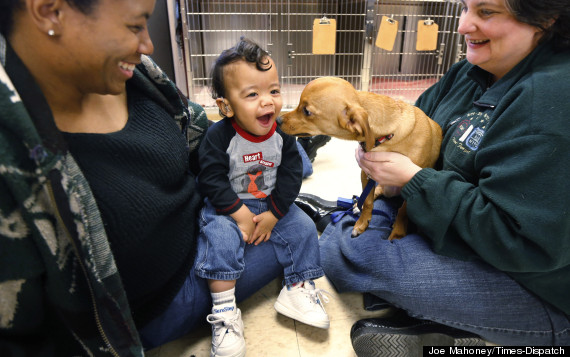 "It was a toddler and a puppy," Lipton told HuffPost. "And a whole lot of energy."
"It was an emotional moment," Metz added, "just knowing that Frank was able to make Dylan laugh and smile."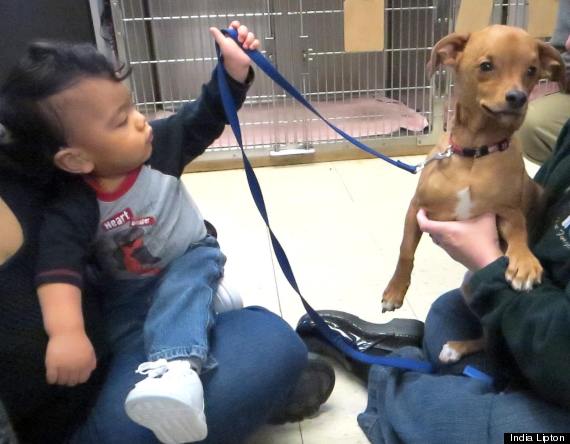 Frank is now in basic training to become a therapy dog, Metz told HuffPost. He has a small Facebook following, but his family hopes he'll be able to help more children like Dylan. In the meantime, the two will continue to see each other as regularly as possible.
"To know a dog that has the same condition as Dylan, it'll be just amazing to see them grow up together," Lipton told The Huffington Post.
Related
Before You Go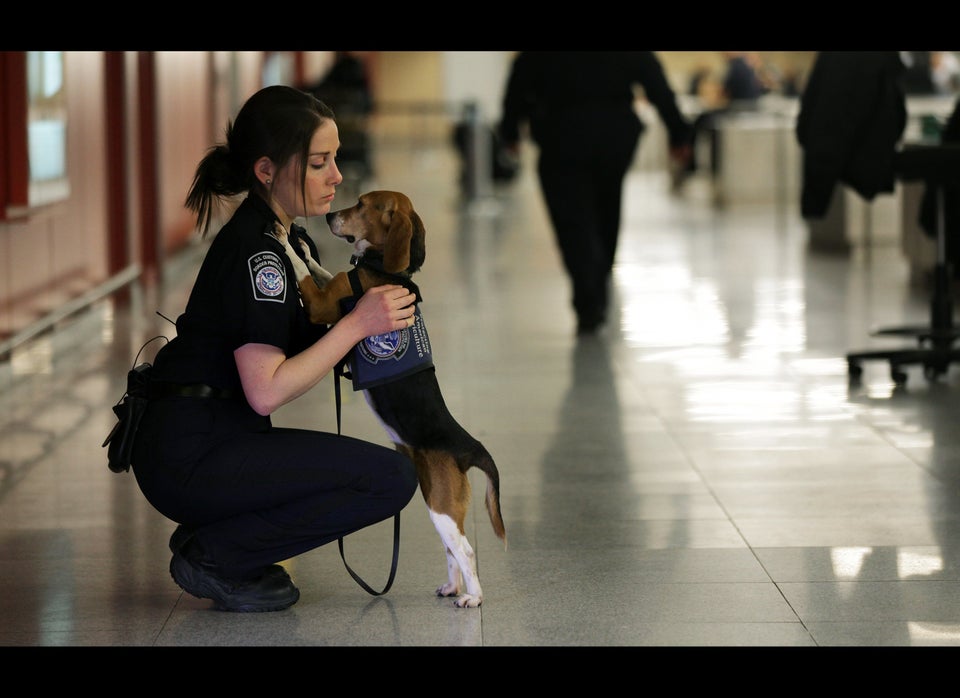 Animals Who Need Hugs