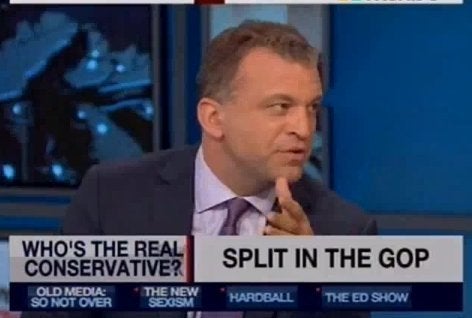 It may have come as a surprise to some of his viewers, but Dylan Ratigan said he sees himself as a conservative.
On his MSNBC show Monday, Ratigan was talking to a panel of guests about conservatism when he said, "I consider myself a conservative."
"Really?" asked a surprised Jonathan Capehart.
Ratigan went on: "You can do whatever you want, the social [issues] I could care less, but when it comes to actual structure..."
"But wouldn't that make you libertarian?" Capehart cut in.
"Libertarians lose me when they go to the law of the jungle but refuse to actually prevent the game from being rigged," Ratigan responded. "I don't think it's the law of the jungle when the game is rigged for the lions to eat everything."
WATCH:
Popular in the Community