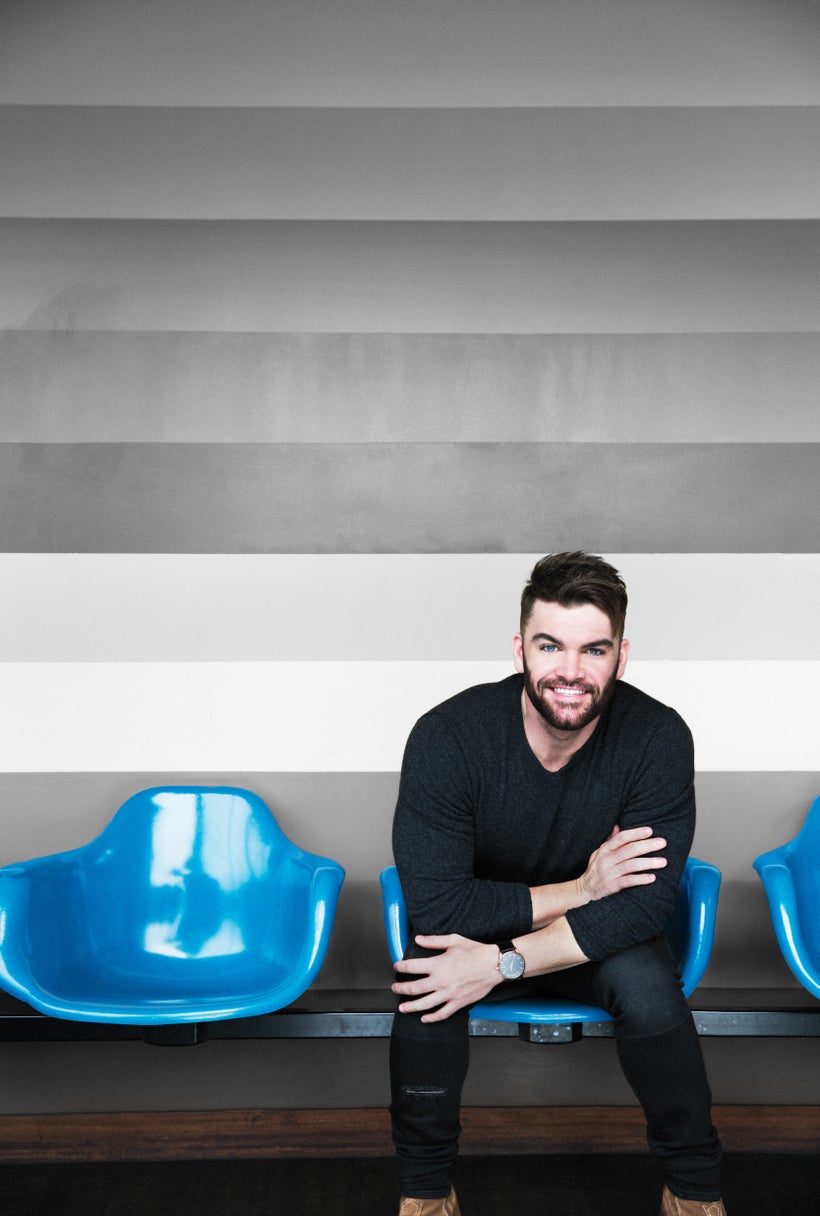 Dylan Scott was in New Orleans for Mardi Gras a few weeks ago, flying in to help The Arc of Greater New Orleans as part of Crown Royal's "Live Generously and Life Will Treat You Royally Campaign". The idea was to help out The Arc and the city of New Orleans (whose annual Mardi Gras celebration plays host to more than a million people) clean up from the party.
I got the chance to talk with Dylan Scott about the Crown Royal campaign, about The Arc of Greater New Orleans project, and about how all of it relates to some of the values Scott talks about in the songs on his album, Dylan Scott. When I heard about what he and Crown Royal were doing, it reminded me of a line from his song "My Town", so after catching up a little, that was the first thing I asked him about.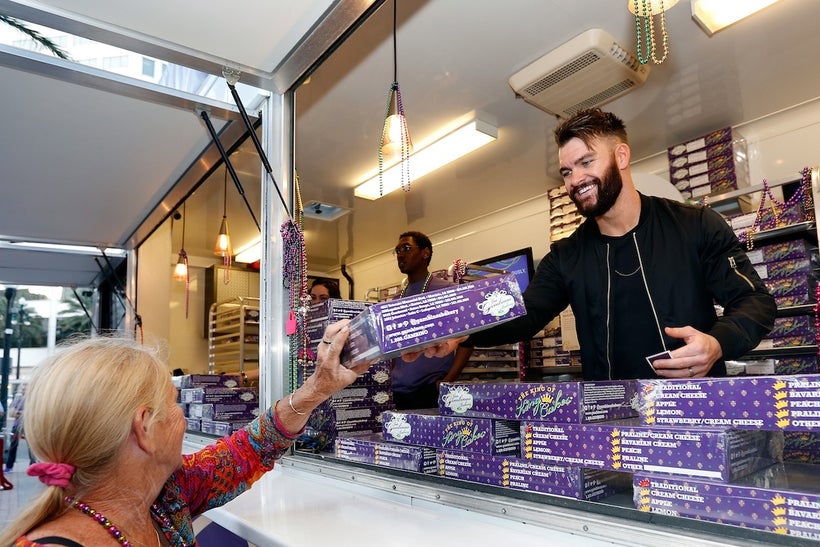 Johnny Nevin: One of my favorite songs from your record is "My Town", and you have a line in that song that goes this way: "As the world gets complicated, We just try to keep it simple and stay the same".
Dylan Scott: That's right. Matt Alderman wrote that song, he wrote it, and it was a Tuesday afternoon, and we were in the studio recording it by Friday afternoon. It was just one I really loved. It kind of spoke to me about where I grew up, and my experiences.
Johnny: Yeah it sounds so much like you, I knew it was somebody close to you. This is Matt Alderman who's co-producing your records with Jim Ed Norman?
Dylan: Yeah, Matt Alderman ..
Johnny: So Matt wrote that song?
Johnny: You mean to tell me that Matt Alderman, who is from Chicago, wrote a song that good about a small town in Louisiana?
Dylan: (Laughs…) Well, it wasn't necessarily about Louisiana, but I took it that way. But yeah, he did.
Johnny: What I was thinking was really cool about this is that you're from a really beautiful community in Bastrop, Louisiana, a rural community. That's what we talked most about the first I ever wrote about you a few years ago, about how people respect each other, how people stick together in a community like that. Now here you are in another community, a much larger and very diverse community, and it seems like it makes no difference to you as far as helping the community goes.
Dylan: Yeah, I mean, being generous is always a good thing.
Johnny: And that's why I like that line from the song — "We just try to keep it simple and stay the same". In a way, what you and Crown Royal are doing in New Orleans really shows what you mean by 'stay the same', like having the same values no matter what. So what's it like being in New Orleans for you, compared to being in Bastrop? I remember you telling me how, growing up, you could go out and hunt and fish every day, and now here you are in this very urban environment that's had so many trials, and you're helping out. What's it like? What's the same, what's different, what's cool, what's challenging?
Dylan: Well man what's cool about it is this — the town where I grew up is also Louisiana, so even though I'm in New Orleans, I feel like I'm home. There's so much tradition that relates to North Louisiana where I'm from, and also down here. So obviously, New Orleans is a lot different from where I grew up — I grew up in the middle of nowhere and this is a bigger city. But it still is the same values, it's the same traditional Louisiana all over the State.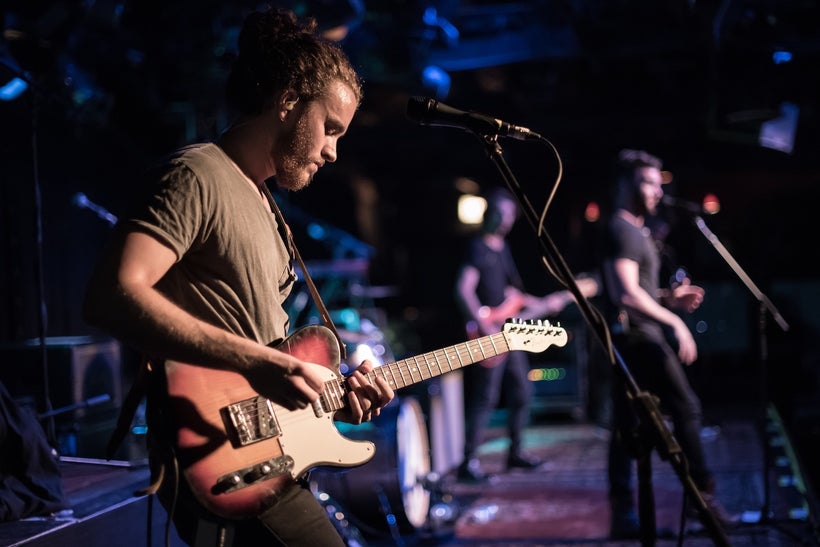 Johnny: And is that something you're conscious of when you get back to Louisiana, including places like New Orleans and Baton Rouge? Because you're on the road so much now …
Johnny: You're seeing all kinds of different communities, do you really feel the difference about Louisiana?
Dylan: Yeah, I do, because I grew up here, you know I spent nineteen years of my life just here in Louisiana before I ever ventured out to travel in the United States and see other places. But you know there's something always special about home, and it always feels different when you do get back to your own state.
Johnny: So tell me a little about what you guys are doing there …
Dylan: So what we're doing is this — I'm teamed up with Crown Royal to assist in clean up efforts after the festivities. So we're collecting beads in partnership with The Arc of Greater New Orleans, which is a nonprofit organization that serves people with intellectual disabilities. And they'll be resold, creating opportunity and jobs for those in need.
Johnny: That's a really cool plan. How did Crown Royal find you?
Dylan: I'm not sure, but there is a line in my new single right now, "My Girl" which is 33 in the charts. [Just a note: It's at Number 22 and still climbing as this is being published — Johnny]
Johnny: Way to go — and I could see that song at Number One …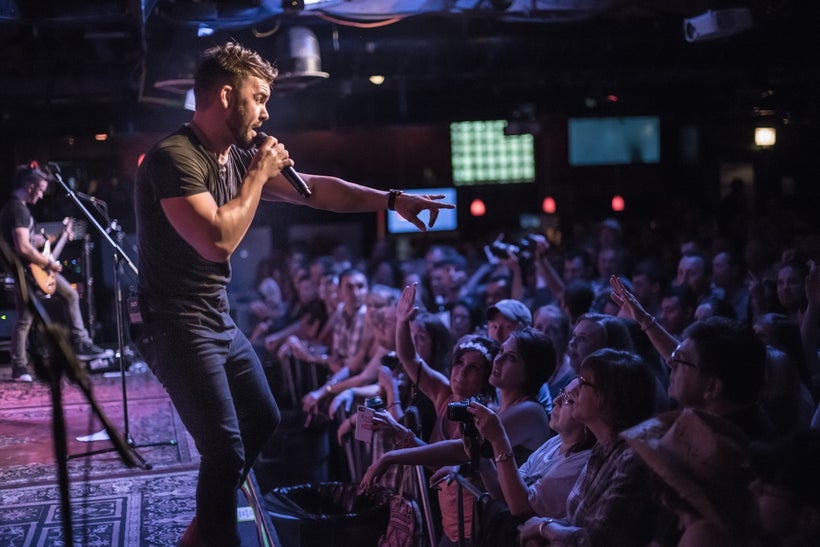 Dylan: Hey well, you know what, there's a lot of life left in it though, so whether it's Number One or not I think we're going to get up in the Top Twenty pretty soon. But there's a line in the song that goes "Sippin' Crown and Sprite in a ballcap turned back …", so I don't know if it's from that, but I'm going to take it as it's from that line of the song. But I'm really glad they did, because I'm really glad to be a part of this, and to be down here in New Orleans helping out.
Johnny: Yeah I really like the quote that they use for this, and the rest of what they're doing. They're doing a number of things like this, where they're trying to promote this spirit of generosity.
Dylan: Yeah, it's "Live generously and life will treat you royally." Yeah it's great, man, it's a great deal they do.
Johnny: And you've been so many places since the last time I wrote about you, and I've seen how engaged you are with people. You're generous with your time, you're generous in the way you treat people, what's your take on the generosity you see in America, going around like you do?
Dylan: You know what man, I can't really speak for anybody but myself, but in my eyes, it's like the quote says, "Live generously and life will treat you royally", and that's kind of what's happened to me so far, is just being humble, and being nice to people, and you know, things go your way.
REAL LIFE. REAL NEWS. REAL VOICES.
Help us tell more of the stories that matter from voices that too often remain unheard.
This post was published on the now-closed HuffPost Contributor platform. Contributors control their own work and posted freely to our site. If you need to flag this entry as abusive,
send us an email
.