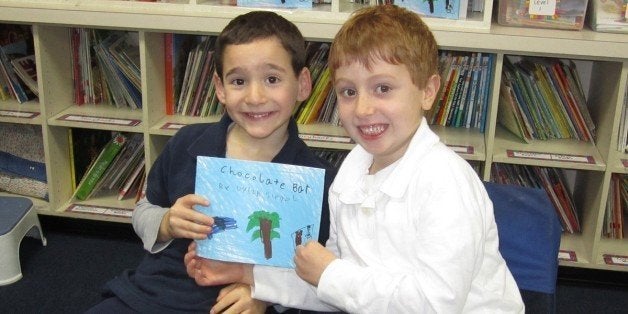 Updated on Dec. 16, 2014; 1:10 p.m. EST:
Dylan Siegel reached his goal of raising $1 million toward finding a cure for his best friend's rare liver disease, the "Chocolate Bar" author announced on ABC on Tuesday. "We are humbled by your love, generosity and support through this remarkable journey and thank you from the depths of our overwhelmed hearts," Team Chocolate Bar said in an emailed statement.
Dylan Siegel is a best-selling author with a heart of gold.
His book, "Chocolate Bar," has sold more than 21,000 copies, Dylan's father confirmed to The Huffington Post, but the 8-year-old hasn't pocketed a penny of the sales. All of the book's proceeds go directly toward a fund at the University of Florida, where research is being done on glycogen storage disease (GSD) -- an illness Siegel's best friend, Jonah Pournazarian, is living with.
Now with more than $900,000 raised from supporters in over 60 countries, Dylan is nearing his $1 million goal. Jonah and Dylan celebrated the second anniversary of the book at Wise Elementary School in Los Angeles on Sunday, where they read the book to students and sold copies -- as well as chocolate bars, bracelets, tattoos and T-shirts -- to supporters.
"I am so, so, so excited to be able to help my friend," Dylan told CBS News Los Angeles. "I am thankful to people everywhere for letting me share my story and inspire kids to change the world."
GSD, which has many types, affects how the body uses glycogen (stored sugar), according to the Association for Glycogen Storage Disease. Pournazarian's specific form affects roughly one in 1 million, as the "Chocolate Bar" website notes.
KLTA 5 News reported, Jonah was diagnosed with the disease when he was just 6 months old. As he is unable to digest sugars, his parents must feed him a special formula every day through a tube in his stomach.
Dylan's book, however, is giving Jonah and others with GSD renewed hope that a cure is around the corner. Dr. David Weinstein, who runs the Glycogen Storage Disease Program at the University of Florida, told ABC News in February that his research was almost out of funding before the Siegel family approached him about raising money for the disease.
"It is now reality," Weinstein had told Fox 17 News. "It's not just a dream that these children can be cured."
While Dylan might soon reach his $1 million goal, he's far from quitting the fight against the disease.
"We celebrate every day knowing Dylan and Jonah's story has inspired so much love and compassion around the world," Dylan's dad told HuffPost in an email. "Dylan's commitment to raising money until GSD is cured is helping change the course of thousands of children's lives."
Related
Before You Go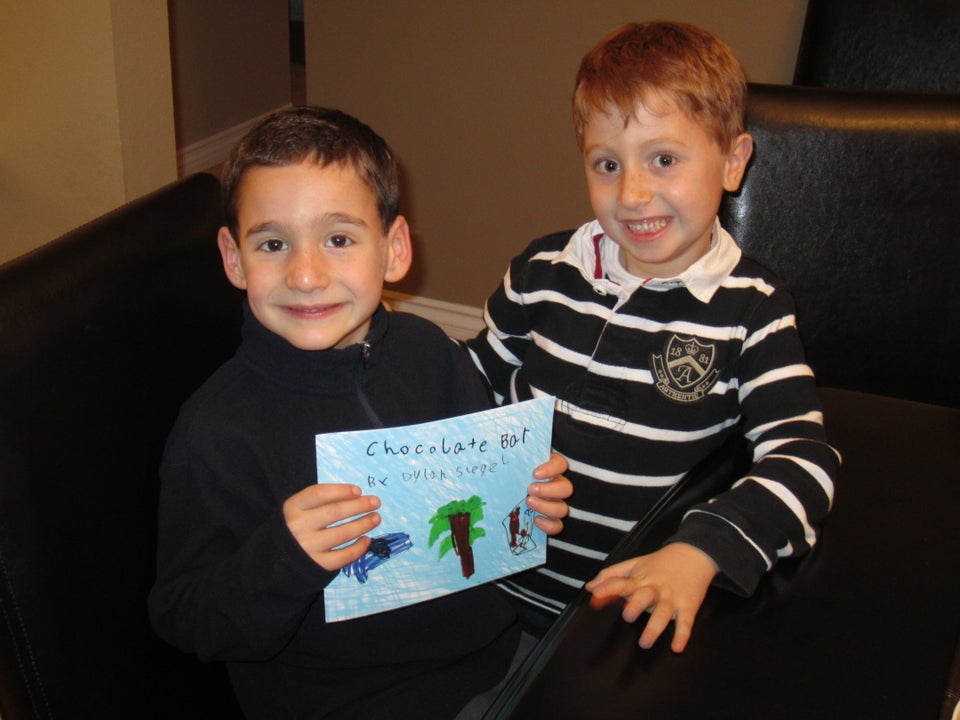 Boy, 6, Writes Book To Raise $30,000 For Sick Friend