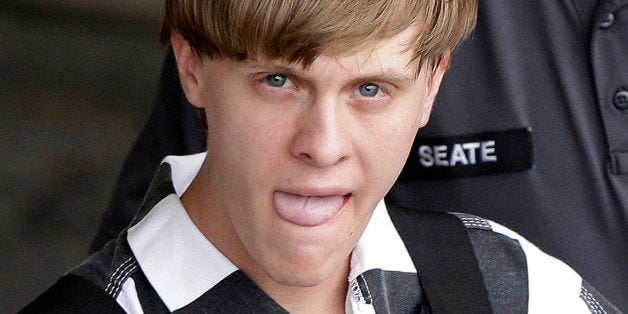 A recent court filing is the latest hint that suspected Charleston church shooter Dylann Roof will have a capital trial.
"Potential death penalty case" were the words on top of the filing by attorney Boyd Young with the Charleston County clerk of court's office earlier this week, The State reports.
Young's filing was to give the court notice that he will represent Roof in his upcoming murder trial. Young is an attorney with the South Carolina Commission On Indigent Defense, a state-funded agency created to represent low-income clients. He serves as the deputy chief attorney for the division of the agency that handles death penalty cases.
The Huffington Post's calls to Young's office were not immediately returned.
Ninth Circuit Solicitor Scarlett Wilson has not said publicly whether she will seek the death penalty in Roof's case. Wilson's office would neither confirm if she had reached a decision, nor when it might be announced. Wilson could weigh factors like community sentiment and the wishes of the victims' families in her decision, according to The State.
Roof was indicted Tuesday on nine counts of murder for the June 17 massacre of black church members at the historic Emanuel African Methodist Episcopal Church. Wilson successfully sought three additional counts of attempted murder against Roof for the victims who survived.
Under South Carolina law, a convicted murderer is eligible for the death penalty if "two or more persons were murdered by the defendant by one act or pursuant to one scheme or course of conduct."
If Roof were to have a capital trial, a death sentence is still not guaranteed: If found guilty, he would go through a separate sentencing phase in which the jury would have to unanimously decide to sentence him to death.
South Carolina is one of 31 death penalty states in the U.S., and has lethal injection and the electric chair as execution methods.
REAL LIFE. REAL NEWS. REAL VOICES.
Help us tell more of the stories that matter from voices that too often remain unheard.
BEFORE YOU GO