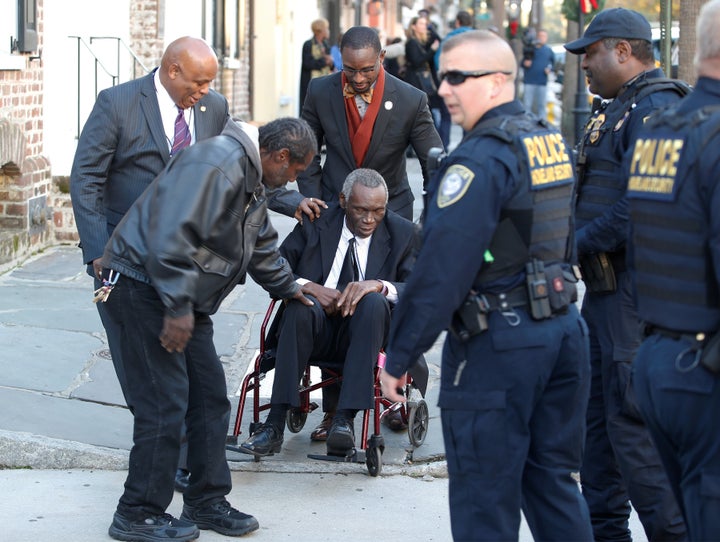 A South Carolina judge ruled Monday that Dylann Roof is mentally competent to proceed with the penalty phase of his federal hate crimes and murder trial — and represent himself.
In a previous competency hearing in November, Roof was declared mentally fit for trial. But after the killer said he wanted to represent himself during the penalty proceedings, one of his lawyers called for another evaluation.
It's not clear what the latest psychiatric evaluation found because the hearing was closed to the public and press to ensure a fair trial, Gergel said.
Attorney Jay Bender, who argued on behalf of The Post and Courier and other news outlets to open the hearing, said the extreme tragedy of the case was the very reason it should be completely transparent. "There is a wound in the community," he argued, and open proceedings would be an opportunity for "catharsis."
Roof's racist views developed online and ended in carnage when he killed the nine black worshipers. The New York Times reports that he plans to make an opening statement when the sentencing phase begins on Wednesday, but he doesn't plan to call witnesses or present evidence.
Gergel also ruled that Roof can't approach witnesses or the jury during the proceedings, according to CBS News. He must also sit in a chair farthest from the jury and any victims' family members who are attending the trial.
Popular in the Community