These Doulas are amazing, diverse and show-stopping! They are an example of the diversity in the Doula community. The heart centeredness and beauty found in accepting others and their differences is the prominent theme of this article. Yes, we all share some of the same goals, but we come in different races, genders, religions backgrounds and other individual traits & characters.
I asked the Doulas a few questions hoping to bring out their individuality, mission, and desires but I got more than that. I got heart; strength, motivation & grit. I was moved by their strong desires to "be the change", their understanding, inclusive and caring attitudes blew me away. I am inspired to keep pushing for my dreams and to be open to learning from others no matter our differences. I am so excited to share their answers with you, and give you a peek into their world. Enjoy this quick summary.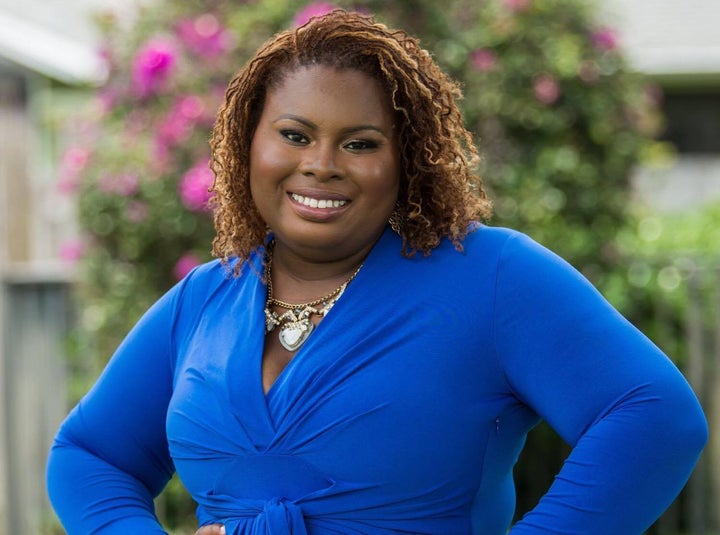 Chanice Ford: Labor & Postpartum Doula, NCS, CBE, baby planner, & infant sleep coach. CEO at Concierge Doulas, and Lullaby Little
Her regal & poised demeanor has always empowered me. She exudes confidence, love, positivity, openness & understanding. From following and interacting with her, I've realized that she can turn a negative situation into a positive.
In her professional life, she desires to use "Say Something Now" which is an organization who's foundational belief is equality. Its founders are working behind the scenes to create a dialogue that will encourage and affect change in our society. She is creating impact in the Doula community by paving the way for young women who may be lost and need direction in life she hopes that they can draw inspiration from her and go after their dreams. Chanice is very intentional and does everything with integrity. "Knowing, although I may not see the impact today, my legacy will live on, and these small things will make a big difference. I am creating a platform for women all over the world. I am creating jobs, breaking the glass ceiling, and removing the status quo for African-American women, and women in this industry as a whole. Some of my impact and legacies might not come into full view right now, but I'm ok with that. Good things take time. I am open minded enough to realize that people of all sorts can understand and value the support that a doula can bring to a family. The biggest business hurdles faced so far has been learning business. During Doula training we are taught how to certify, not how to become business women. I've had to dig deep and seek outside sources to learn more about business. I've gotten in contact with my local SBA (Small Business Association), I've taken courses that have supported and guided my career growth. Having mentors also helped guide me on my journey which has proven to be a valuable investment. My personal lightbulb moment was simple. I advise every upcoming and even experienced Doula to be patient and absorb EVERY lesson. Be a sponge. All of these things you're learning, every skill you've learned up to now, will all be valuable resources as you get better and better. You'll find yourself relating to clients so much more. I have dreams bigger than some dare dream. I will be creating places where other women of color are welcomed. My goal is for my businesses to flourish and expand. I will become an author, speaker, motivational coach, and investor!" Concierge Doula's bring about change in both the Doula community and our clients' community by providing an open and loving space for people. Our support is purely non-judgmental and so is our community. Because we have created a full community of support, people know they can be all of who they are, have opportunities to learn, grow, and make sound decisions.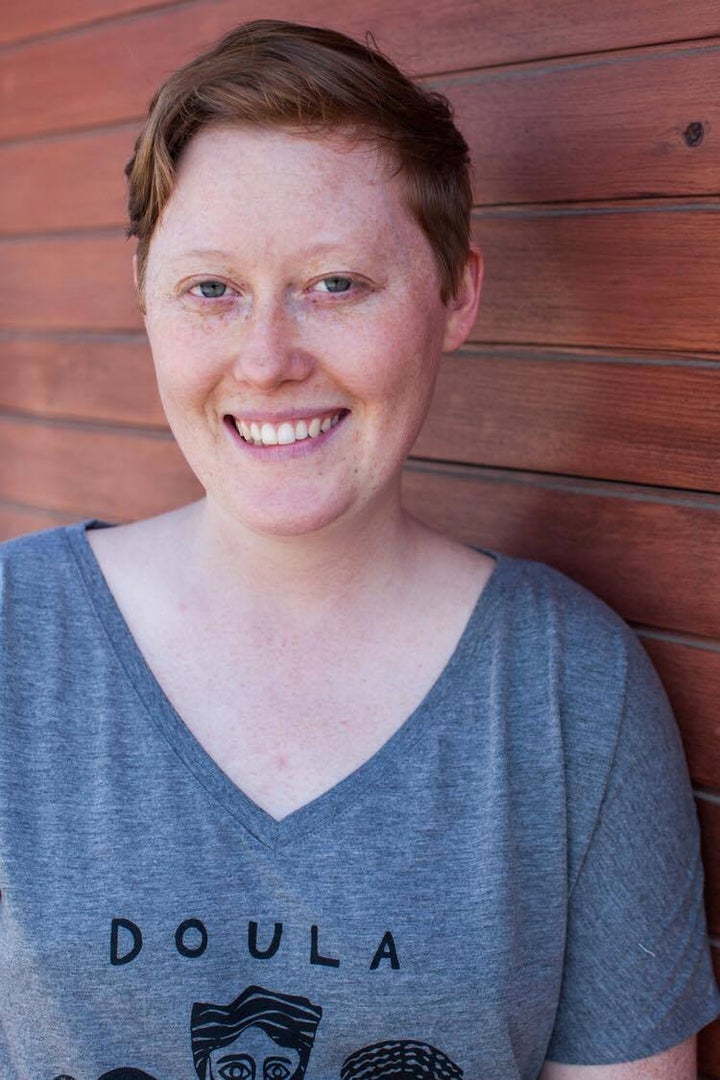 DYLAN PUGH: FULL SPECTRUM DOULA, Birth and Postpartum Doula, Owner at Seahorse Doula
Dylan is a full spectrum doula and sexual health educator, transgender and queer and uses they/them/theirs as pronouns. As a San Diego California native, they attended college in San Francisco and got trained as a Doula through Doula Trainings International (DTI) on a scholarship that promotes inculsivity and acceptance for Trans people in the Birth community. The scholarship allowed Dylan to expand their knowledge of reproductive/sexual health and to merge it with birth work. Dylan has always been deeply involved in the LGBTQIA community and most recently came out as transgender. With a life mission to make the birth world a safer and more inclusive place for all people including queer and transgender.
"My advice for Trans Doulas is to stick together with other Trans doulas (there are many of us, and we're beautiful) and find Cis allies that will have your back no matter what."
Dylan has felt the pressure too many times to lie about their gender out of fear of not being accepted by the birthing community. Many seasoned Doulas have told Dylan to "be silent about their my identity, name, and pronouns because you won't make it in the birth community if you're open." Dylan said "My identity is always ignored in many doula spaces online or/and in person especially when general comments like "Hey ladies" are made in Facebook groups. People need to stop assuming other doulas identities and need to create a safer space." Due to all of the exclusive atmosphere of Doula work Dylan has gotten rejected from working with Doula organizations because according to them "we're not heading in that direction." Dylan soon was faced with the fact that the birth workers community was overly transphobic and noticed the need for more doulas and birth workers to make their language and practice more inclusive. With a commitment to help educate birth workers who are open to making their practice more inclusive, Dylan uses their experience to help others . Having positive Trans visibility and awareness in the birth world is important, there is a whole community of people who are being rejected or supported by only a tiny amount of Doulas because of lack of inclusivity, and it's wrong. Dylan feels equipped to serve clients who seek a supportive, respectful and knowledgeable trans Doula who helps transgender folks with their family planning choices and other birth related support needs.
Becoming acquainted with Dylan taught me a lot more than what I thought I knew about the LGBTQIA community. I must admit when I first read Dylan's pronouns I was confused because I knew nothing about it. Being the open-minded person that I am, I wanted to become more acquainted and knowledgeable of what being LGBTQIA means. Transgender is an encompassing term for individuals who identify as a gender other than the one assigned at birth. CISgender describes people who do identify with the gender assigned at birth. Heterosexuals are straight people and refer to their sexuality, not gender. There are some straight trans people. There are some gay trans people. It all varies biased on their identities.
Having a supportive best friend who Dylan met during Doula training has helped them, during times of being misgendered, and misrepresented. "I honestly couldn't do my birth work without her unconditional love and support." Dylan's advice for other trans parents is to "Talk to many many different doulas. If you want one that is trans, get to know the Doula and their beliefs you'll eventually find who you're looking for. Facebook is also a great resource to find a Doula that goes well with your desires." I leave you with this quote by Dylan "Trans people give birth and are deserving of family planning and respect from medical professionals and birth worker."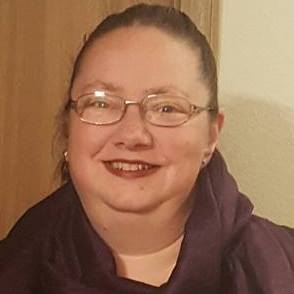 Beverly Young Reed: Birth & Postpartum Doula, Childbirth Educator and Accredited Triple P level 2/3 provider,
Faith-based Doula (Christian)
Beverly's life story has touched my heart, because I can relate to it in some ways, having experienced two miscarriages myself. Losing two of her kids and most recently suffering the loss of her husband, Beverly is acquainted with death and it's emptiness. She told me "I remember feeling alone at so many points, and I don't ever want anyone to feel that they are alone because I am here for them, to walk, cry, laugh, yell and be with them on their path of life." She started a support group called "You are not alone" a support group for parents of children with mental illness. She has been on various non-profit boards that have helped to build resources and provide support for families. She manages a Facebook group that provides information, encouragement, and support for people with mitochondrial disease.
She volunteers her time to helping organize community events and programs that are family orientated. At every birth, she is amazed at the courage and strength that birthing families possess. She has learned to listen and be a source of support and direction when needed. She has cried and prayed with families as they make decisions that were not in their birth plan. She has placed the hands of a blind father on his son while describing how he looks. She has utilized Skype to speak with a deployed military dad who and could not make it home in time for the birth of his daughter. Being able to serve so many families have directly influenced her to be the woman and mother she is today, and she is entirely grateful to the families that she has had the honor to support. 25 years ago when Beverly started as a Doula, most people had never heard of a "Doula," but Beverly was paving the way for Doulas to come. She became a Doula because of many life experiences. The feelings of loneliness washed over her as she was left to labor on her own in the back room of the labor and delivery department of an army hospital, where she was delivering her second child. Beverly's nostalgia of being alone in her labor room made her realize that being a Doula was her calling. A calling to be present & supportive so no one would ever have to feel alone during these delicate moments again. A few years later, her pregnant single mom friend had no labor support, so Beverly stepped in to help. These moments were defining moments in her life that propelled her into a career of birth support.
Due to her husband's job, Beverly and her family moved around a lot. It was challenging to re-start her doula business every time they moved, along with that came the other problems of being a mom of five, having a husband that had a progressive disease, and trying to keep everything in balance. Through it all, she was blessed to have friends and family who were supportive and were present when life got tough.
Her strength comes from her faith in God, she believes that he connects the dots that need to be connected, and He shows up when she needs Him most. "I thank God for his blessings, frequently. I enjoy listening & singing along to Christian worship music. I try to stay positive always, my shoulder is always available to support and cry on. I am a prayer warrior, and I've learned to fight my battles on my knees. I have handed my life over to God and have asked Jesus Christ to come into my heart and be my Lord and Savior and to forgive me of my sins. I have attended various denominations over the years. I identify as a Born Again Latter Day Saint. I love a good Pentecostal worship service and have sung on different worship teams. I strive in my life to walk the path that God would have me walk, and I chose to serve him in all I do. I am open about who I am and about my faith. I pride myself on my non-judgment attitude that helps me serve all families no matter their religious choices", she says when asked about how her faith influences her business.
Her advice to Christian Doulas is to " listen to your heart and the guidance that God will provide. Lean on The Holy Spirit and listen when he whispers something to you because that may just be what you need or your client needs for that birth at that moment." She enjoys providing guidance, mentorship and support to newer doulas. She believes that it is important to build an active birthing community so that everyone can benefit, families and birth service workers alike. "I believe that by listening to the promptings of the Holy Ghost I am open to direction and guidance when needed during a birth." Beverly's story is that of so many Christian Doulas whose desire is to support and care for others like Christ has called us to.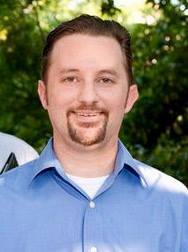 JAY RODRIGUEZ: Rookie Doula: BS NRP CD, BIRTH AND POSTPARTUM DOULA
CEO at The Great Northwest Doula Service
Jay Rodriguez is a student of life with a strong desire to learn new things which are clearly reflected by his multiple college degrees and many certifications. Due to his love for helping others, Jay works as a Paramedic, and most recently ventured on the birth worker's path. Whether it is in the back of an ambulance, the birth room or simply helping someone across the street, he strives to help his fellow human however he can. According to Jay his life's purpose and truest calling are to assist those in need. For those who may read this and think, "this guy sounds like a Boy Scout!" He is, having earned his Eagle Scout in May of 2002! Jay's life changed upon becoming a Doula because most of the people he knew had no idea what a Doula was and he was determined to change that. Becoming a Doula has helped Jay become a stronger, more confident and well-rounded individual. "I would not necessarily say that I view the world differently since becoming a Doula; I'd say I understand it better. Whether it is the LGBTQ community, the Trans community, the anti- vaxers or, the hippie, granola nonconformists, becoming a member of the birth work community has exposed me to the everyday struggles and issues facing these communities and the ideologies that stem from those living in them each day."
Jay received his education as a Doula through Doula Trainings International, who prides itself on inclusivity, which their training, curriculum, and doulas clearly reflect. "As a male Doula, I am very aware of the fact that I am a man entering a woman's world and I constantly have to prove my merit. This becomes even more challenging when you consider that I am just starting out." He hopes to overcome this barrier by raising his businesses visibility and letting the community as a whole know that it is not unusual to see a male birth or postpartum Doula. He also has a piece of advice for the next generation: "To future male Doulas, I would also give this piece of advice: be yourself, no matter what that might be. While there may be few of us right now, like many things in history, we build on the progress of those who came before us. While you may walk through a door I opened for you; your future brethren look to you to open the next one." Most recently he was accepted as the first male Doula ever to be accepted into a local Tacoma hospital's Volunteer Doula Program.
With the dream of one day becoming a Midwife, Jay is gaining as much experience as he can, so he is fully prepared when he begins that new adventure. When he gets to retirement, he hopes that the male Doulas who come after him can look at what he has accomplished and continue to build on it. "Where this path will take me only time will tell, but I sincerely hope it allows me the ability to light the trail for those who come after me and enable them to do the same for those that come next. At the end of the day, I don't want to change the world; I only want to look back and say I was there, now I am here, look at how many people I've helped in my journey along the way."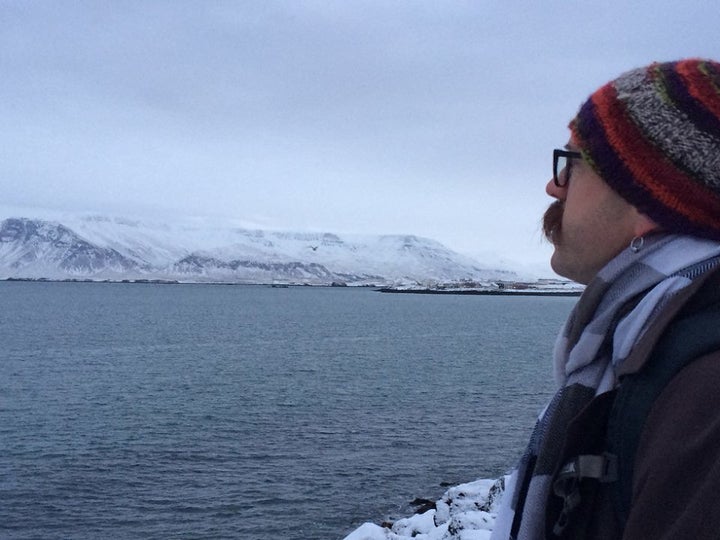 JACOB ENGELSMAN: BIRTH AND POSTPARTUM DOULA, Owner at QTP Doula
Jacob Engelsman is an experience chef turned Doula. With over 17 years experience in the kitchen Jacob decided that a career change was imperative. Jacob's goal is to work predominately with the LGBTQIA and poly communities in Atlanta. Since becoming a Doula he has focused on whether he is being judgmental or exercising judgment in daily situations. Figuring out how to get started, is one obstacle that he faces. He got help from fellow Doulas who he emailed after moving to Atlanta. He always knew that he loved helping people, and now wit his new found interest in birth work he was ready to support families during the labor process. The idea of becoming a certified Lactation Consultant is something that he thinks about often. There's just so much to learn about the biology and culture surrounding breast and chest-feeding. "Did you know that parents who have never been pregnant can induce lactation, how neat is that?" Jacob is currently working on some writing for a local queer magazine called WUSSY. The focus of his piece centered around being a queer person in what is a distinctly heteronormative career field. "I'm really hoping that through this I can reach out to the community. I want to let them know that it's ok to want kids even if you're LGBTQIA, wanting kids doesn't make you less gay, it's okay to be a lesbian and want to be pregnant, it's okay to be trans and want to have a biological connection to your offspring."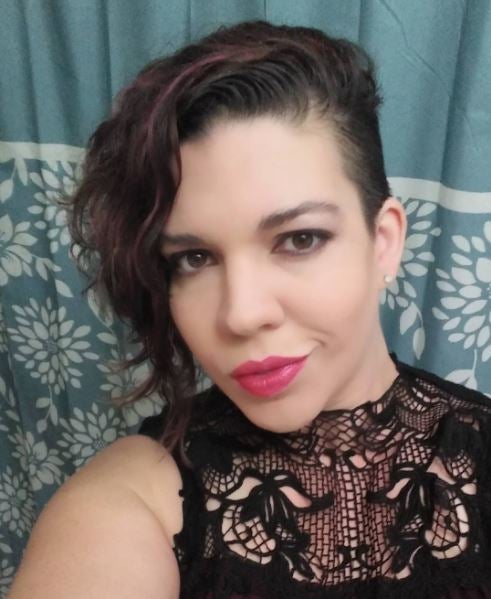 Christine Santos: Birth & Postpartum Doula, CEO at Sun State Doulas
Alternate Doula (agency owner)
As pointed out in the very first introductory article Christine Santos is a proud mom and wife with a heart of gold. Christine enjoys roller derby, writing poetry, and being in nature. In a world so filled with intolerance, bigotry, hatred and injustice Christine's children are being taught how to live life with an open mind and open heart. "I never want preconceived notions and ideas of how life "should" be to get in the way of what the universe has for them or me. I am working towards being more self/community aware, so I can be more culturally sensitive to those whose lives are utterly different from mine."
The first birth that Christine was with the title of "birth photographer," documenting the miraculous moment of life entering this world. One of the other birth attendants so happened to be a Doula, and at that moment the light bulb in Christine's head went off. The presence, techniques and support the Doula provided the client made Christine want to become a Doula, and that's where the journey began.
Christine's favorite way to unwind after a birth is to get some well-needed rest, "After doula-ing, I sleep. I don't care if it was a 3-hour labor or a 41-hour labor. I sleep. It is my recharge mechanism consistently. After working in the office, I like to relax with my partner and watch tv. Sorry, I'm not very exciting. lol" With a desire to be rated the #1 Doula in the Orlando area, all while raising awareness that not all doulas are hippies, crunchy individuals, or "natural" birthers Christine is destined to leave a positive influence in this world. Christine is on a mission to provide outstanding, respectful, inclusive services that will make the LGBTQ community feel safe coming to for advice, referrals, and support. Christine intends to continue teaching people in higher level positions and those coming into the health fields how to better support LGBTQ people and their families. Christine knows that not everyone fits into the traditional boxes or standard ways that this society tends to think, which is why Christine is so passionate about bringing change and creating a wave of impact. Christine's influence is an example or how important it is to honor all people without discrimination, providing them with the support that fits their needs, all while using their proper pronouns and giving them the dignified respect that's due to them. When asked about what Christine wanted others to know about "Sun State Doula Agency" Christine's answer was clear, "We support YOU. I support YOU. That support does not come with any strings attached."

While supporting couples through their pregnancy & birthing journey, It's imperative that you are open to understanding that everyone is different. Each couple/individual deserves personalized care in a manner that suits them. Respecting every birthing person's birth plans/or choices are what makes all the difference. Advocating doesn't necessarily mean fighting. In some cases advocating means holding space and sometimes gentle reminders to hospital staff hospital/clinic staff respects their gender, religion, names, body parts names and all differentiating aspects that may exist for them.
Popular in the Community