You've made it to the third and final chapter of the Dynamic Doulas series; I'm impressed! I would love to know what you thought of it so far? If you haven't read Dynamic Doulas 1, and Dynamic Doulas 2 read it and come back here.
Now that you have, what are your thoughts? Were you impressed? Did you feel inspired? Whatever you're feeling, share with me in the comment section and don't forget to share this post! Thanks
To know a great Doula is to have a great friend in your time of need. Doulas are an addition to your birthing team, not a replacement. The rate of maternal disparities in the United States is alarming. African American birthing individuals and their children are almost double the risk of pregnancy and birth complications, due to the sometimes alarming rate of lack of consent. In some cases not knowing what options are available to you, means you have no options. Every individual's pregnancy is different, which is why professional Doulas are on a mission to provide services that are in alignment with who their clients are and what they desire. Doulas are not magicians, nor do they guarantee outcomes but expecting parents can rely on them for their unconditional support, educational, respectful, personalized services that have no space for bias, judgment or discrimination. Having a Doula during your childbirth makes a world of difference. And that sentiment is echoed from the many personal stories from birthing individuals who utilized the services of Doulas. Most of which will scream from the mountain tops that that having a Doula in their birthing room has inspired confidence and feelings of empowerment.
As I highlight the remaining Doulas in this series, I hope you feel as strongly as I do that Doulas are an important and fantastic addition to the birth community.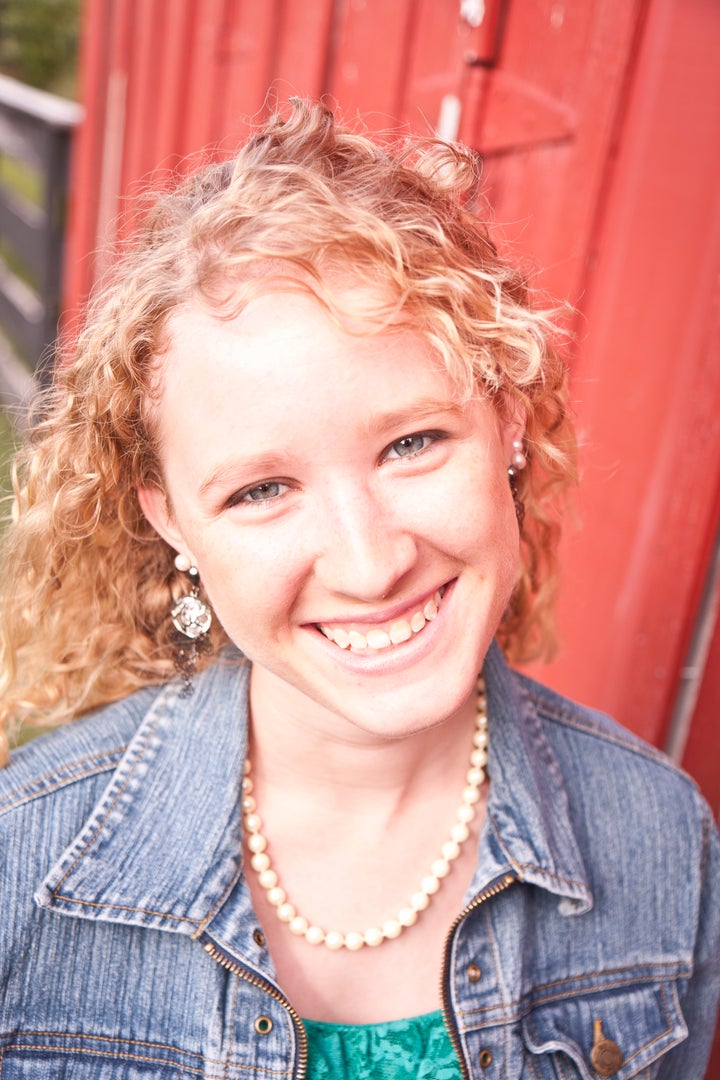 Renne Basham: Birth & Postpartum Doula, Executive Director at Hope's Embrace
(Alternative Doula (Non-profit Doula)
Renee Basham is so much more than just a Doula. She is a wife, and mother to two children (one toddler and a baby on the way), a good friend and an advocate for low-income families in Kentucky. She puts Christ first and foremost in everything that she does and she carries the message of WWJD (what would Jesus do) in her interactions with all people.
"My life has been a series of events that have culminated into making me a doula. The one that sticks out most is going through pregnancy with a friend who was a single mom. Talking to her about pregnancy, birth, and newborn revealed a passion in me that I didn't fully know was present. The "lightbulb" moment, ultimately was a friend saying that she wanted to become a doula as well and so we began the process together of getting certified." Like many of the other Doulas who I have highlighted, this passion was something personal, based on each person's experience of how they moved through the world. As a nonprofit & business owner she is a driven, passionate workaholic, whose dreams are big and audacious.
Her 501c3 nonprofit "Hope's Embrace" is located in Nicholasville, Kentucky. They provide Birth & Postpartum Doula support services, childbirth education, breastfeeding education, and bereavement doula services. The Mission of Hope's Embrace is to empower low-income young mothers in Fayette and Jessamine Counties throughout pregnancy and early motherhood by providing information, support, and care in a judgment free environment through labor and birth support. Regardless of income, history, race, or creed, Hope's Embrace is there when needed most. Hope's Embrace allows low-income women to receive support at their births. Hope's Embrace has been able to stand beside women and help empower them to have their choices in birth recognized. "We truly believe that doulas benefit everyone and the nonprofit status allows us to provide personalized, hands-on services to those who need it most.
Due to our nonprofit status, we are different than most traditional Doula companies. People pay on an income-based plan and fundraising covers the rest of the funding. Nonprofit status allows them the ability to help women who are overlooked because of lack of financial standing.
She wants other Doulas to remember that "Things move faster than expected. Be prepared for a roller coaster. Find people who support your passion and jump in feet first! "
Her goals like I stated above is massive, within the next year she wants to complete the five certifications she's currently working on. Hope's Embrace is on the cusp of receiving its 501c3 status, which will help them raise funds so they can continue support low-income moms in the Kentucky area who cannot otherwise afford doula services. "We want to be so overwhelmed by the need in the area that we have to hire other people to help support these moms. We want our name to be out there and for our community to know who we are and what we do."
In her opinion impact is made when people without choices are given options they did not previously have. "I have the unique experience to serve underserved clients in my area that otherwise could not afford the services I offer. I am impacting my community in two ways: by providing a sustainable compensation for other doulas who join my nonprofit. This prevents burnout and provides job opportunity. Secondly, we are impacting families in the local community by providing birth and postpartum support and education to women and families who are often overlooked.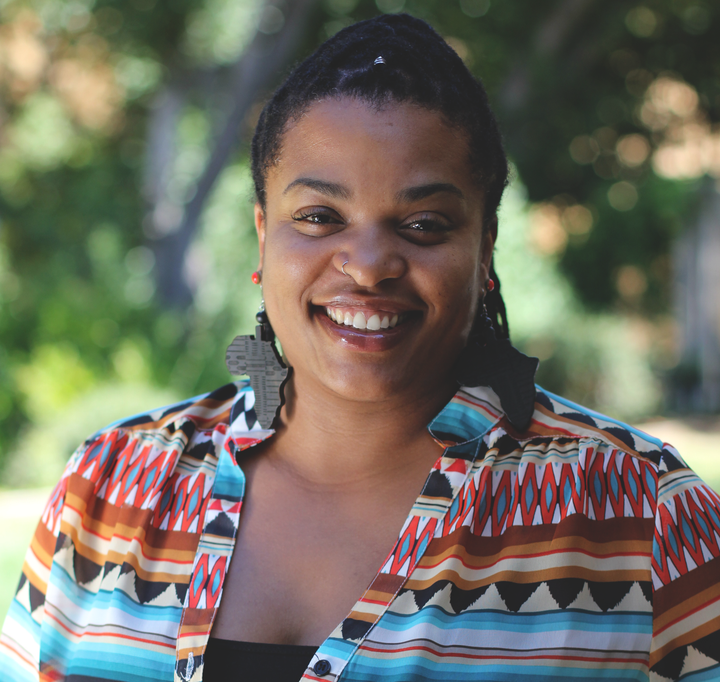 KAI SHATTEEN: BIRTH AND POSTPARTUM DOULA, PLACENTA ENCAPSULATION SPECIALIST
Owner at Kindred Soul Doula
Many African American business owners can attest to the fact that starting a business, thriving and staying as one of the top leaders in their niche is a challenge in of itself. That reality is something that Kai knows all too well. One of her biggest hurdles in growing her business has been the lack of access to growth-centered business expertise, support, and people who are willing to take you by the hand and walk you through things in a way that you can understand and follow. Her blessing came by way of an experienced friend who helped her create a website and the necessary marketing materials she needed to network. Kai's journey began at the birth of her niece. She went to the hospital to be there for her sister, little did she know that this was just a taste of her true calling. She makes it her duty through her business Kindred Soul Doula to remind birthing people to take a step back and remember their power. To see themselves accomplishing one of the most rewarding moments of their lives. She also mentions often to the doula community the importance of expressing love, faith, and compassion when dealing with people, no matter who they are, the color of their skin or other differentiating factors.
Studies have shown the alarming mortality rates in the African American community is due to the unpunished racism that Black Birthing People suffer in everyday life. While we can not eliminate racism altogether at this moment, we can support the Birthing Person with offering access to affordable healthcare, techniques to monitor stress and education around prenatal care. As Doulas, we can continue to be advocates for Black and Brown Birthing People. Kai is advising other black, and brown Doulas to "be vigilant and speak up and out about the mistreatment that our community faces while birthing. Spread awareness about the disparities and don't be afraid to talk about them. Offer resources that Black and Brown people can identify with."
When asked about the hurdles she has faced as an African American Doula she said "Most medical professionals had shown me great respect and have leaned on me when they didn't have the answers for their patient, my client. As a Black Doula serving a community predominantly of color, I have been sought out to connect with parents and families that others were unable to form a relationship with, some experiences were very clear that the nursing staff didn't trust my judgment and intuition as a Doula. I have learned to accept that their lack of faith wasn't about me, but it was about their inability to connect with populations that I am most comfortable with."
Kai is doing amazing work in her community and will continue to be a voice for the voiceless, the ill-treated and the people who feel misrepresented. Kai remains committed to working with young adults in the Bay Area as a Mentor Doula with The Hatch Community. Check out the wonderful services they provide for youth! She will continue to stand tall and carry her light all places where she goes. Kindred Soul Doula Kai serves her community in so many different ways, through childbirth education, prenatal preparation, labor and birth support, postpartum care and Placenta Encapsulation. Want to know more about her and the services that she provides? Visit her website as listed above.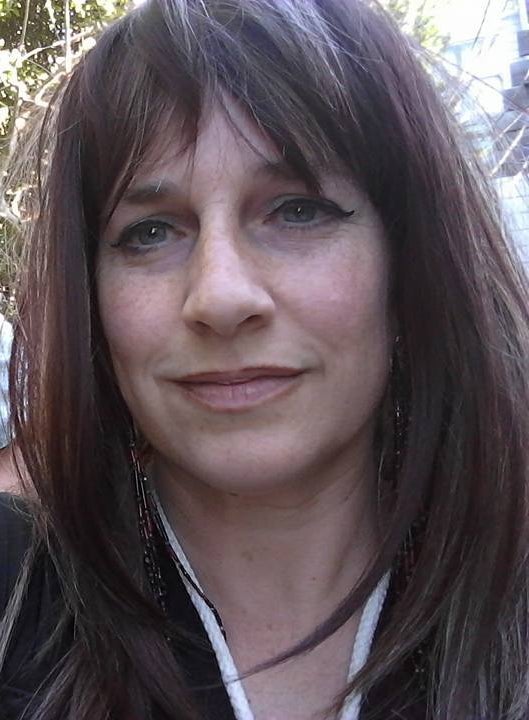 WENDY NA'AMAH KENIN: Birth & Postpartum Doula, Owner at Imeinu Doulas
Faith-based Doula (Jewish)
Wendy has been supporting families as a Doula since 1994. Her experience, and expertise about birth as she honors the birth traditions of her colleagues and clients feeds her passion. Wendy firmly believes in the right to informed consent.
Wendy's company "Imeinu" is operated in Berkeley Califonia, they partner with other birth workers and groups to educate parents, and to advocate for improving birth as well as birth justice. The members of Imeinu work independently and collaboratively, but Imeinu gives a Jewish context to the Doula profession. Jewish identity is visible in all Imeinu materials, which can be seen in most provider offices in the Berkeley Califonia area. Judaism is their guides through the business o Birth & Postpartum care along with their other services. Imeinu consists of individuals of all backgrounds of Jewish practice - from ultra-orthodox to unaffiliated. They share information with each other about best practices, and also how to serve Orthodox Jewish families who go by strict practices in the birth room and postpartum. Birth traditions enrich their practices and allow them the ability to support more observant Jewish families when hospitals are unaware of the cultural requirements. In the same spirit, they benefit from their heritage of radical midwives and strong matriarchs in the Torah, regardless of who they are serving.
As a Jewish Doula, Wendy has received a lot of backlashes and have experienced some anti-semanticism right within the Doula community which is SAD, distasteful and a disgrace.
Along the way, she has learned many lessons one of which is to be in cooperation with the rest of the birth team, whether in home or hospital, which is critical. Wendy knows that she has a mission to accomplish and with the help and support of her team she will continue making strides and providing Jewish families with the support that is personalized not only to their religion but to who they are as individuals.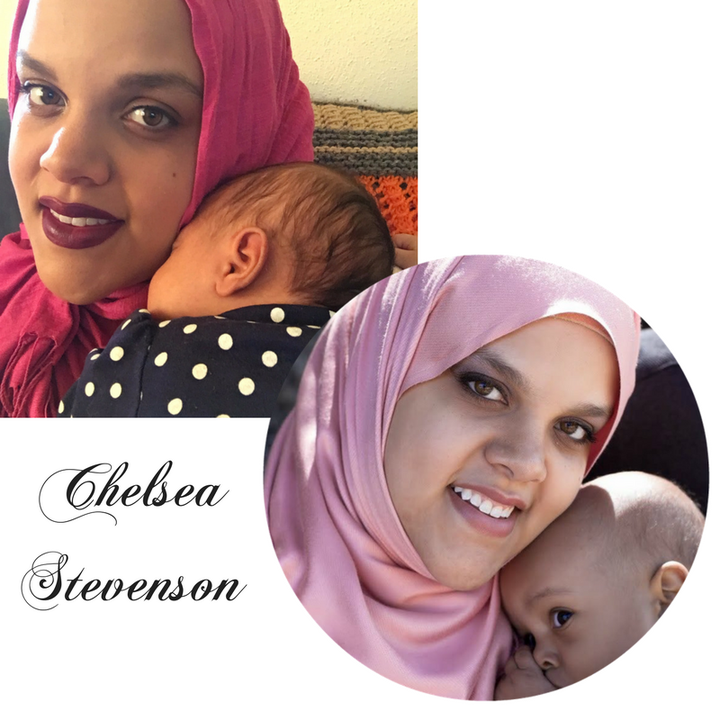 Chelsea Stevenson: ProDoula CCE (Certified Childbirth Educator), Postpartum Doula, NCS (Newborn Care Specialist), CEO at Birth Under Wraps
Faith-based Doula (Muslim)
Her journey as her Doula started due to her severe battle with antenatal depression (a perinatal mood adjustment disorder that is often overlooked or swept under the proverbial rug.) Her experience gave her a first-hand look through the lens of a parent going through it. "I remember being at a place in my life where I just needed someone, but not anyone, to be there for me. I needed a particular type of person, someone who could be loving and supportive of me, and It was necessary for this person to hold space in my life without judgment or expectations. I knew that I couldn't be the only person in need of such care and compassion, so I decided to become that person to others in need."
She is a supporter of other professional Doulas and their businesses; she advises other Doulas "to self-reflect often. I encourage them to take inventory of the biases or opinions that they have which might affect how they serve their clients, and then to check those things at the door. Women of all backgrounds, beliefs, and upbringings deserve respect and compassion. This work requires trust, kindness, and an open heart. You can't fake that - it has to be genuine and your clients deserve it."
Her top focus right now is to provide quality care to the Muslim community in Baltimore Maryland and providing them with birth & postpartum support from a place of understanding because she is a Muslim Doula. Part of that process is helping expectant and newly postpartum Muslim women communicate better with their care providers, support systems, birth team members, and other key players in her perinatal journey. In that vein, her business Birth Under Wraps will be launching a series of resources for maternal-infant care providers by the close of 2017. She encourages expectant parents who are searching for a doula to find someone who makes them feel comfortable, who provides top-notch services, and who can offer support without judgment or expectations. The ideal doula will be professional, well-informed, respectful, and compassionate. Birth Under Wraps is bringing change within the doula community and to the birthing community by providing resources, awareness, and education about what it means to serve Muslim women. Her clients benefit from the improved cultural fluency, and this is something that brings her much pride & joy. Within the Birth Under Wraps client base, change is about being open and honest, initiating dialogue about the challenges of perinatal mood adjustment disorders. Pregnancy and life with a new baby are beautiful until they aren't. "It's my goal to educate women about the frequency of these sorts of issues and to arm them with as many resources as possible so that they don't have to face them alone."
Her Muslim faith is at the forefront of what she does, people notice her hijab, and instantly know that she is a Muslim woman. She is very comfortable and open about her faith, and vocal about her spirituality, which is why it's easier for non-Muslims to approach her without fear or hesitation. "My faith has a direct influence on my business. For me, authenticity is fundamental to both leading a happy life and to serve my clients. Part of being authentic, for me, is being open about my faith and its implications from day to day - including my business transactions. My Muslim clients can expect for me to understand their choices for their families because of our shared belief system. My non-Muslim clients appreciate my honesty and fairness in dealing with them - something that is obligatory on me as a Muslim woman - and that also feels really good. I'm happy to be an ambassador of my faith." If you live in the Baltimore Maryland area and is in need of a Muslim Birth & Postpartum Doula send her an email. You will be gad you did.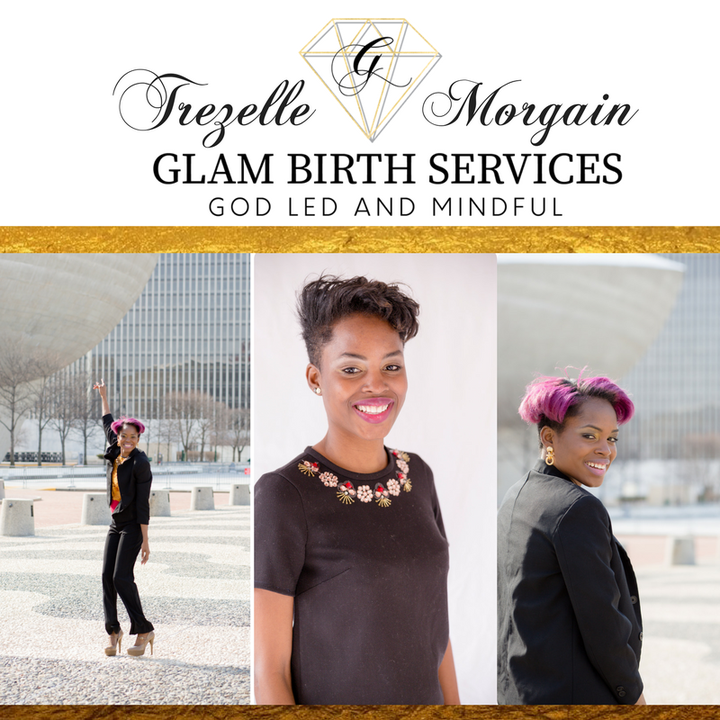 Trezelle Morgain: Labor & Postpartum Doula, CEO GLAM Birth Services
Immigrant & Independent parent Doula
Trezelle Morgain founded GLAM Birth services because she saw a huge disconnect in the birth community with God. Like Renee, Trezelle is an avid follower of Christ and makes it her duty to live a life that is an example of who He is. In this day and age where most people who claim to be Christians are going around, harassing, dismissing and being disruptive Trezelle is on a mission to showcase what it means to be God Led And Mindful. This realization is what fueled her to start a company that will eventually provide services to Christain families worldwide. GLAM Birth Services promotes respect, inclusivity, love, support & Christ-Centeredness. Trezelle believes that her calling goes far and above being a Doula. With a plan to create webinars, ebooks, printed books, and so much more, she intends to give parents the resources that they need to have an informed pregnancy, childbirth, and postpartum experience. Her desire is to not only showcase this in her business but her personal life as well. "I admit that I don't know everything, that I am severely flawed, that I don't always understand but I am open to growing through love, compassion, and acceptance. I want my legacy to be that I lived a full life, and I gave all of me to finish the work that God has called me to do."
As a lawful immigrant to this country, Trezelle knows first hand the hardship of being seen as an outsider. She has had to face racism, sexism and a slew of other derogatory things but those are the things that have made hr stronger.
Trezelle first attended the birth of her friend's son in 2011. She didn't fully grasp the idea that this was God giving her a peek into her future. During the process of her friend giving birth, she remembers thinking "how awesome would it be to do this for a living?" Little did she know that this was an actual career. Fast forward to 2015 she had just given birth to her daughter and had fallen on hard times financially. It was at that time while having a conversation with her midwife that the concept of her being a Doula came up. Her midwife told her that there was a Doula company coming to train Doulas in the area and that there was a scholarship, she applied and got the scholarship. Nothing could've prepared her for the crazy journey she would go through.
Today she is still in the process of getting her business together and ready for an official launch in the next couple of months. Though she has tasted the harsh realities of life, she continues to keep her head up, stands tall, unbroken, unashamed, and ready, willing and able to initiate a ripple effect of positive change in this area of her expertise. Where will GLAM Birth Services will go? Who knows? But she is on a mission to conquer the world, bringing along with her her birth journey experience, knowledge, empathy, and compassion. With God in her vessel, she is ready to face the storms and come out triumphant.

As human beings evolve becoming more aware of themselves, their energy, impact and influence we find more and more people are becoming one with their passions and calling. No longer do people have to slave at jobs they hate just so the can make money. Heart-centered professions like that of a Doula is quickly gaining popularity. Knowing that the way that interaction/support and care is provided to clients can initiate a ripple effect of change that ignites a fire in the depths of the souls of those who walk, work and live in their passion.
"Like a candle burning for eternity, we create and distribute the type of support we desire to see in the world. Part of being the change is realizing where things could improve and making it your duty to provide that. Together we touch lives and influence positivity. No matter your career, your passion, your desires I call on you to be a positive support person in someone's lie today and everyday. Together we can be the change."
Related
Popular in the Community