For couple Jackie Nguyen and Nate Huntley, the idea of taking run-of-the-mill engagement pictures ― forced smiles, embracing in an open field ― just wasn't an option.
Instead, the couple of four years, who lives in New York's Astoria, Queens, neighborhood, spent the last year doing an ongoing engagement photo series inspired by some of their favorite dynamic duos from pop culture. They paid homage to pairs like Marty McFly and Doc Brown from "Back to the Future," Michael Scott and Dwight Schrute from "The Office" and Wet Bandits Marv and Harry from "Home Alone." And they nailed them all.
Exhibit A: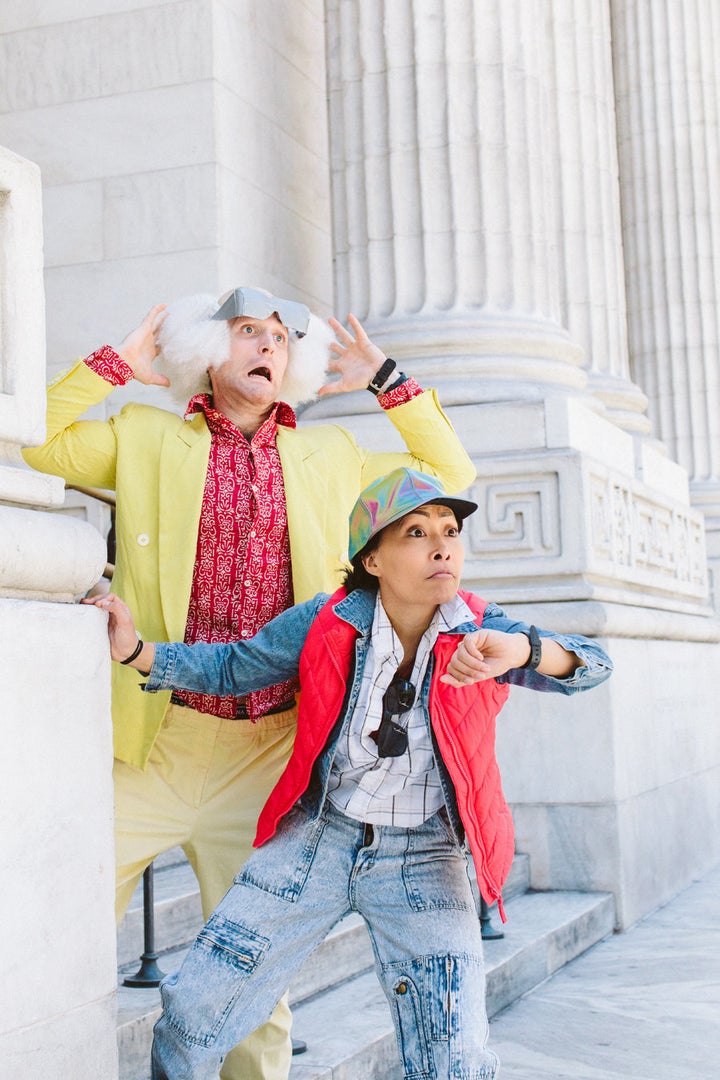 Exhibit B: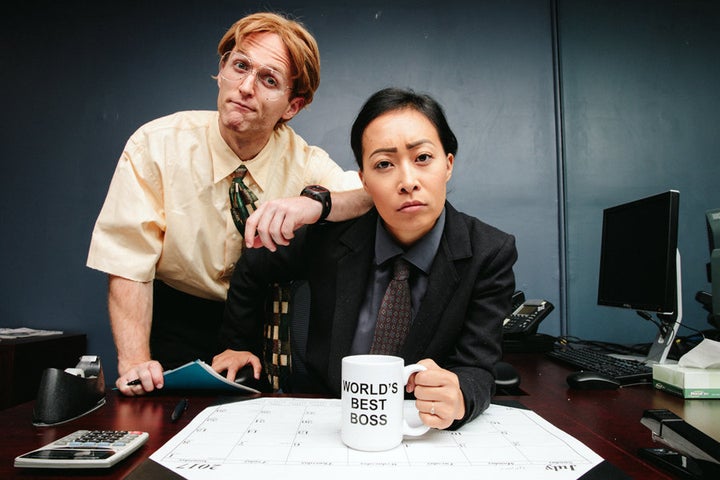 Exhibit C: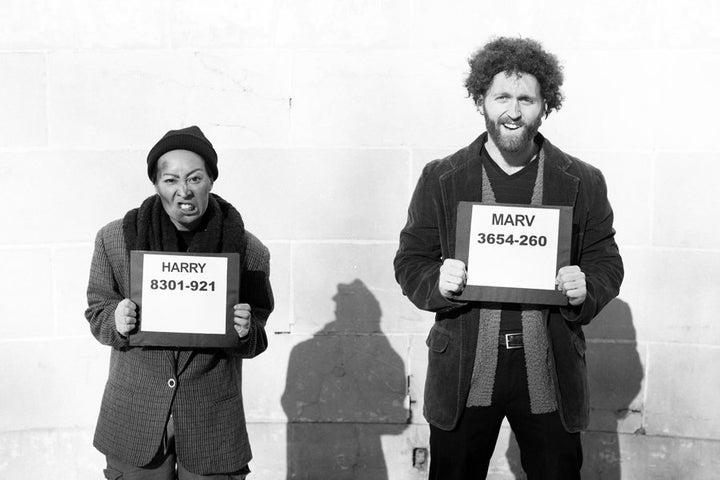 "Nate and I are huge nerds," Nguyen told HuffPost. "We are completely obsessed with the majority of couples we paid tribute to and have a genuine love for being a bit kooky. We've even tried to invite Macaulay Culkin to our wedding using our photos. Not sure if he'll accept, but it's worth a shot."
They pitched the idea for the project to their photographer friend Isaac James, who was totally on board. They shot at locations around New York City and even made a trip to New Jersey.
See some of the other iconic twosomes they imitated.
Yoko Ono and John Lennon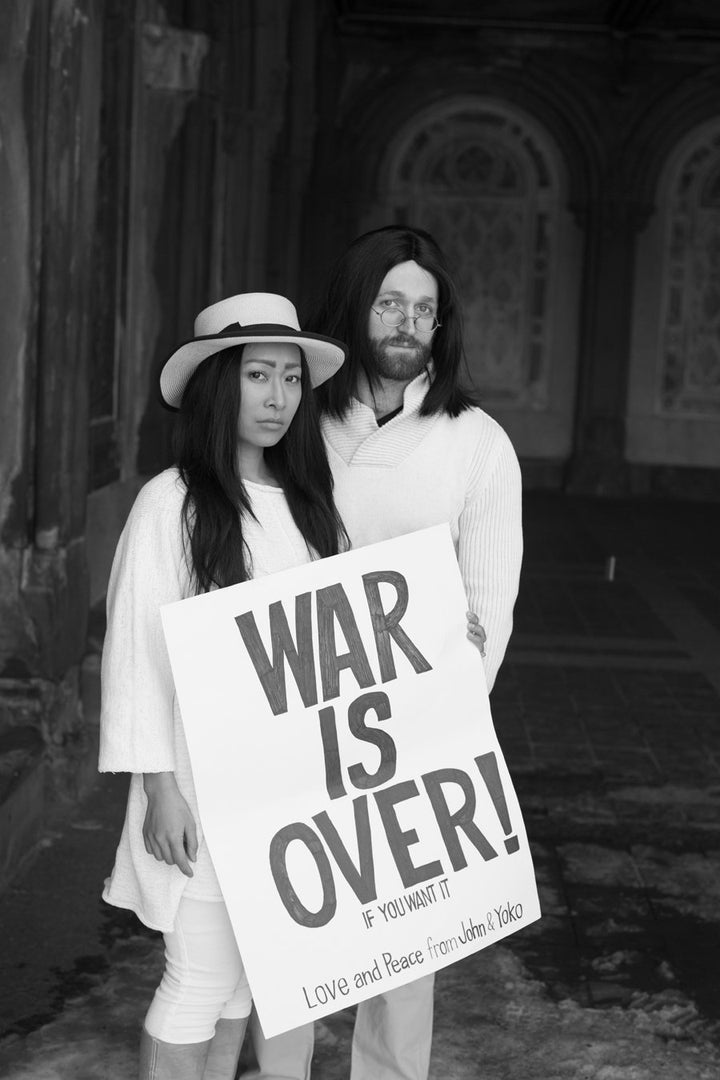 Miranda Hillard and Mrs. Doubtfire from "Mrs. Doubtfire"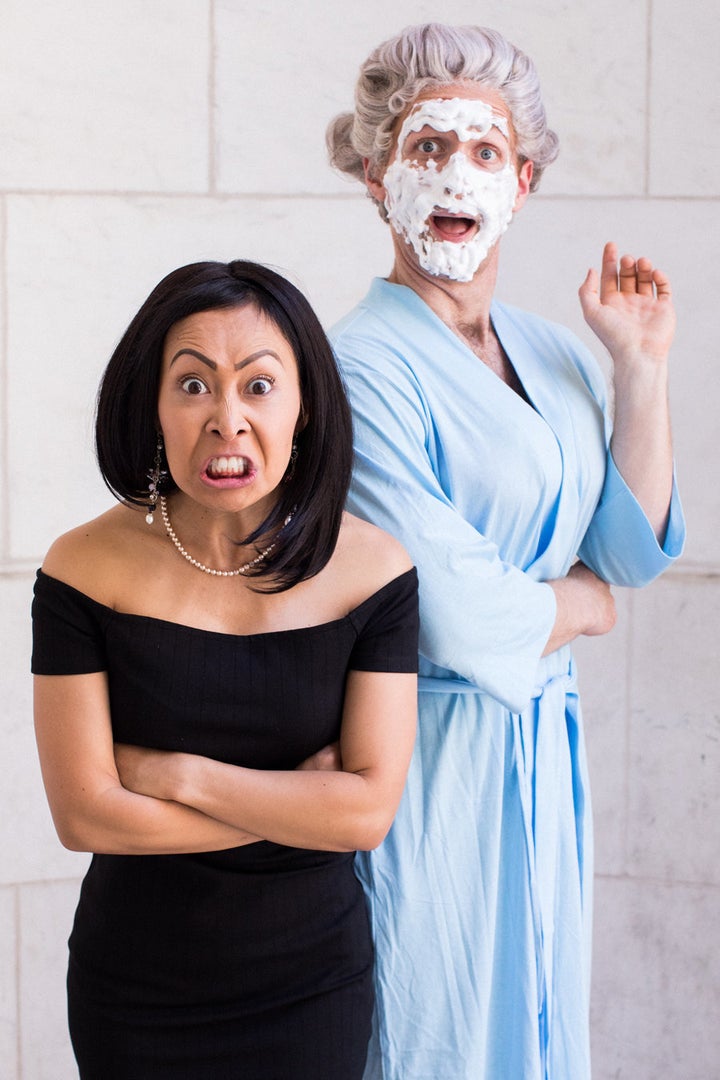 And Ellie Sattler and Alan Grant from "Jurassic Park"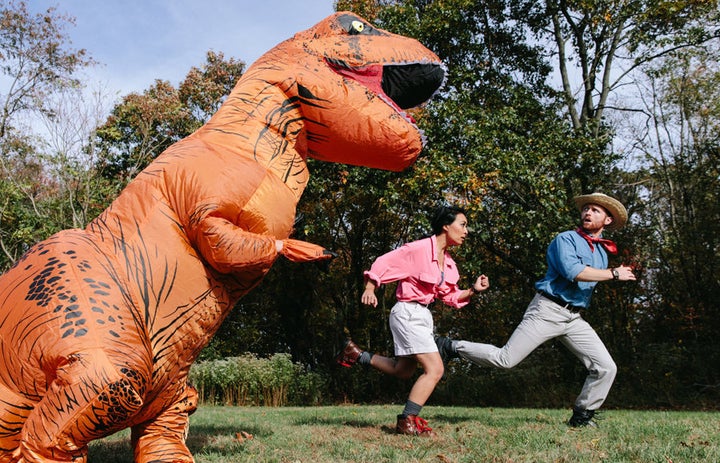 Of all the looks, Nguyen's favorite was Harry and Marv from "Home Alone" and "Home Alone 2″ ― two of her favorite movies.
"We got into full character and walked around The Plaza Hotel and Bethesda Fountain where they actually shot the film," she told HuffPost. "Any excuse to be Joe Pesci for an hour is fine by me."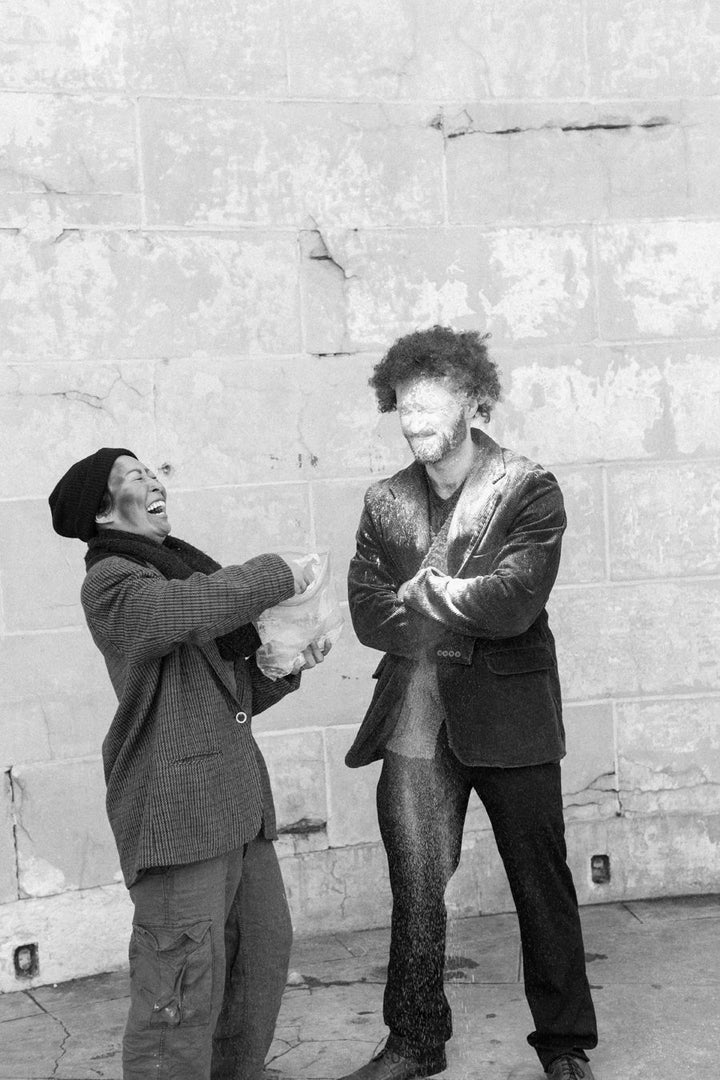 For Huntley, the best part was tackling Jack and Rose From "Titanic."
"We got into a pool and tried to stifle our laughing because it was such a dramatic shot to try and get but was hilarious at the same time," Nguyen said.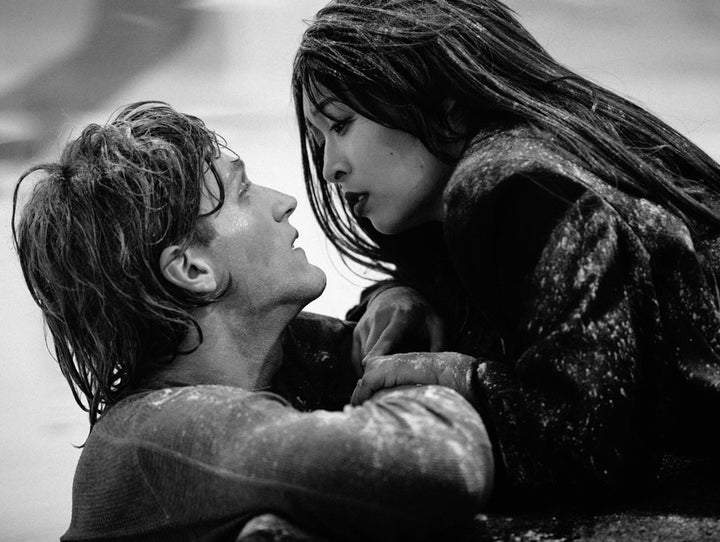 The couple couldn't have executed their vision without lots of planning, legwork and help from talented friends. Oh, and many, many thrift store trips to get the costumes just right.
"Because we are also ballin' on a budget, we made sure we only bought from thrift stores to cut down on costs," Nguyen told HuffPost. "Luckily, we have a lot of friends in the arts who had lots of costume pieces for us to borrow. The Mrs. Doubtfire wig is borrowed from an old Broadway production!"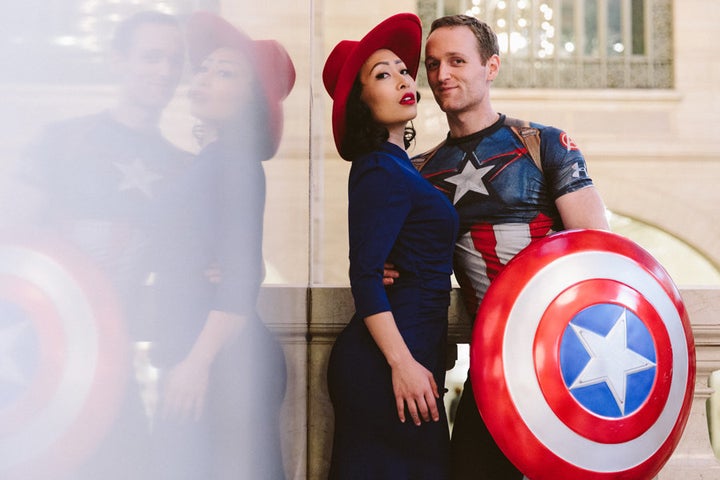 Nguyen and Huntley, both actors, first met in 2014 while doing a production of "Miss Saigon" in North Carolina. What started as a summer fling turned into something more serious.
"We had a cute two-month romance and parted ways because we both had different shows that were contracted for different parts of the U.S., thinking nothing would come of it," Nguyen told HuffPost.
A week later, Jackie was diagnosed with alopecia, an autoimmune disease that causes hair loss.
"Nate took the initiative to shave his head with me so that I would not face the ominous task of being bald alone," she told HuffPost. "He asked me to be his official girlfriend. We have been inseparable ever since."
Now the couple is planning a wedding in Columbus, Ohio, in April. And much like their engagement shoot, the occasion will be far from traditional. The theme? "Expect the unexpected," Nguyen said.
"We have the most outlandish and fun things planned for the wedding, some of which are surprises that we can't reveal!" the bride-to-be told HuffPost. "What we can say is that it is a Chex Mix of Willy Wonka meets Christmas meets a magical carnival."
We're intrigued! Below, see more pics from the couple's creative shoot: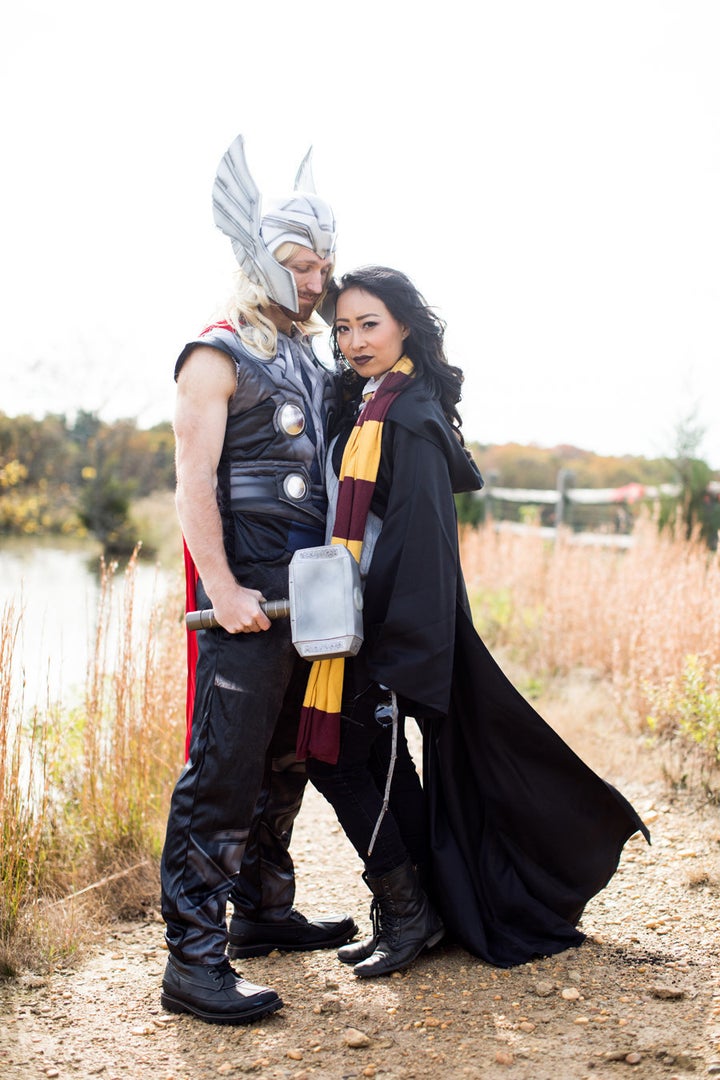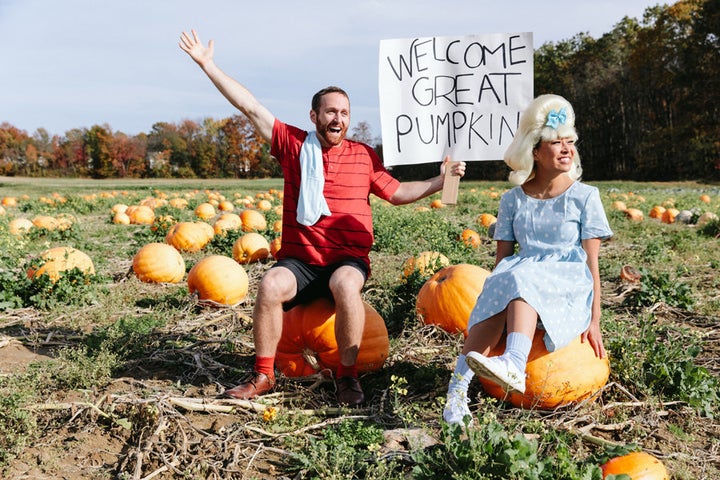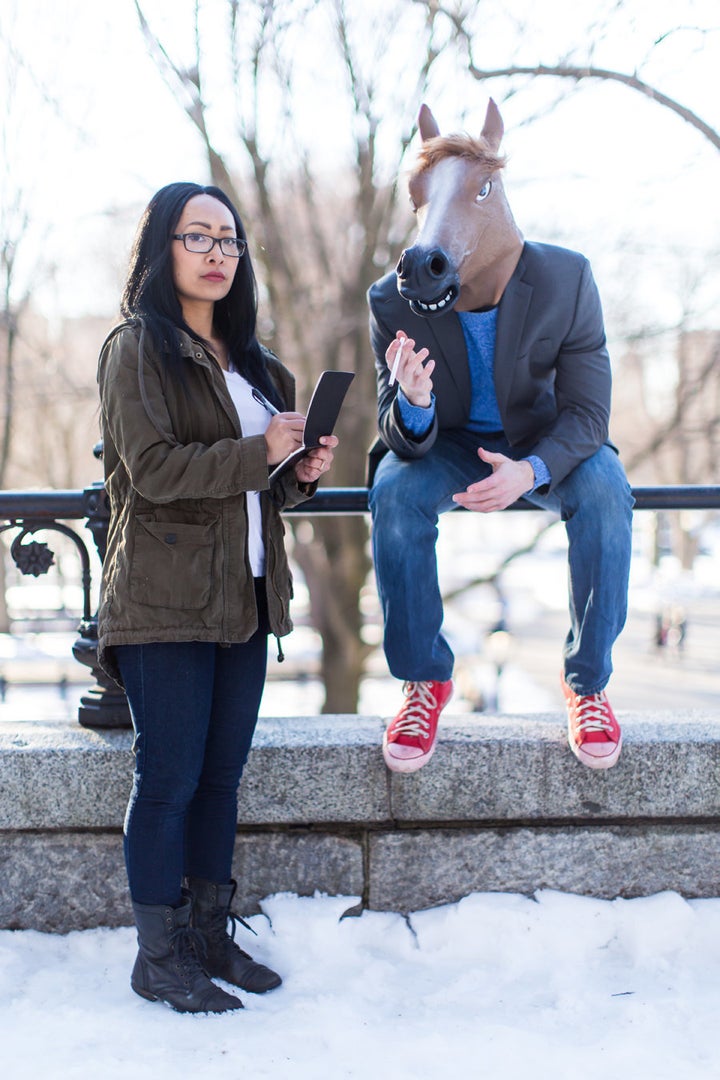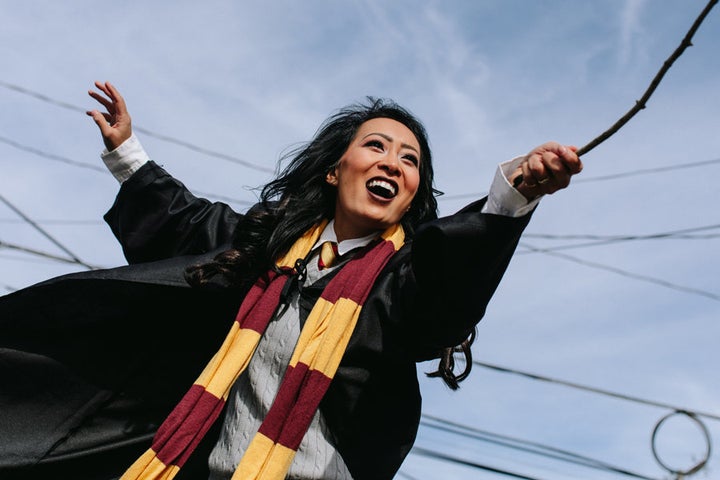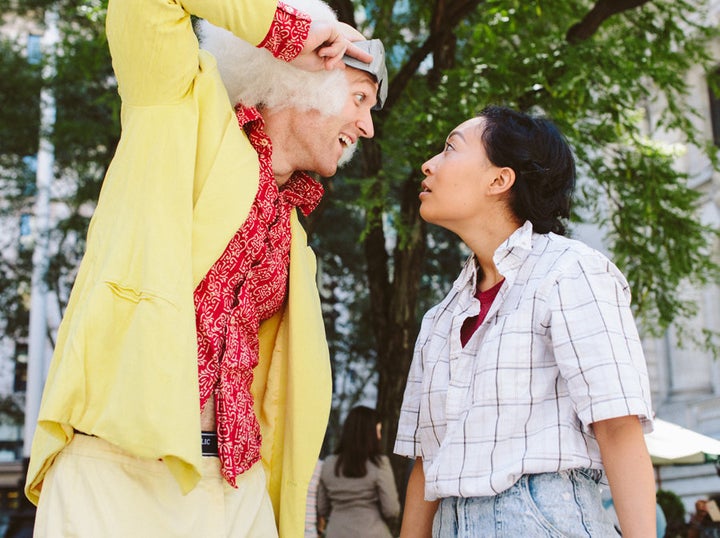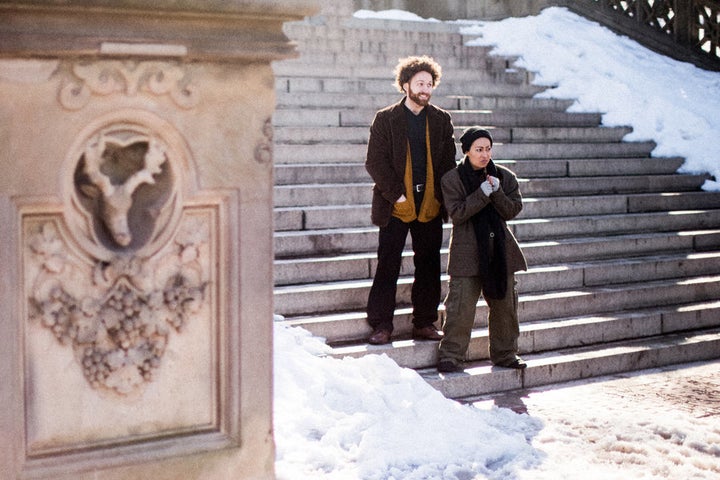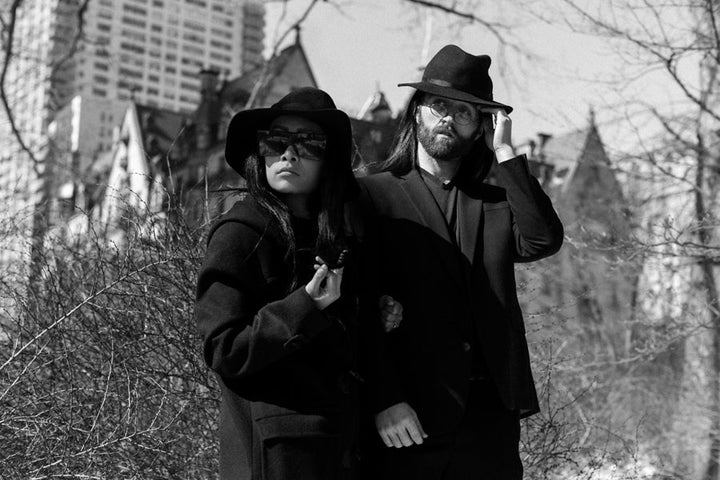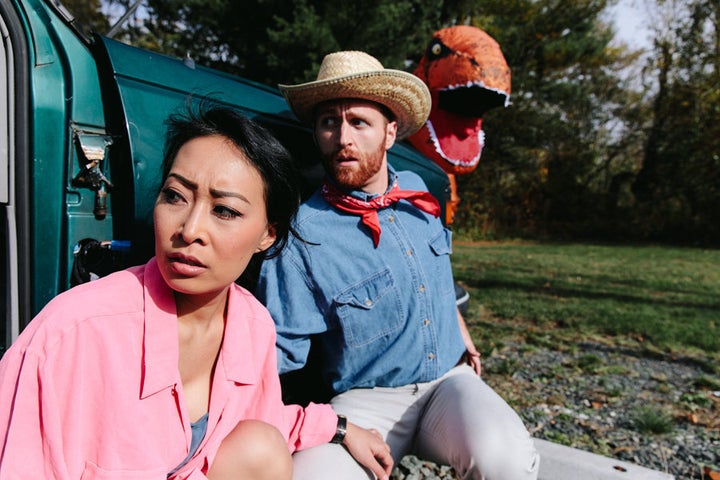 Before You Go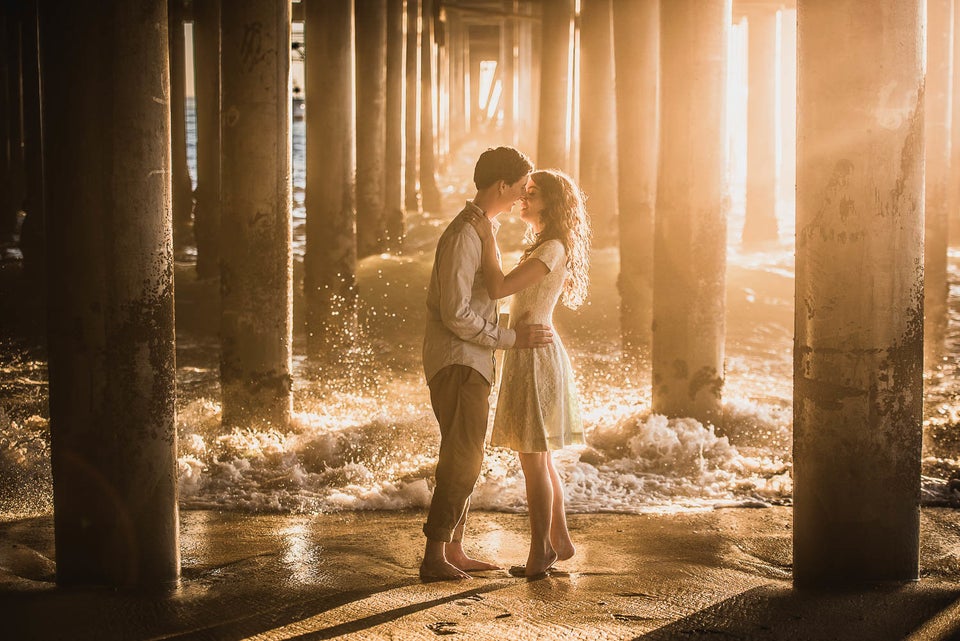 Award-Winning Engagement Photos