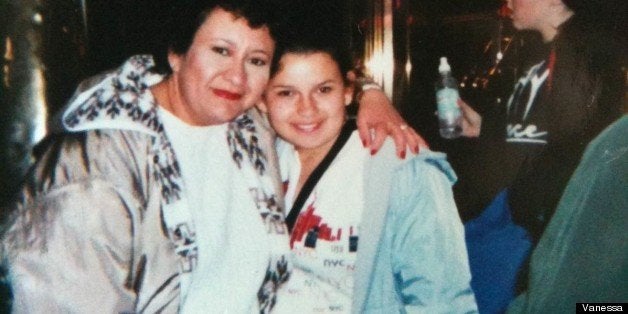 The Early Signs
Liz: We have three children, Vanessa is the middle child. Our oldest boy quickly caught on to his ABCs as a preschooler and when Vanessa was the same age, I tried teaching her the alphabet, but she just wouldn't get it. I'd say, "A … apple, B … for bat," and she'd just look at me and shake her head. Then she'd look off.
I'd get so frustrated, thinking, What's wrong? Don't you know what these letters are? Then I'd think, She's just not ready to learn yet. She'll be fine; she's free spirited.
What I didn't realize was that she was so frustrated. She was looking at a "B" backwards, or a "C" upside down.
Vanessa: One of the first memories I have is from kindergarten and all the kids would go to the front of the class and read a book in front of our parents, or to each other. All I wanted to do was get up there and read, but I was nowhere near able.
Liz: Her problems continued into first grade, second grade -- she just wasn't getting it. The first "diagnosis" was always, "She's being lazy" or "She just isn't ready yet." It was never, "Maybe there's something wrong; maybe she has a learning disability."
A Real Diagnosis
Liz: Finally, in the third grade one of her teachers [raised the possibility of a learning disability]. And my husband and I were like, "No. Not our child. She's fine!" She was very strong willed and independent, so I thought, She just doesn't want to do this. But they had her tested and, lo and behold, she had dyslexia. I cried, because I felt so guilty for always being so frustrated with her.
Vanessa: I do remember being tested. They brought me into a room and asked me all these weird questions. But what I remember more is being held back -- I went to the same school from preschool through first grade. In second grade I was put in a private school; in third grade I was home schooled; then when I was going back into the public school system, that's when I was held back and when they diagnosed me.
Early Help
Liz: After the diagnosis, everything changed. They decided to put her in "resource" [a class that provides additional, special instruction]. I'm in my 50s and when I was in grammar school, that was the "slow" class, so of course, I thought there would be a stigma. But there was none of that.
Vanessa: I'll never forget my teachers, they sat down with me one-on-one and started from the beginning, going over the alphabet, going over my math, teaching me techniques to know things like tell my "Bs" and my "Ds" apart, because those were the hardest for me. You put your fists together and put your thumbs up and press: you have a "D" on your left hand, and a "B" on your right.
Liz: Vanessa was determined to be in the mainstream class -- she always wanted to be right up there with her peers. All her friends were getting little stars, or medals and she never got one. She would get so frustrated. As she proceeded into 4th and 5th grade, they had honor roll and that was horrible because she wanted to be on it, but she couldn't.
A Mistake?
Vanessa:By the 6th grade, I had caught up to my reading level so they gave me a choice -- You can stay in resource or not. I didn't want to be different so I chose not to. [The schedule] was also structured so that if you went to resource, you lost an elective. For me, that meant losing choir, which was something I was really good at. As a 12-year-old, I was like, I want to go sing and be good at something, not go for this extra help. But I still needed it. I feel like you shouldn't give a 12-year-old that decision.
I think that was one of the biggest mistakes, not being in resource through middle school, high school and my college years. Academically, I wasn't very good. I did make honor roll, but I think it was one time. I was in junior college for four years, then I transferred to a university and I never told anyone about my dyslexia until then.
Coming Out
Vanessa: We were at a school fair at orientation and my mom said, "Vanessa, you really should get involved with the disability center for extra help." She had heard me crying and being upset all those years because my grades weren't really where I wanted them to be. She has always [pushed] me to get the extra help I deserve, but I never wanted to until I transferred to U.C. Santa Cruz. I was 23 years old.
Liz: Again, strong willed.
Vanessa: I joined Eye to Eye (a national organization with local chapters that aims to improve the lives of people with ADHD and learning disabilities). They encouraged me to be open about my learning disability, and to really talk about it.
The lightbulb finally went on. I didn't know all of the accommodations or extra help that was available, because I had never used it. I started using audio tapes and I had a special editor who helped read over long papers. I got my degree in history, and there's a lot of writing, so that was a big help.
Liz: You know, there is a stigma, people who think, She doesn't see things backwards, that's just malarky. I had someone tell me once, "Oh, she's doing it for attention." No. It's not for attention. It's very real.
What's Up Next
Vanessa: I'm working right now -- at Target and I was a nanny -- and I'm applying to get my master's degree to teach special education. That's my passion, that's what I want to do; help other kids who are struggling in school.
I have to pass four tests to be able to teach kids in California and I'm having a hard time finding tutors or extra help [while] not being in school. I took the first one two times and did not pass and just took it for the third time, I studied a little different, and I passed.
Liz: She has to study a lot more than an average person. It has to be totally quiet, and she has to be focused, and she has to be on. But she did it! And we're very proud of her.
Vanessa: The hardest thing day-to-day is spelling, especially now when I'm updating my resume and applying to grad school. Texting is hard. Writing things that not even the autocorrect can fix is really frustrating. I'll type it into an [internet browser], then I'll copy the spelling into my phone. It depends on how determined I am to use that word.
I read all the time to try and stay on top of things, but my vocabulary isn't very broad, I'll admit that. I don't know what some things mean, but at this point, I'm not afraid to ask someone "Hey, what does this mean?" It took a long time to be able to do that.
The stigma has to change. It's not a bad thing to have a learning disability, it just means you learn differently. I don't want kids to wait until they're 23 years old to accept their learning disability.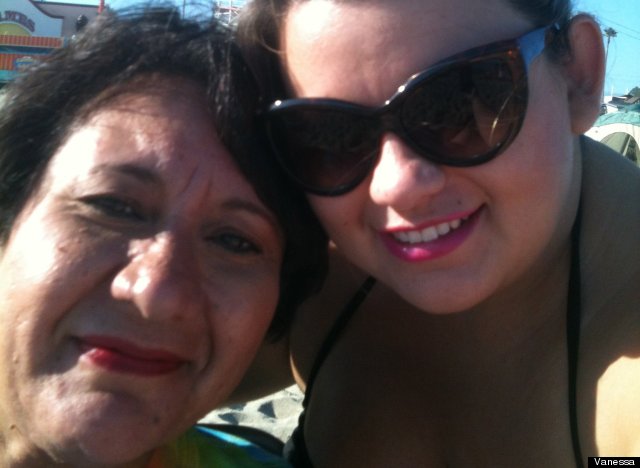 A recent photo of Vanessa and Liz.

This conversation has been edited and condensed.
Read more from our "Speak Up for Kids" series: