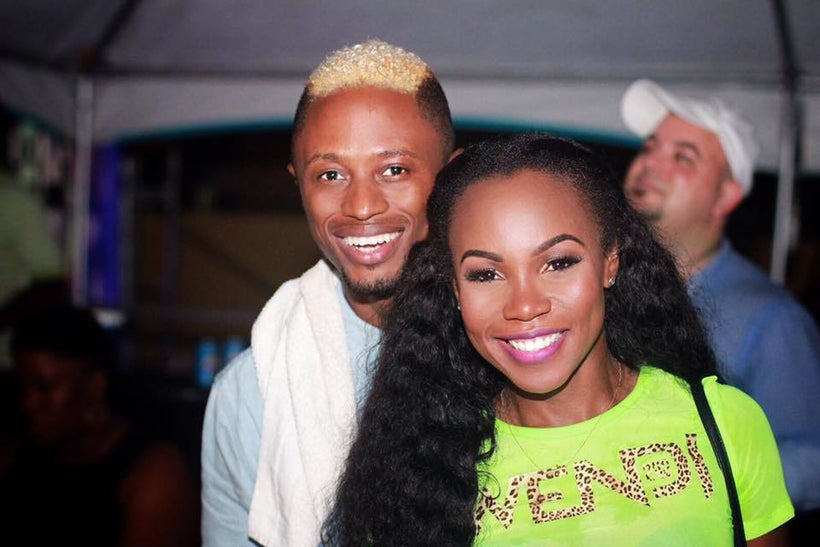 When we think about music power couple royalty, we generally think about Jay Z and Beyonce, or if we look closer at home in the Caribbean, we think about Bunji Garlin and Fay-Ann Lyons. However, I recently came across another power couple in the music industry from the Bahamas that's having a massive influence on the music industry and on the Caribbean on a whole and I immediately knew I had to know their story. The couple I am referring to are none other than Dyson Knight and Wendi from the Bahamas. Both are musicians in the their own right individually, but also collectively as a power team.
I am an entrepreneur and I love business, but my wife wants nothing to do with business, so I was quite intrigued as to the inner workings of a couple with a passion and burning desire for the same thing, music. Not only do Wendi and Dyson perform together, they help write each other's songs and frequently are featured artist on each other songs. Though they are engaged now and creating music together, I had to know where this all started from for each of them.
Take a read, I was blown away by their individual stories and hope you will be too.
For Wendi, her Inspiration for music came just as she was about to pursue medical studies at the University of the West Indies (UWI) in Jamaica. She has her first degree in biology/chemistry but this was not her passion, her love for music; singing was on her mind constantly. She eventually succumbed to her innermost desires and decided to pursue music full time at the Berklee College of Music in Boston. She graduated with a degree in music business and voice. A rather radical transition you'd agree; from Biology and the sciences to music. But her journey did not end there, after returning to the Bahamas, Wendi joined a local band, Visage. At that time, she was mainly focused on writing music and finding her place in the R&B and Pop world. It was actually her friend at the time Dyson, who pushed her to try Caribbean music. That push would start her ascent to fame as shortly thereafter she became the headliner for the band Visage. With her sultry voice and amazing vocals, Wendi was soon a fan favourite as the band gained more visibility eventually becoming the largest and top band in the Bahamas.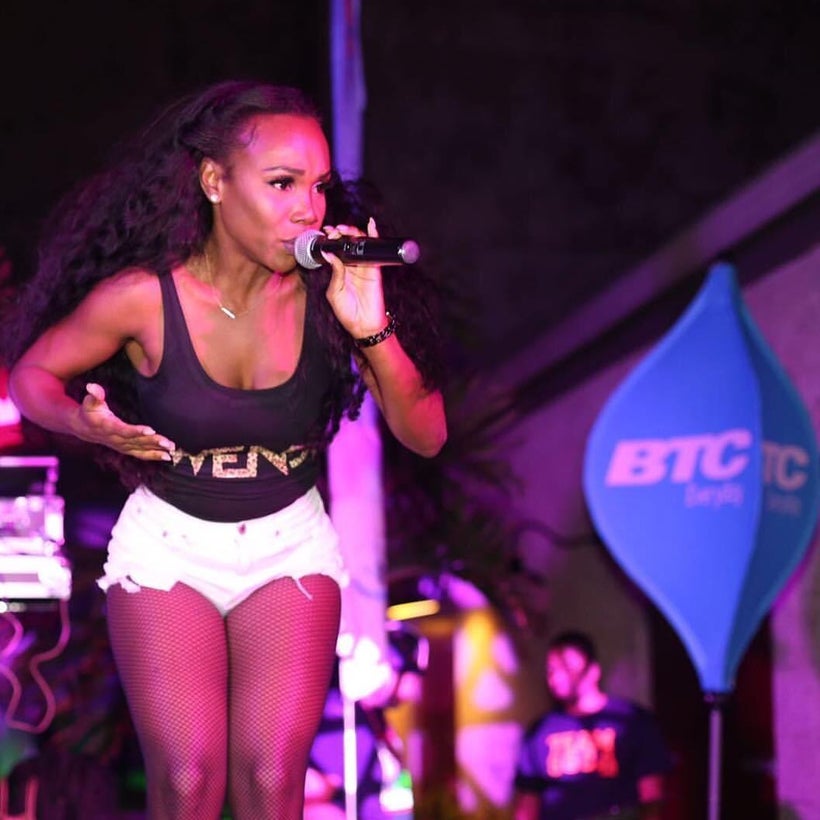 Dyson's journey into music took a much different road, his music career began at a very early age, his dad is a expert 8 degree oboe player. The Oboe is listed as one of the world's most difficult instruments to play so to be at the 8th degree, the command and mastery of the instrument had to be superb which is an amazing accomplishment. So now we know Dyson was born into a musical household, we understand why Dyson himself started playing the trumpet at the age of 4. He was a quick study, tutored by his Dad but he was only interested in music as a hobby, not as a career. He grew up loving bands like Boyz II Men and NSYNC. He soon noticed, that music came naturally to him, but like is wont to happen in the Caribbean where the music industry is not huge and not generally considered to be lucrative, he opted to play it safe and studied Computer Science. As fate would have it though, his first formal job was in the music industry. This exposed him to some of the most popular Bahamian artist at the time and they were quick to recognize his natural talents. Some of these artists took him into the studio to record and produce music with them. Dyson was always a prolific song writer which came in handy later when he was introduced to the Baha Men, (cue: who let the dogs out) (I don't think anyone ever found out who...lol). After writing several top songs for the group, Dyson later joined the band and started performing and touring with them.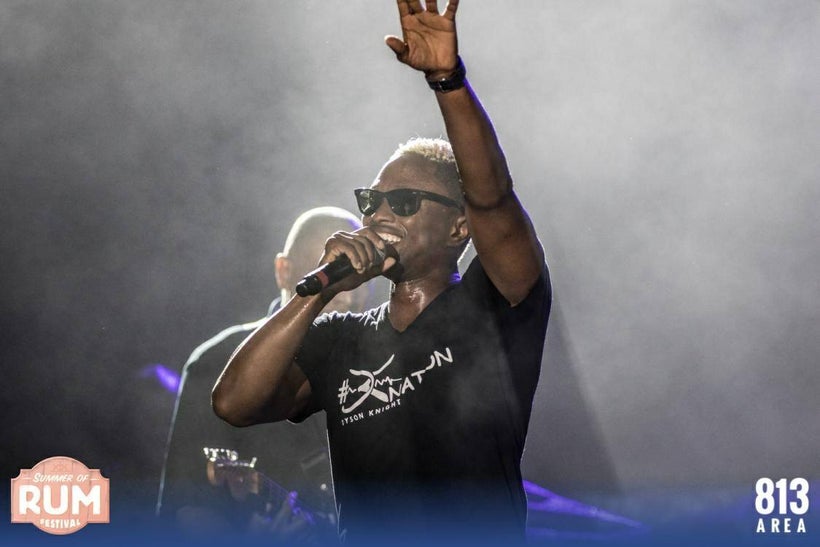 Later in his career he received a call from the band Visage, the band wanted him to sit in for another artist. This opportunity started him on the next leg of his journey which would see him write several top songs for Visage which were very popular locally and thrust him into the spotlight. Dyson went on to receive the 2017 Elevation Music award for male artist of the year as well as song of the year and road march for his song "I come to party."
Dyson isn't the only one in the spotlight, Wendi is also a two time Bahamian Icon Award Nominee and winner in 2017 for her song "Een Missin It" as well as the female artist of the year. The two musical dynamos met while performing together in the band Visage, and were music partners for a while before they fell in love. They have both performed regionally and internationally as well as collaborated with other top artist in the Caribbean. Dyson in particular has collaborated with Julian Believe, on song called 'physical education'. (You may remember Julian Believe from here).
As a social media strategist, you know I always need to know what's the social media situation with everyone I feature. I was impressed to know that generally, both Wendi & Dyson manage their own social media for a more personal feel. They do have a team consisting of an official photographer and a manager who assist with content creation but social media is personal.
As usual, as I concluded I asked them both, what is one thing that people don't know about you?. Wendi shared that she is an excellent cook and enjoys preparing meals for her fiance and family. She is also a bit of a tomboy who loves the outdoors and who can fish and catch crab(!) As for Dyson, he share that he is the neighbourhood barber(!), styling and cutting his own hair and that of people in his family and community.
This dynamic duo is certainly a couple to keep on your radar with some massive plans in the pipeline including more personal and global collaborations and a concert with the Baha Men. Be sure not to sleep on them, they know they are music royalty and they are here to claim their throne.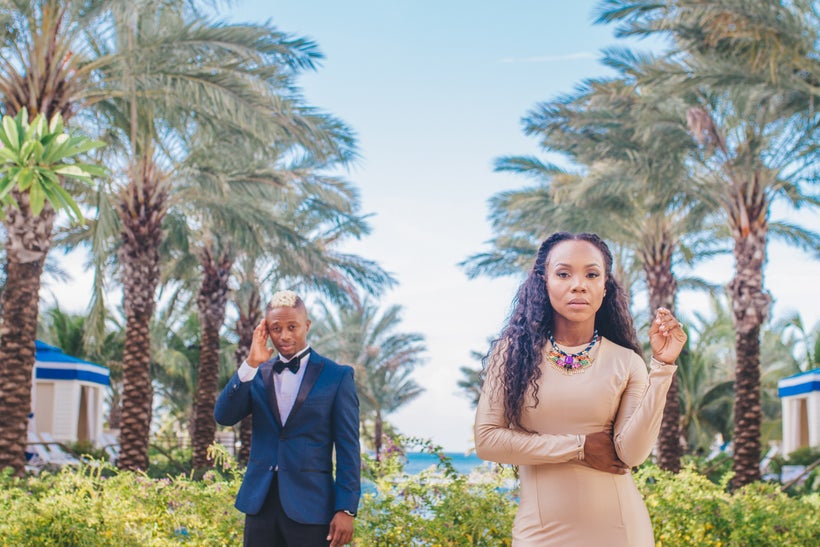 Calling all HuffPost superfans!
Sign up for membership to become a founding member and help shape HuffPost's next chapter
This post was published on the now-closed HuffPost Contributor platform. Contributors control their own work and posted freely to our site. If you need to flag this entry as abusive,
send us an email
.