George Orwell's Animal Farm and 1984. Sinclair Lewis's It Can't Happen Here. Hannah Arendt's The Origins of Totalitarianism.
One by one, classic books depicting dystopian dictatorships ― and the factors that allow such governments to "happen here" ― have been shooting to the top of Amazon's hourly-updated best-seller lists, and, in some cases, selling out on the site, leaving publishers rushing to fulfill demand.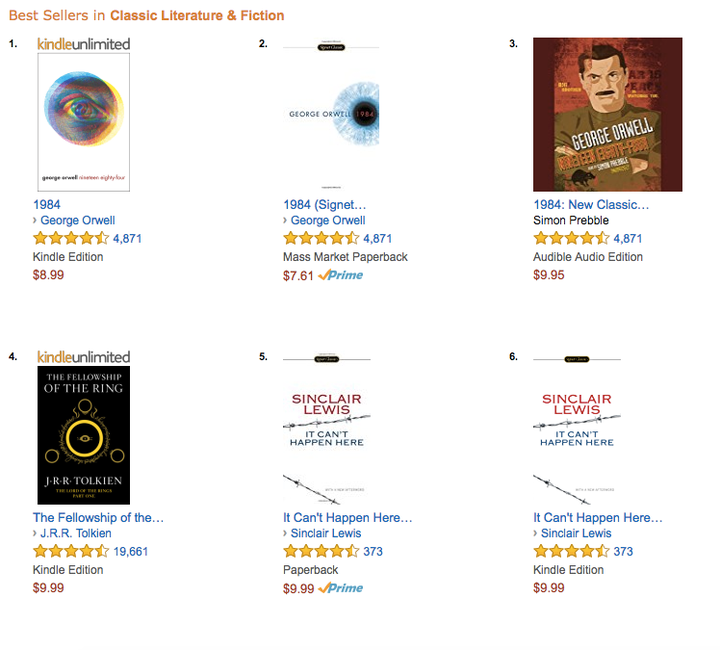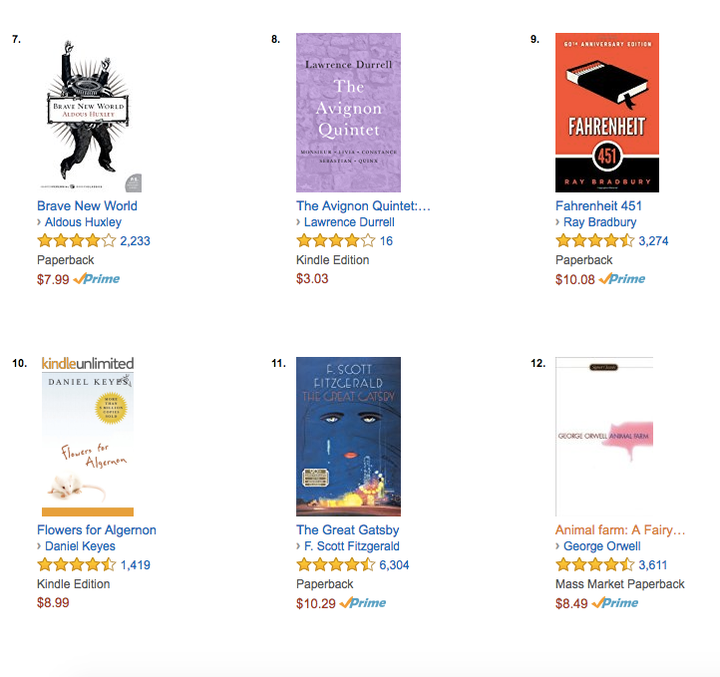 Now that the Trump presidency has actually commenced, interest in such literary examinations of totalitarianism and malevolent dictatorships has only appeared to grow. Trump's first week in office was packed with overtly false statements from his press surrogates, as well as drastic executive orders that many Americans saw as evidence that his time in office would match the least optimistic projections. Following massive protests and federal court orders responding to his ban on travel from seven Muslim-majority countries, these orders were reportedly flouted, leading experts to warn of a constitutional crisis.
Meanwhile, just as Rep. John Lewis' award-winning graphic memoir series March rocketed up the Amazon charts and sold out on the site after the civil rights icon sparred with Trump earlier this month, classic works of fiction and nonfiction that depict oppressive regimes have taken up residence at the top of Amazon's best-seller list.

George Orwell's 1984, which portrays a dystopian government's use of disinformation and revised history to solidify power, sold out on Amazon last week after it saw sales explode by upwards of 9,500 percent following the inauguration, according to Penguin Random House's Craig Burke. (The publisher's Signet imprint puts out editions of classics, including 1984.) Animal Farm, another political satire by Orwell, has also seen higher demand, Burke told HuffPost in an email. "Last week, Signet ordered an additional 300,000 copies of Orwell's novels," Burke said ― a number which includes a 75,000-copy reprint of 1984 announced last week.
He added, "We printed last week about half the copies of 1984 that we sell in a typical year."
It Can't Happen Here, a less widely read classic by Sinclair Lewis, has also been selling strongly for Signet. Described as the satirical, yet unsettlingly realistic narrative of "a president who becomes a dictator to save the nation from welfare cheats, sex, crime, and a liberal press," the book's eerie resonance with current political events has made it another popular choice in recent weeks. About 45,000 copies of Signet's It Can't Happen Here have been sold since Inauguration Day, said Penguin Random House ― and as of Monday, it had also sold out on Amazon:

Perhaps most jarring is the sudden popularity of Hannah Arendt's 1951 doorstop The Origins of Totalitarianism, a hefty work of political philosophy that traces the roots of both the Nazi and Stalinist regimes. It's not a light read, given both the subject matter and its 500-plus page count. Nonetheless, the book ascended the Amazon chart and, as of Monday, was sold out on the site. "This," wrote Jezebel's Hannah Gold, "is extremely metal."

Edging Arendt out for the top spot in current history best-sellers: the 1988 oral history The Journey Back From Hell: Conversations with Concentration Camp Survivors by Anton Gill.
Based purely on these Amazon snapshots of current demand, it seems America is in a rather pessimistic mood these days. Of course, nothing eases a sense of pervasive existential despair like curling up with a good book. Anyone need to borrow a copy of The Hunger Games?
Support HuffPost
The Stakes Have Never Been Higher
Related
Before You Go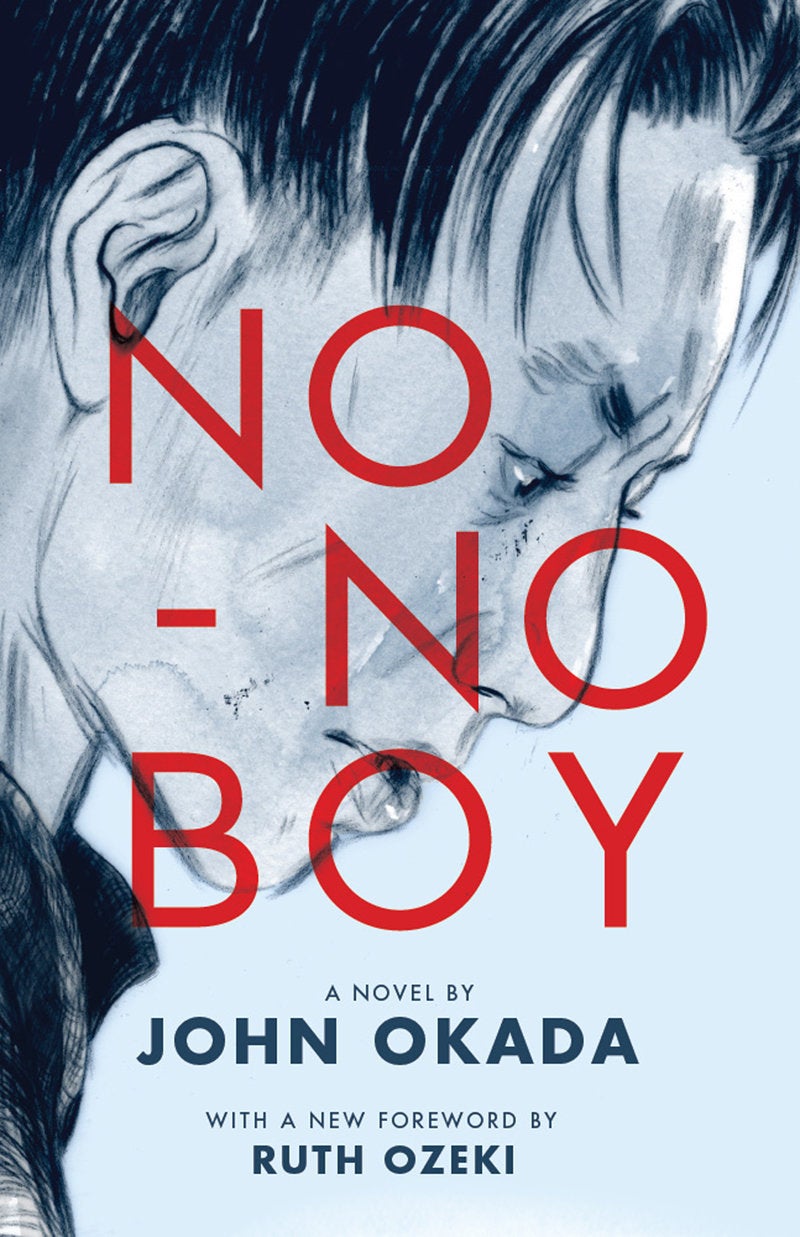 Novels About Dark Times In American History
Popular in the Community