A new batch of photos has surfaced depicting police units on the hunt for alleged Boston bomber Dzhokhar Tsarnaev.
Sergeant Sean Murphy, a tactical photographer with the Massachusetts State Police, handed over the images to the magazine after being angered by the portrayal of Tsarnaev on the cover of Rolling Stone magazine. Since releasing the collection, Murphy has been reassigned to the 11 p.m. to 7 a.m. shift at the State Police barracks in Athol. Police say the transfer was not a demotion or punishment, but that Murphy will be investigated in connection with the leak.
"Because the allegation he faces is germane to his former role in media relations, the department confiscated his department-issued photography equipment," Dave Procopio, a state police spokesman, told MyFoxBoston.com. "He is under investigation for possibly violating departmental policy and regulations by releasing departmental material obtained in his media relations position without authorization."
The magazine story is titled "Behind the Scenes of The Hunt for Dzhokhar Tsarnaev."
Related
Before You Go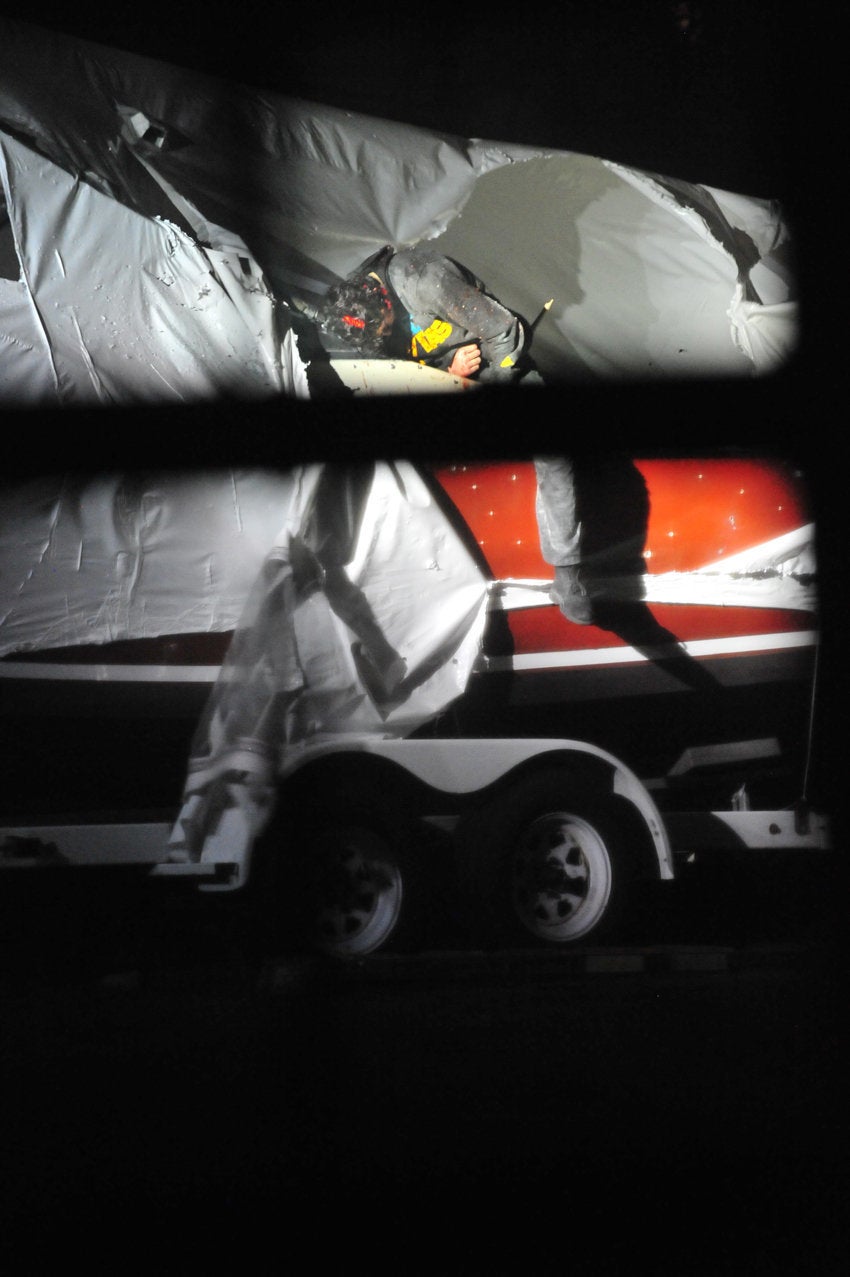 New Boston Bombing Arrest Photos
Popular in the Community