The hunt for Dzhokhar Tsarnaev ended Friday night when authorities captured the suspect wanted in connection to the bombing Monday at the Boston Marathon, according to the Boston Police Department. Authorities say the suspect, along with his brother, killed an MIT police officer, severely wounded another lawman and hurled explosives at police in a car chase and gun battle, according to the Associated Press.
Law enforcement officials in Watertown, Mass., responded to the site of reported gunfire around 7:00 p.m. -- approximately one hour after lifting a lockdown on the area -- where they found Tsarnaev, 19, hiding inside a small boat. Police cornered the suspect, not far from the site of a shootout the previous night that killed his brother and suspected accomplice, Tamerlan Tsarnaev.
The AP reports that the suspects were identified as ethnic Chechen brothers who had lived in Dagestan, which neighbors Chechnya in southern Russia. They had been in the U.S. for about a decade and were believed to be living in Cambridge, Mass.
While the searching was ongoing, authorities in Boston suspended mass transit and warned residents to stay indoors. SWAT teams were called in, as well as FBI special agents. Boston Police Commissioner Ed Davis said, "We believe this man to be a terrorist. We believe this to be a man who's come here to kill people."
Soon after the FBI released photos and videos of the young men at the Boston Marathon, Suspect 1 was killed. A day later, Suspect 2 was finally apprehended.
CLICK HERE for live updates
The streets of Watertown erupted in cheers as news came that the suspect had been captured alive, according to HuffPost reporters Christina Wilkie and Michael McLaughlin.
"I'm happy they caught him. I'm happy he's alive. I want to know why," said Jeannette Harvey, a Watertown resident who works at Massachusetts General Hospital in the trauma ward.
According to AP, Kathleen Paolillo, a 27-year-old teacher who lives in Watertown, also said, "Everyone wants him alive."
Residents were relieved as a heavily guarded ambulance headed east on Mount Auburn Street. It was unclear who was riding inside, but there was a sense that the danger was over.
The violent manhunt unfolded one night after FBI Special Agent Richard DesLauriers vowed that the alleged bombers would be "brought to justice."
PHOTOS: (story continues below)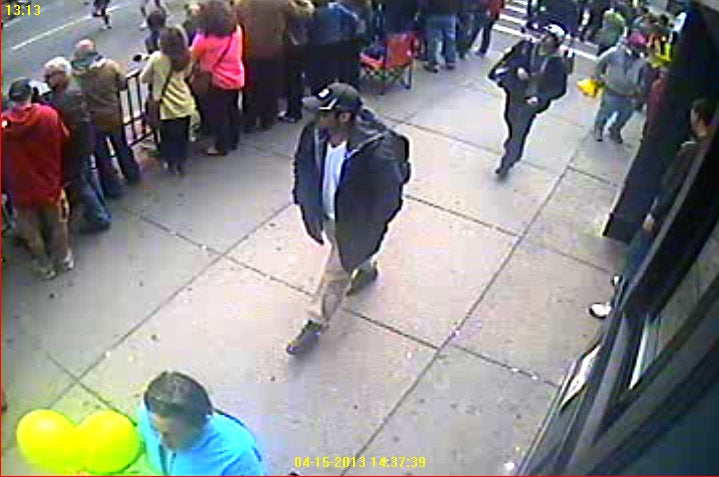 Boston Marathon Bombing Suspects
Related
Popular in the Community