Boston bombing suspect Dzhokhar Tsarnaev, an American citizen, won't be treated as an enemy combatant as some Republican members of Congress had suggested, the White House said Monday.
"He will not be treated as an enemy combatant," White House spokesman Jay Carney said. "We will prosecute this terrorist through our civilian system of justice. Under U.S. law, United States citizens cannot be tried in military commissions."
Carney said the decision was backed by the administration's entire national security team and ran through a list of suspected terrorists who have been successfully tried and convicted under the federal court system since 9/11.
Some Republican lawmakers have urged President Barack Obama to treat Tsarnaev, 19, as an enemy combatant. Among them is Sen. Lindsey Graham (R-S.C.), who admitted to The New York Times that the suspect would ultimately have to be tried in civilian court, even if he were held as an enemy combatant.
The Supreme Court has never ruled on whether the Constitution would allow the government to hold a U.S. citizen arrested on American soil as an enemy combatant.
Federal prosecutors charged Tsarnaev Monday for his role in last week's attack on the Boston Marathon, as he lay in his hospital bed still in serious condition after suffering a possibly self-inflicted gunshot wound to his neck. Tsarnaev has been charged with conspiring to use a weapon of mass destruction against persons and property in the United States resulting in death.
Before You Go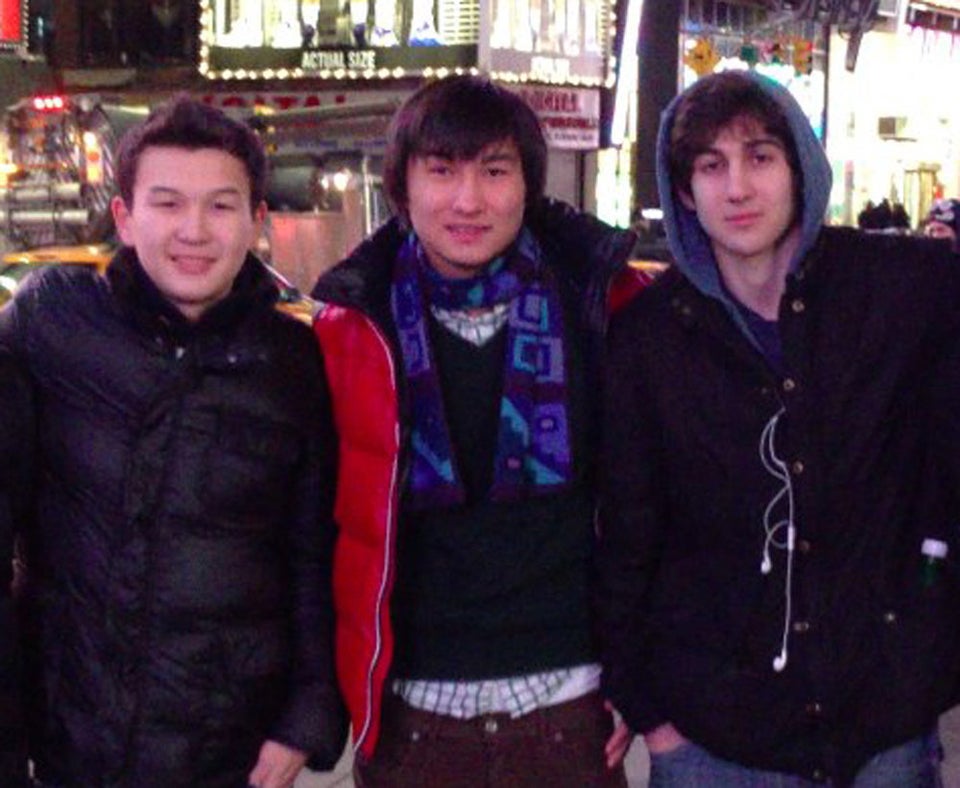 Dzhokhar Tsarnaev
Popular in the Community