BOSTON -- Dzhokhar Tsarnaev, the 21-year-old who admitted he and his brother bombed the 2013 Boston Marathon, has been found guilty on all 30 counts against him, including conspiracy to use a weapon of mass destruction and bombing of a public place.
The jury of five men and seven women deliberated for roughly 11 hours over two days before reaching a verdict. It took more than 20 minutes for a court clerk to read the entire verdict. Tsarnaev stood, but displayed no reaction as it was announced.
The verdict now sets up a penalty phase, in which the defendant's lawyers will try to save him from death row.
Though Tsarnaev pleaded not guilty, the trial began March 4 with defense lawyer Judy Clarke's blunt admission that Tsarnaev and his older brother, each armed with a pressure cooker bomb concealed in a backpack, carried out the devastating April 15, 2013, attack.
The bulk of the charges Tsarnaev faced were connected to the bombing. Three people were killed and 264 injured when two homemade bombs ripped through the crowd near the finish line. Boston was in a state of panic for four days as investigators scrambled to identify the bombers and bring them to justice.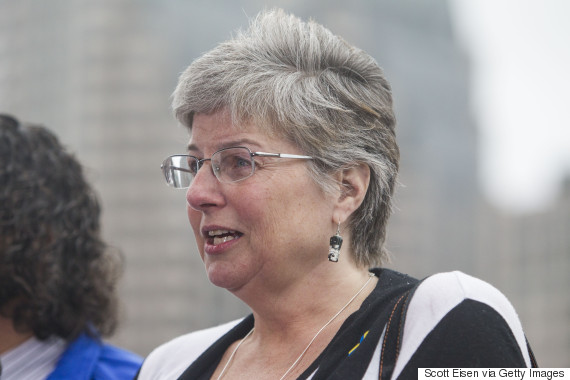 Boston Marathon bombing victim Karen Brassard speaks during a press conference outside the John Joseph Moakley United States Courthouse following a verdict in the Marathon Bombing case Wednesday.
"It's probably going to take many years to get through it," Karen Brassard said outside the John Joseph Moakley United States Courthouse after the verdict was read. Brassard, her husband and their daughter were wounded in the 2013 bombing. "It's been difficult but we're getting through it with each other. It's not something you'll ever get over."
Other bombing survivors flanked Brassard amid a wintry mix, but no others spoke to the media.
The charges also cover the carjacking of a Chinese businessman, the deadly shooting of Massachusetts Institute of Technology police officer Sean Collier, and a gunfight in Watertown, Massachusetts, in which the brothers hurled explosives and fired at police.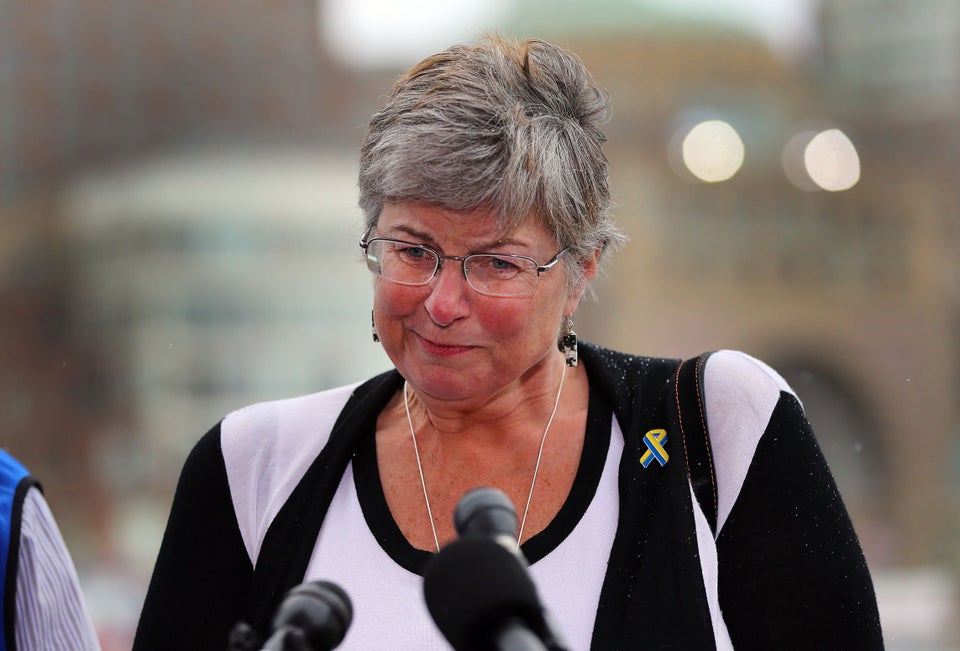 Boston Marathon Bombing Verdict Reactions
Tamerlan Tsarnaev, the defendant's older brother, was run over by Dzhokhar in the battle. He also suffered gunshot wounds. Doctors pronounced him dead early on April 19, and police captured Dzhokhar around 8:45 p.m. that same day.
Assistant U.S. Attorney Aloke Chakravarty in closing arguments on April 6 said Dzhokhar Tsarnaev was a "bloodthirsty" killer who wanted to "punish America" for its foreign policy and treatment of Muslims.
Clarke admitted that Dzhokhar played a role, but said he followed Tamerlan's lead.
"We don't deny that Dzhokhar fully participated in the events, but if it were not for Tamerlan, it would not have happened," said Clarke during her closing argument.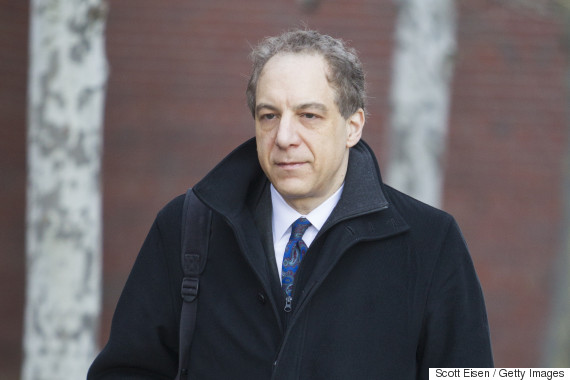 William D. Weinreb, lead prosecutor in the case against Boston bombing suspect Dzhokar Tsarnaev arrives at John Joseph Moakley United States Courthouse before deliberations begin again in the Boston Marathon Bombing case on April 8, 2015 in Boston, Massachusetts.
Securing a life sentence for Dzhokhar Tsarnaev has been seen as the defense team's overriding goal.
Brassard told reporters Wednesday that Tsarnaev has appeared "arrogant" in court.
"He's a grown man and made choices knowing what the outcome would be," she said.
The same jury will now choose between life without parole or a death sentence after hearing testimony from new witnesses. Testimony in the sentencing phase could begin early next week. Massachusetts law does not allow for the death penalty, but this trial was held in federal court.
"We are gratified by the jury's verdict and thank everyone who played a role in the trial for their hard work. As we enter this next phase, we are focused on the work that remains to be done," U.S. Attorney Carmen Ortiz said in a statement. "Because the trial is ongoing, it would not be appropriate for me to say more at this time."
Victims of the marathon attack and their family members will almost certainly testify for the prosecution in the sentencing phase.
During the first half of the trial, the defense sought testimony showing that Tamerlan manipulated Dzhokhar into participating in the bombing, but District Court Judge George O'Toole limited testimony along those lines. With those restrictions relaxed during the sentencing phase, jurors can expect to hear more about the brothers' relationship and Tamerlan's personality.
"[The defense wants] the jury to know who Dzhokhar was before this event," said Boston University professor of law Karen Pita Loor.
It is also possible that Dzhokhar Tsarnaev will take the witness stand to plead for his own life. He did not testify in the first stage of the trial.
The prosecution presented a mountain of evidence. It called 92 witnesses, including amputees who lost a leg from the bombing; the father of 8-year-old Martin Richard, who was killed near the finish line; Watertown cops who came under attack by the Tsarnaev brothers; an FBI agent who catalogued jihadist material on Tsarnaev's electronic devices; and Tsarnaev's boyhood friend who gave him the semi-automatic pistol allegedly used to kill Collier, the MIT cop.
"Sean Collier gave his life doing what he was born to do – serving and protecting all of us as a police officer. Sean was more than a police officer to us, though. He was a caring, fun, loyal, and protective brother and son," said a statement released by Collier's family. "While today's verdict can never bring Sean back, we are thankful that Dzhokar Tsarnaev will be held accountable for the evil that he brought to so many families."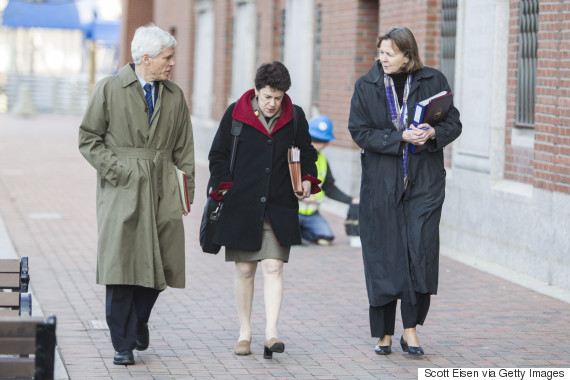 Members of the legal defense team for Boston Marathon bombing suspect Dzhokhar Tsarnaev, including David Bruck, (from left), Miriam Conrad, and Judy Clarke arrive at John Joseph Moakley United States Courthouse before deliberations begin again in the Boston Marathon Bombing case on April 8, 2015 in Boston, Massachusetts.
The testimony was bolstered by photos and video showing the chaos along the marathon route, surveillance footage showing the carjacking victim's escape, and graphic photos of the people killed that brought jurors to tears.
The trial moved faster than expected because the defense didn't cross-examine victims, and they only called four witnesses of their own before resting their case.
An FBI agent testified that only Tamerlan's fingerprints appeared on some bomb components found in the family's Cambridge apartment. A computer expert said Tamerlan searched online for terms that correlate to building explosives, while Dzhokhar heavily used his laptop for Facebook and a Russian social networking site.
Tsarnaev's defense attorneys didn't respond to The Huffington Post's requests for comment.
This post has been updated with quotes from Karen Brassard, Karen Pita Loor, the Collier family and Carmen Ortiz.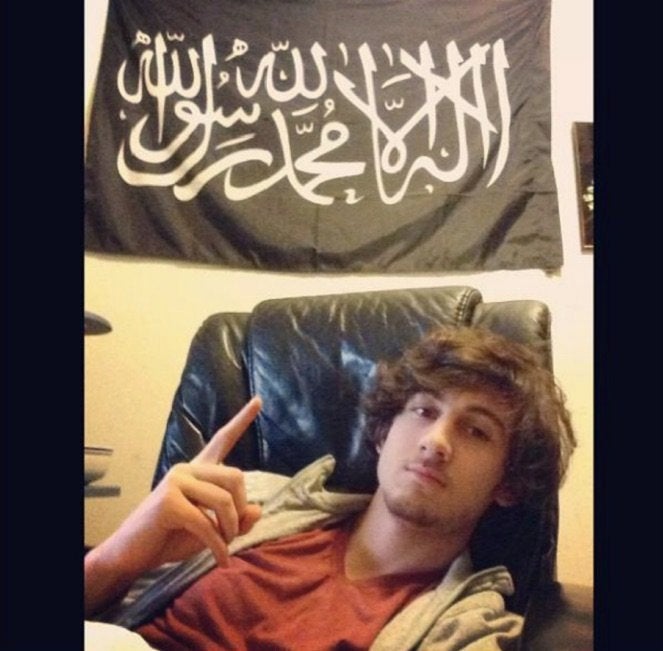 Boston Bombing Trial Evidence
Popular in the Community