Prosecutors showed jurors many photos on the first day of the last phase of Dzhokhar Tsarnaev's trial and one image government attorneys wanted to burn into their memories was the sight of the convicted bomber sticking up his middle finger.
The then-19-year-old Tsarnaev pointed it at a security camera in a police station after his capture, but federal prosecutors argued it was a symbol of the accused terrorist and fanatic's attitude toward the country that gave him asylum and then citizenship.
Federal prosecutors presented this photo of Dzhokhar Tsarnaev making an obscene gesture at a security camera while he was incarcerated.
"This is Dzhokhar Tsarnaev -- unconcerned, unrepentant and unchanged," federal prosecutor Nadine Pellegrini said Tuesday, according to Reuters. The photo was shown during opening statements of the penalty phase of Tsarnaev's trial, where a jury decides if he gets the death penalty or life without parole.
The full video, shown by the defense, however, shows that Tsarnaev's obscene gesture lasted for a fraction of time and that he mainly stood fixing his hair for his arraignment in July 2013.
A jury convicted Tsarnaev earlier this month of 30 counts stemming from the Boston Marathon bombing that killed three people and hurt 264 others on April 15, 2013. Some charges concern the killing of a Massachusetts Institute of Technology police officer and a gunfight with police in which his accomplice and older brother, Tamerlan Tsarnaev, 26, was killed.
The defense postponed making its opening statement till next week, NBC News says, when it's expected to argue that Tamerlan manipulated Dzhokhar into carrying out his plan.
The prosecutors on Tuesday lit into Dzhokhar Tsarnaev by calling to the witness stand people wounded in the attack and family and friends of the four victims.
One of the bombs on Boylston Street two years ago killed 29-year-old Krystle Campbell, a restaurant manager. The testimony of her father caused some jurors to cry.
"Krystle was the light of my life, every father's dream," William Campbell Jr. said, according to The Associated Press.
Prosecutors coupled his testimony with graphic evidence that showed his daughter mortally wounded in the street moments after BBs, nails and other bits of shrapnel from a pressure-cooker bomb sliced through her.
The prosecution called several other witnesses who survived life-altering injuries.
UPDATE: This article has been updated to include the full video shown by the defense.
Like Us On Facebook |

Follow Us On Twitter |

Contact The Author
Related
Before You Go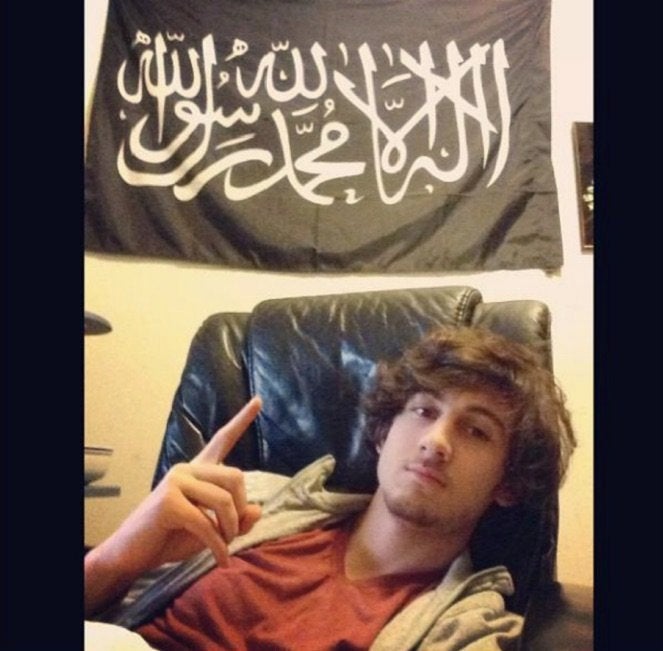 Boston Bombing Trial Evidence
Popular in the Community