Dzhokhar Tsarnaev, 19, charged Monday with using a weapon of mass destruction and malicious destruction of property resulting in a death in the Boston Marathon Bombings, was read his Miranda rights at his hospital bedside Monday after the Justice Department invoked Miranda's public safety exception.
A federal magistrate judge read the rights to Tsarnaev, an American citizen of Chechen descent, at Beth Israel Deaconess Medical Center. Tsarnaev nodded his head to answer the judge's questions, and answered "no" when asked if he could afford a lawyer. He remained in serious condition at the hospital.
The Miranda public safety exception stems from the 1984 case of New York v. Quarles, where police asked a man accused of rape about a loaded gun thought to be on his person before he was read his Miranda rights. Authorities used the exception in two recent foiled terror plots -- the underwear bomber and Times Square bomber -- to question the suspects before reading the suspects their Miranda rights. Faisal Shahzad, the Times Square bomber, continued to talk after being read his rights, while Umar Farouk Abdulmutallab, the underwear bomber, did not.
Sen. Lindsey Graham (R-S.C.), who has called for Tsarnaev to be declared an enemy combatant even though he is an American citizen, has mocked the idea that he should receive Miranda rights. "This idea that the only way we can question him about national security matters is to go through his lawyer, turns [it] over to the terrorist and their lawyer controlling information to protect us all," Graham said Monday on Fox News. "That's crazy. That is absolutely crazy. This man should be held and questioned under the law of war."
The delay in reading Tsarnaev his rights may lead to any statements made before he was given the Miranda warnings being ruled inadmissible in court, said Harvard Law professor Alan Dershowitz.
"There was never a basis for the public safety exception," Dershowitz said Monday on MSNBC. "As you know, when they announced it, the police had already announced that the public safety danger was over, they had arrested everybody. And if they try to circumvent these rules by not giving him his Miranda rights, I can easily see a federal court saying, 'You can't use any of his statements that he gave you in writing in the hospital.'"
Before You Go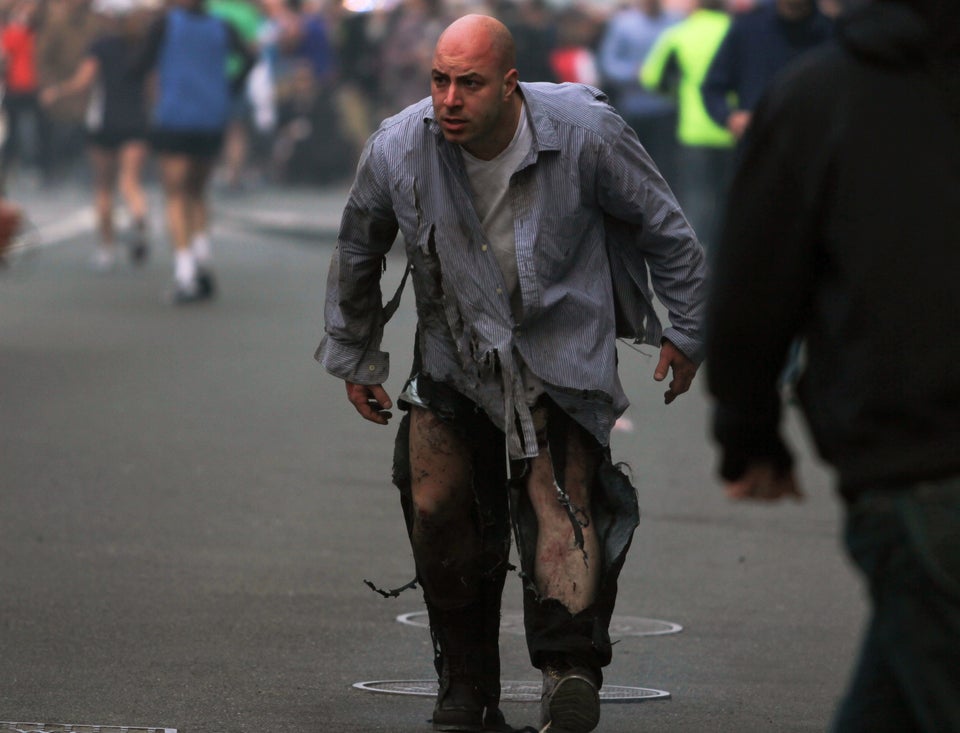 GRAPHIC WARNING: Boston Marathon explosion
Popular in the Community