A Massachusetts State Police officer has released never-before-seen photos of Boston bombing suspect Dzhokhar Tsarnaev, which show him bloodied and bruised as sniper teams take aim at his head.
Sgt. Sean Murphy, a tactical photographer with the state police, handed over the photos to Boston Magazine on Thursday. He released them because he was furious with Rolling Stone for running the now-infamous cover photo of Tsarnaev that many say glamorizes the Boston bombing suspect. He told the magazine that he wanted to counter the message he says Rolling Stone conveys.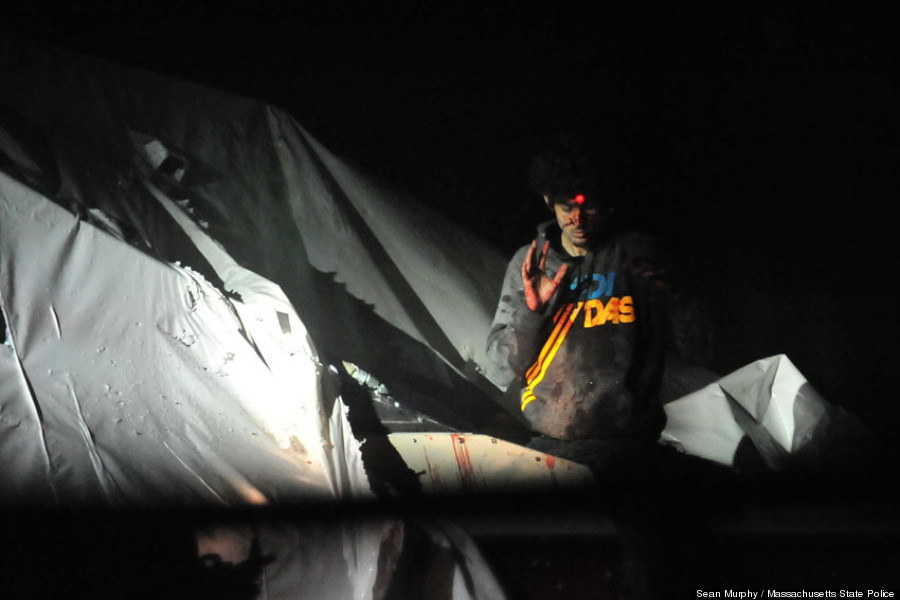 Dzhokhar Tsarnaev raises his hands in the air as a sniper aims at his head.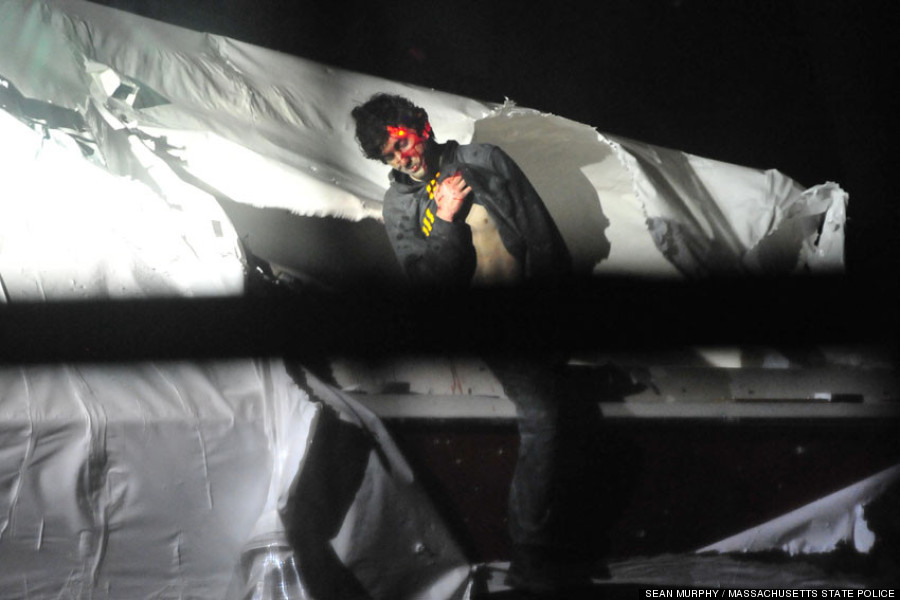 Tsarnaev emerges from the boat.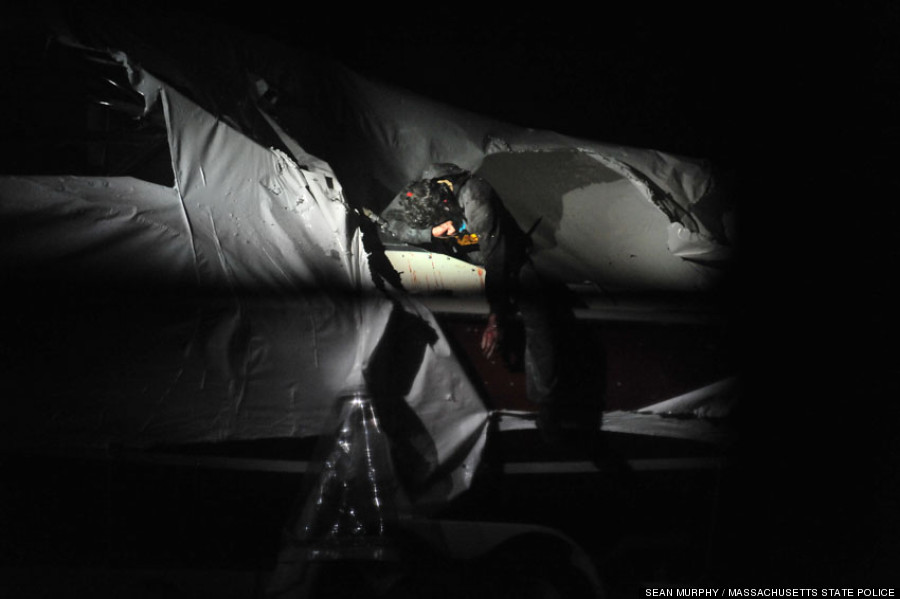 Authorities take aim at Tsarnaev on the boat.
MORE PHOTOS (Story continues below):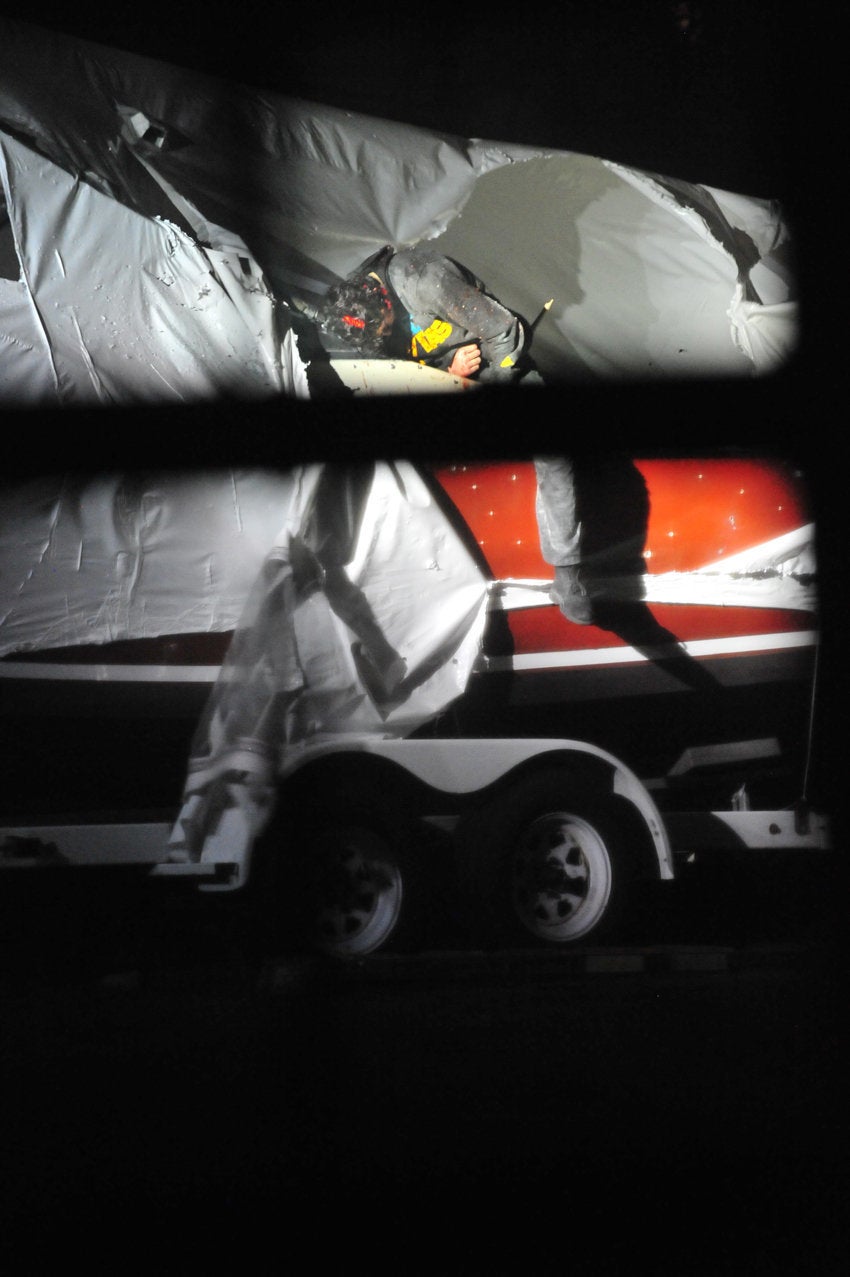 New Boston Bombing Arrest Photos
Murphy's pictures show Tsarnaev emerging from the backyard boat he used to hide from authorities, after a street battle that left his brother and alleged accomplice dead. He can be seen raising his hands in the air as he leaves the boat, blood pouring down his face. In several of the photos, a red sniper bead can be seen on his face.
From Murphy's statement in Boston Magazine:
As a professional law-enforcement officer of 25 years, I believe that the image that was portrayed by Rolling Stone magazine was an insult to any person who has every worn a uniform of any color or any police organization or military branch, and the family members who have ever lost a loved one serving in the line of duty.
Rolling Stone defended the Aug. 1 cover story this week. Editors said in several interviews that they wanted to show that Tsarnaev -- whom they also called "The Bomber" on the cover and "a monster" -- looked like a normal person despite the allegations against him.
"The fact that Dzhokhar Tsarnaev is young, and in the same age group as many of our readers, makes it all the more important for us to examine the complexities of this issue and gain a more complete understanding of how a tragedy like this happens," the Rolling Stone editorial staff wrote in a statement.
In its article, Boston Magazine promised that a "more complete collection" of photos will appear in its September issue.
Popular in the Community