A woman was shopping at a mall in New Jersey when — BOOM! — an e-cigarette exploded in her handbag.
Security footage from the Sunglass Hut in the Freehold Raceway Mall on Sunday shows a dark cloud of smoke suddenly bursting from Mara McInerney's Louis Vuitton bag.
"Terrifying, scary. It sounded like a gunshot. It sounded like a bomb went off," McInerney told NBC 4. "It was 9/11. I thought someone had put something in my bag."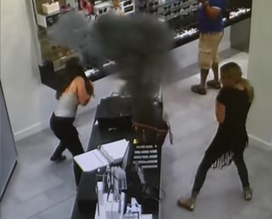 McInerney quickly dumped out the contents of her bag while a store employee and other shoppers hurried away.
"I had the battery in this pocket by itself, and what it did was, it exploded through the pocket," McInerney told News12 New Jersey. "It charred every single thing, melted every single thing that I had in the bag."
McInerney burned her fingertips in the incident, the New York Daily News reported. She says she'll never us an e-cigarette again.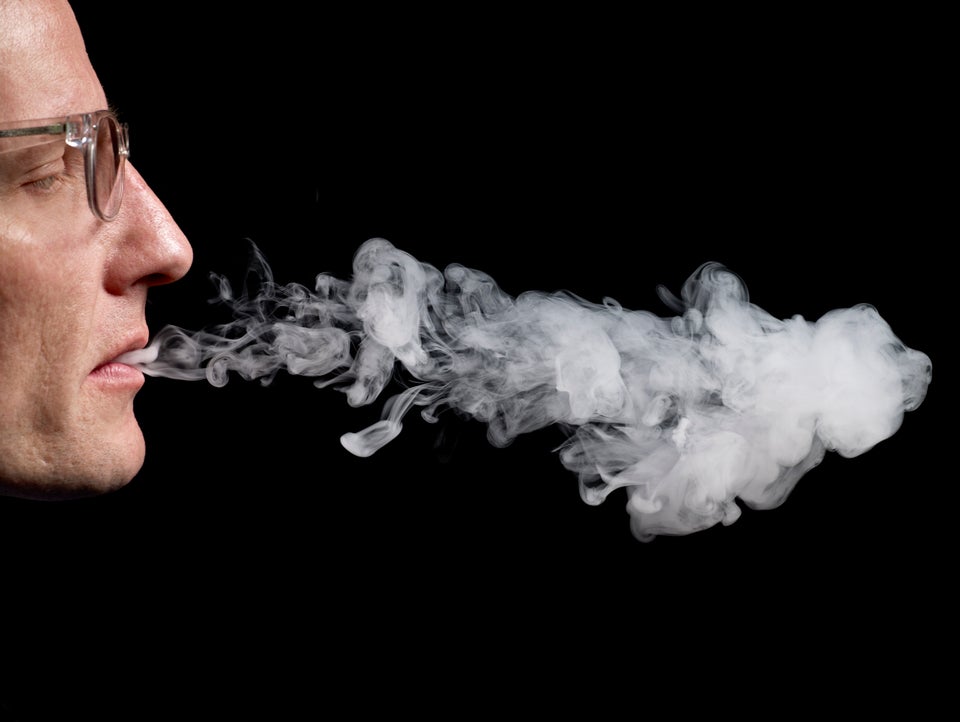 5 Important Lessons From The Biggest E-Cigarette Study