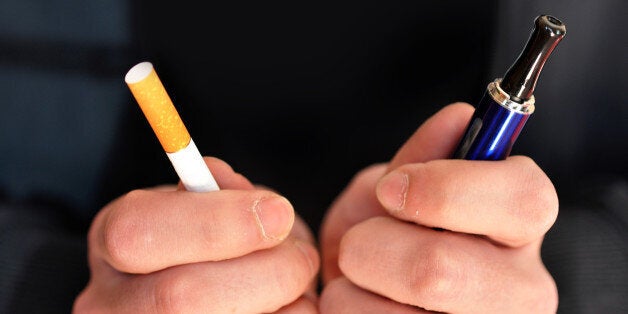 I don't smoke, but I find myself fascinated by and passionate about the debate over e-cigarettes. Why? Because e-cigarettes illustrate how harm reduction approaches to drug policy, particularly maintenance or substitution therapies, are at once both filled with promise and deeply misunderstood.
The risks associated with e-cigarettes, which appear at this point to be modest, must be weighed against the potential benefits. On the individual level, there is good evidence to suggest that some people who use e-cigarettes reduce or eliminate their use of traditional cigarettes, decreasing harm to themselves and reducing exposure to secondhand smoke to those around them. It's too early to say, what the impact at the population level will be, but in countries, like Sweden, where smokeless tobacco products, like snus, became popular, smoking rates (along with lung cancer and myocardial infarction) dropped dramatically. A substantial proportion (around 30%) of male ex-smokers in Sweden used snus when quitting smoking, and researchers have attributed the drop in smoking nationwide in part to the increasing use of this less harmful smokeless product.
Despite these potential health benefits, many public health officials have come out strongly against e-cigarettes (see for example, the e-cigarette ban in New York City). Rather than opposing substitution and maintenance therapies, like e-cigarettes, the public health community should be embracing them. It's time for us all to acknowledge that some people will always use nicotine, just as some people will always use other drugs, such as heroin or prescription opioids. They have either tried and failed to quit - often hundreds of times - or they simply choose not to quit.
Julie Netherland is the New York deputy state director for the Drug Policy Alliance.
Calling all HuffPost superfans!
Sign up for membership to become a founding member and help shape HuffPost's next chapter