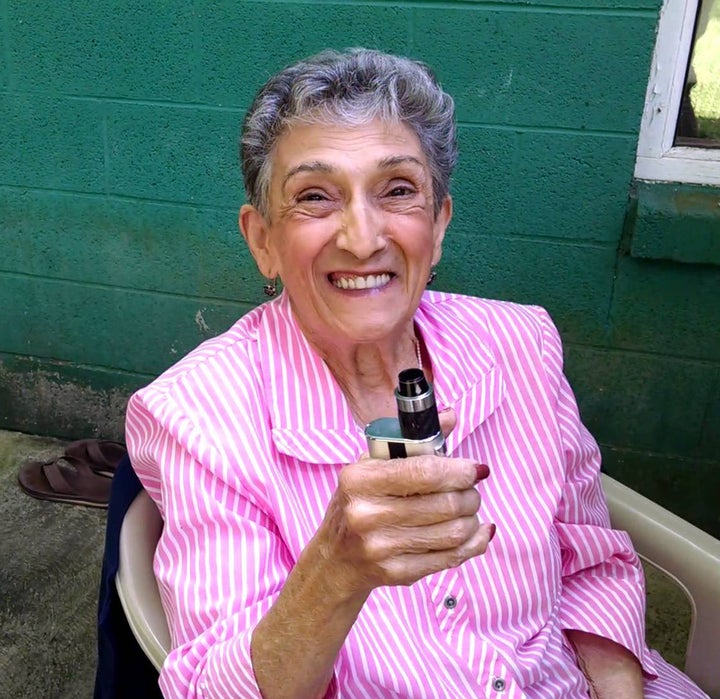 What are the policy goals underlying FDA regulation of e-cigarettes and vapor products? Is it to protect consumers from the dangers of cigarettes and the death and disease that come from smoking? Is it to encourage the marketing of safer products for adults who for whatever reason have been unwilling or unable to quit smoking?
In addition to keeping vapor products out of the hands of kids, it seems that both goals should be among the most important policy outcomes that FDA seeks in asserting its authority to regulate e-cigarettes. In fact, FDA Commissioner Scott Gottlieb and head of the FDA's Center for Tobacco Products (CTP) Mitch Zeller have indicated in public statements and the New England Journal of Medicine that non-combustible, smoke-free nicotine products may hold a key to finally weening adult smokers off deadly cigarettes. To their credit, they've indicated it will be a goal of their new regulatory regime.
Gottlieb and Zeller's words promoting tobacco harm reduction represent a meaningful effort to develop an appropriate regulatory framework that can have the greatest impact in reducing smoking and smoking related disease that we've seen in a half-century war on smoking. But words absent significant changes to the current process ring hollow.
When the U.S. Food and Drug Administration (FDA) assumed regulatory jurisdiction over tobacco products pursuant to President Obama signing the Family Smoking Prevention and Tobacco Control Act into law in 2009, all existing cigarette products on the market before the "predicate date" were "grandfathered" in and allowed to be sold without undergoing a rigorous, expensive and uncertain regulatory approval process.
Fast forward to 2016 when the FDA asserted its authority to regulate e-cigarettes and vapor products by "deeming" them to be tobacco products, no such benefit was afforded to vapor products. The current FDA regulatory system treats combustible cigarettes much more leniently than e-cigarettes that Public Health England and the Royal College of Physicians have concluded are 95 percent safer than combustible cigarettes. So, while deadly cigarettes can be legally sold, much safer e-cigarettes will be forced to endure a prohibitively expensive and uncertain pre-market tobacco approval (PMTA) process that many believe could result in as many as three million vapor products being banned. Absent meaningful changes that require Congressional action, it's simply continuation of current policy that results in nearly half a million premature deaths every year, according to the U.S. Centers for Disease Control (CDC).
Congress currently is considering a change to the predicate date for vapor products that would allow vapor products on the market by August 8, 2016 to remain on the market, so long as they comply with existing FDA regulations. The language also directs the creation of product standards for batteries and e-liquids that would help ensure product quality and safety. If encouraging smokers who won't quit or can't quit to transition to much safer products is a goal, or if improving the safety of existing vapor products is a goal, both would greatly benefit by enacting a change in the predicate date for vapor products. As it currently stands, there are two methods of legally getting a new tobacco (or vapor) product to market – the PMTA, mentioned above, which requires a substantial financial investment with no certainty or even likelihood of approval; and the Substantial Equivalence (SE) process that allows manufacturers to make minor changes to predicate products already on the market.
Even if the FDA approves new vapor products via the PMTA process, there will still never be a "predicate product" that would open the SE pathway for product improvements. Innovations that improve battery safety or adjust liquids in the interest of safety would not be eligible for approval via the SE pathway. That's not allowing innovation to help save smokers lives, it's stifling innovation that could save lives.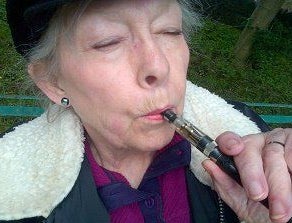 In July when announcing a new direction for FDA regulation of both traditional cigarettes and non-combustible e-cigarettes that contain no tobacco and produce no smoke, Gottlieb said "As we move forward, I also hope that we can all see the potential benefits to addicted cigarette smokers, in a properly regulated marketplace, of products capable of delivering nicotine without having to set tobacco on fire. The prospective benefit may be even greater for the subset of current cigarette smokers who find themselves unable or unwilling to quit."
Absent a change to the predicate date, these safer alternatives will not be "properly regulated." To be honest, FDA has no bureaucratic capacity to properly consider PMTA applications for 3 million products on the market. They initially estimated that they would receive about 1500 applications and the department has never demonstrated the ability to handle anything close to that number. Instead, they received about three million product registrations that begin the onerous PMTA process. The FDA had to extend deadlines because the volume of product registrations exceeded the department's capacity to even receive them, much less consider complete applications.
Gottlieb has indicated that innovation in non-combustible nicotine products (like e-cigarettes) could be the key to ending the lung cancer, heart disease, stroke and COPD caused by addiction to combustible cigarettes. Yet the current regulations, even with an improved PMTA process, effectively end meaningful innovation. It's government regulation that will effectively accomplish one thing – keeping improved products that are more effective in helping smokers quit or are safer for the consumers from ever helping anyone.
The changes approved by the House in the Agriculture appropriations process aren't perfect. But they are a significant and meaningful step forward in helping transition smokers away from deadly cigarettes and saving lives.
Brian Fojtik is a Senior Fellow with Reason Foundation.
Related
Popular in the Community