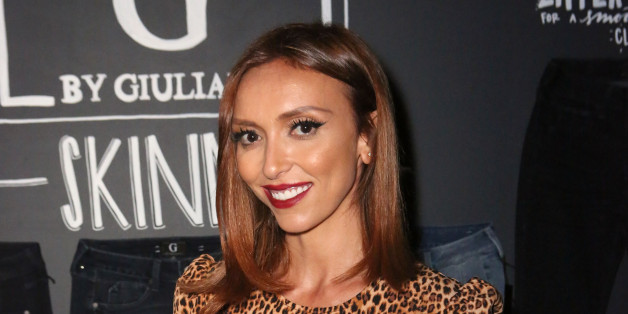 UPDATE: In an interview on the "Today" show on April 6, Giuliana Rancic confirmed that E! edited her comments about actress Zendaya's hair on a post-Oscars episode of "Fashion Police."
"You know, I made a reference to the hippie culture," she told "Today" show co-host Savannah Guthrie. "I talked about patchouli oil, which is a hippie perfume. And in the editing process, some of the gestures I made, some of the things I said were taken out for time. I made peace signs, I said 'bohemian' twice — those were taken out for time. So when the joke aired, some people were offended by it."
When the episode aired, audiences saw Rancic say that the former Disney star looked like "she smells like patchouli oil ... or weed" -- a remark many found offensive. But according to Rancic, during the taping, everything seemed to be going according to plan.
"There were about 40 people in the studio audience, but in addition, there were about 40 people -- executives, cast members, hair and makeup -- [there]. Not one person said anything," she explained. "It wasn't a live show; it was taped. We had several hours to fix it. The editors, the producers, no one saw anything wrong because when they heard the joke, it was truly a joke about the hippie culture."
Rancic already issued a public apology for the remark, and in the weeks since the episode aired, both Kelly Osbourne and Kathy Griffin left the show. In the wake of their departures, reps for E! announced in mid-March that "Fashion Police" would go on hiatus until September.
PREVIOUSLY: Giuliana Rancic's infamous comment on "Fashion Police" about Zendaya's hair was possibly taken out of context in post-production.
That's the claim from People, which stated Wednesday that E! Entertainment allegedly edited out part of the joke that was written for Rancic before the episode aired. News of the tweaked dialogue was also published by TheWrap on Friday.
Rancic was criticized for saying Zendaya's dreadlocks smelled "like patchouli oil" or "weed." But in a script obtained by TheWrap, Rancic preceded those remarks by saying, "And it's just like too Boho. Zendaya is more high fashion. The hair to me, on her, is making her a little Boho." (A reporter for People Magazine saw the tape as well, before it was edited.)
According to The Wrap, before the host was even able to finish the joke, she was cut off by Kathy Griffin, who made a zinger about The Grateful Dead -- implying the comments were about Zendaya looking like a hippie, rather than there being any racial undertones.
Reps for E! Entertainment and Rancic were not immediately available for comment.
In the wake of the remark as it aired on E!, Rancic was slammed by many, including Zendaya.
"There is a fine line between what is funny and disrespectful. Someone said something about my hair at the Oscars that left me in awe. Not because I was relishing in rave outfit reviews, but because I was hit with ignorant slurs and pure disrespect," she wrote on Instagram. "To say that an 18-year-old young woman with locs must smell of patchouli oil or 'weed' is not only a large stereotype but outrageously offensive."
Despite what may have happened behind the scenes, Rancic did shoulder the blame herself and apologize.
"Something I said did cross the line," Rancic said in her apology. "I didn't intend to hurt anybody, but I've learned it is not my intent that matters. It's the result. And the result is that people are offended, including Zendaya, and that is not okay. Therefore, I want to say to Zendaya and anyone else out there that I have hurt, that I am so, so sincerely sorry."
For more on the remark, head to TheWrap and People.
Calling all HuffPost superfans!
Sign up for membership to become a founding member and help shape HuffPost's next chapter
BEFORE YOU GO
PHOTO GALLERY
Celebrity News & Photos