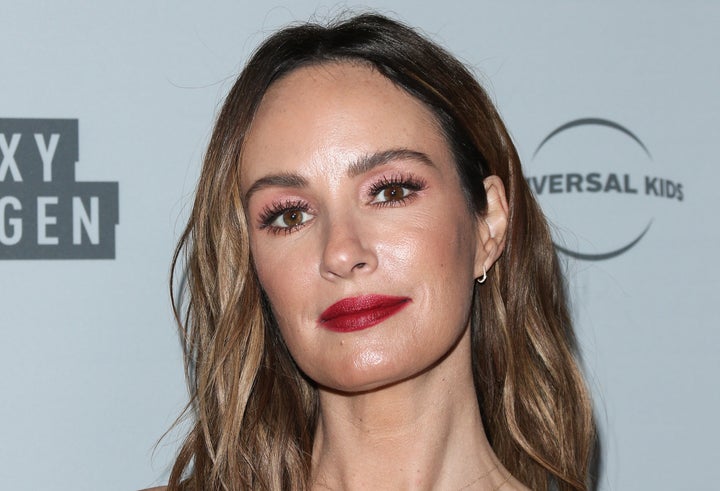 E! television denies that former "E! News" co-host Catt Sadler was paid less than her male colleague because she's a woman. 
Frances Berwick, president of NBCU Cable Entertainment's lifestyle networks, addressed reporters on Tuesday during the Television Critics Association press tour in Pasadena, California. Berwick claimed there is "a lot of misinformation" about Sadler's sudden departure in December. 
"Catt Sadler and Jason Kennedy had different roles and therefore different salaries," Berwick said, according to Variety. "Catt was focused on daytime, Jason is on prime evening news plus red carpet. Our employees' salaries are based on their roles and their expertise, regardless of gender. We wish Catt well."
After co-hosting "E! News" for over a decade, Sadler announced she was quitting on Dec. 20 because she'd discovered that Kennedy, her male co-host, had "made close to double" her salary for the past several years. 
"How can I operate with integrity and stay on at E if they're not willing to pay me the same as him?" she wrote. "Or at least come close? How can I accept an offer that shows they do not value my contributions and paralleled dedication all these years? How can I not echo the actions of my heroes and stand for what is right no matter what the cost? How can I remain silent when my rights under the law have been violated?"
At the time, E! responded to Sadler's departure in a statement to HuffPost, saying that the entertainment channel "compensates employees fairly and appropriately based on their roles, regardless of gender."
This weekend, actresses Debra Messing and Eva Longoria called out E! during the Golden Globes for paying its female co-hosts less than their male counterparts.
"I was so shocked to hear that E! doesn't believe in paying their female co-host the same as their male co-host," Messing said to E!'s Giuliana Rancic. "I miss Catt Sadler. So we stand with her. And that's something that can change tomorrow. We want people to start having this conversation that women are just as valuable as men."
Calling all HuffPost superfans!
Sign up for membership to become a founding member and help shape HuffPost's next chapter